Everything You Need To Know About the 2020 Emmy
The event has gone virtual
Christina Jaber
21-September-2020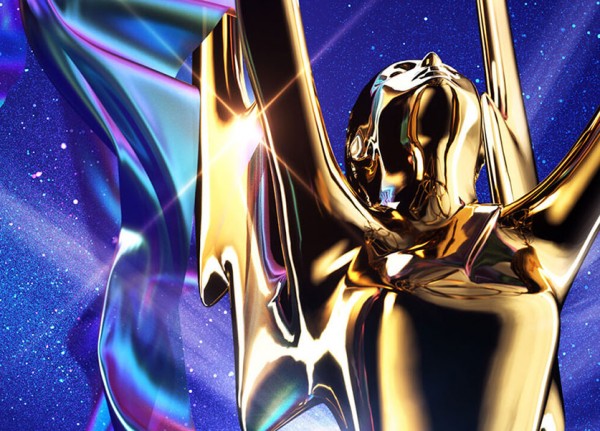 Whenever you hear "Virtual event", you can't but roll your eyes and accept the fact that, in COVID-19 times, we will be virtually celebrating for so long. The 72nd Primetime Emmy Awards took place "virtually" yesterday night at the Staples Center in Los Angeles and was hosted by Jimmy Kimmel. Some empty chairs were filled with cardboard cut-outs of celebrities to make up for the lack of audience, while Kimmel was doing a great job showing some atmosphere and great entertainment. Also, footage of previous Emmy audiences laughing and cheering was cut between the parts.
Surprise Surprise!
Jennifer Anniston, who broke social media last week with her and Brad Pitt's reunion, was among the few stars who appeared in person to the event, helped Kimmel drain a "Prank" fire inside the studio, and she made it! Seems like Rachel has learned a lot since the last time she poured fire into Phoebe's apartment.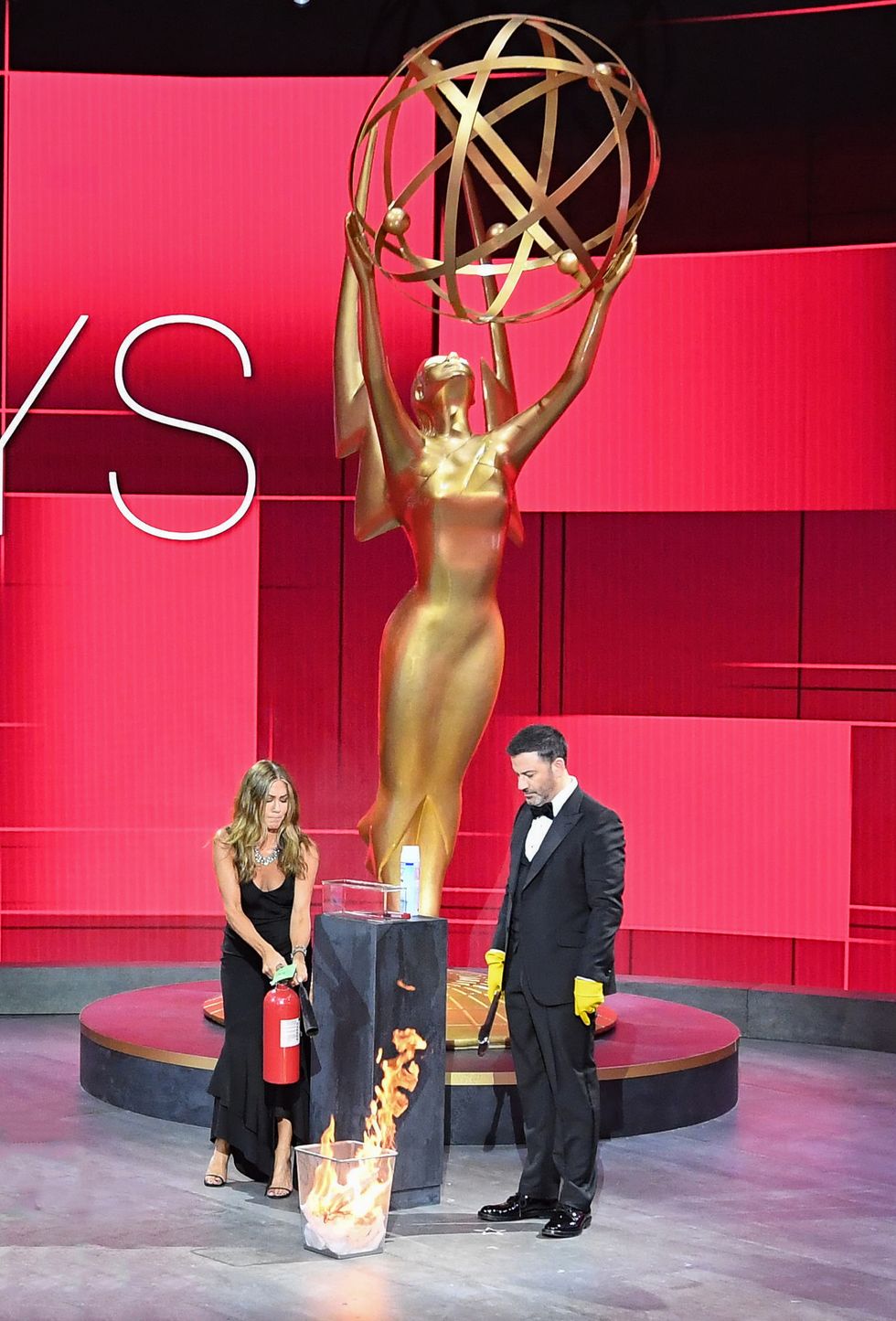 That was all before she went back home to join her "Friends" co-stars Lisa Kudrow and Courtney Cox ahead of her own Category being announced. This little Friends' reunion was there to surprise fans. And when Kimmel asked what the two co-stars are doing with Jen, they replied "We've been roommates since 1994, of course we live together!"
Moving to Zendaya, who won Best Drama actress, becoming the youngest star to win in that category.
The actress and her family's ecstatic reaction to her win provided one of the most gif-able moments of the night. Check this one out
"Red Carpet" looks at the Emmy Awards 2020