Queen Rania in Black for her Son Wedding
Why?
Sarah Renard - Madame Figaro
5-June-2023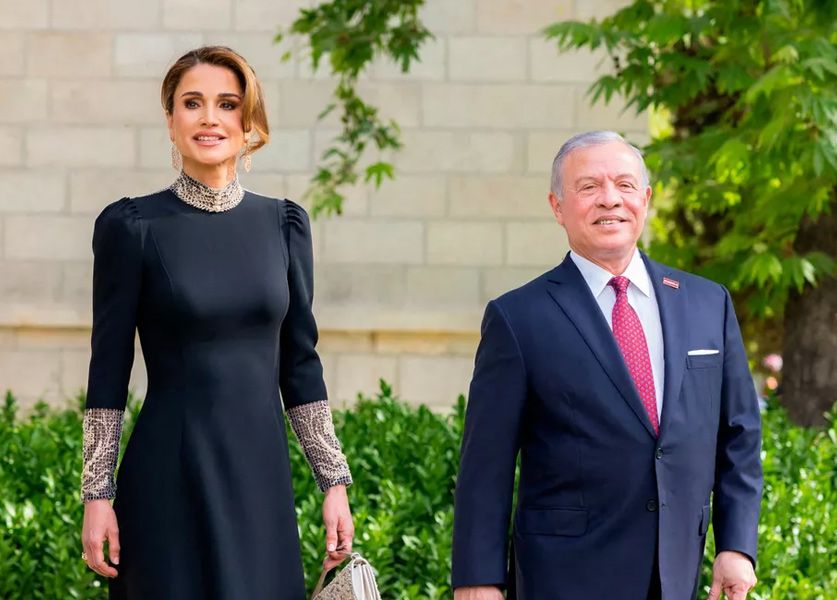 On Wednesday June 1st, Queen Rania, wife of King Abdullah II, married her son. While the other guests made a name for themselves with the wide color palette of their outfits, the Queen made a completely opposite choice.
Queen Rania lived up to her glamorous reputation during the wedding day. As she welcomed hand-picked guests to attend the union of her eldest son Hussein ben Abdallah with Saudi Arabian Rajwa al-Saif, she surprised everyone with a colorful look that was hardly expected for the occasion. The sovereign wore a long black dress from Dior's autumn-winter 2022 haute couture collection. The groom's mother is no stranger to the French label, having designed her daughter Iman's bespoke gown for her wedding three months ago, on March 12, 2023. And while the gold lace, embroidered on the cuffs and neckline all the way to the middle of her back, gave the dress a ceremonial tone, the black may have surprised many, in the West at least.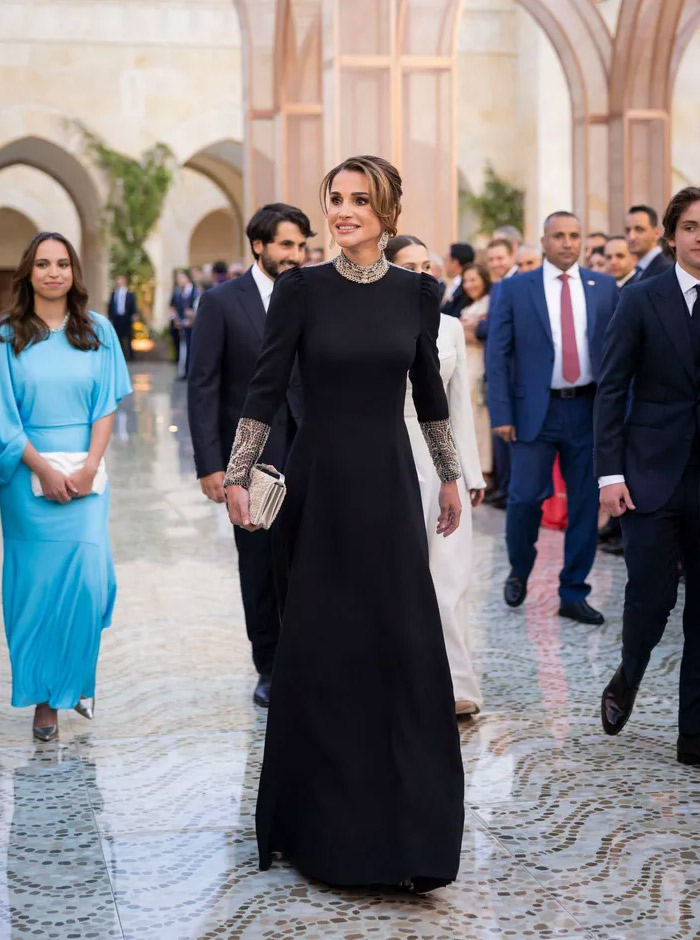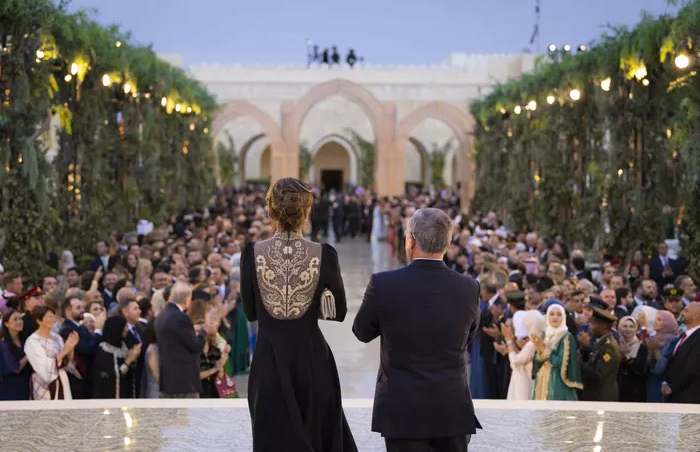 Black, a symbol of hope?
Wearing black to a wedding is generally discouraged, as this hue is commonly associated with mourning. The black of Queen Rania's dress therefore raised questions in the media and on social networks, looking for a possible reason for the choice. Some hypotheses can be put forward, such as the fact that black is the official color of the abaya, the traditional garment worn by women in Saudi Arabia, the bride's country of origin. A second explanation, according to a seasoned Twitter appreciator of royal looks, is that it was a way of standing out from the other guests, without overshadowing the bride.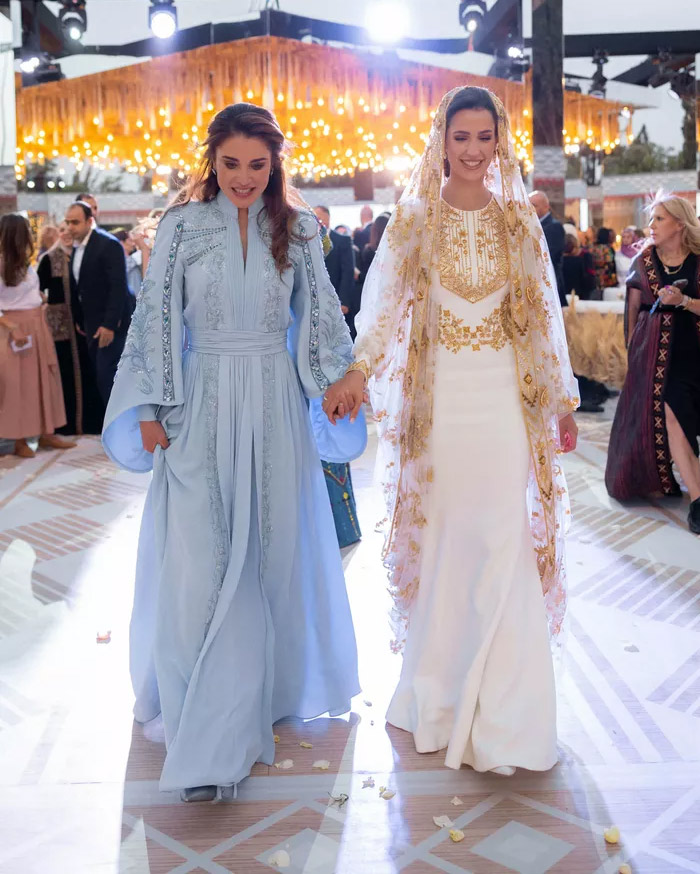 A final explanation relates to the significance of black in Jordan. It represents mourning, as in many other countries, but also rebirth, renewal and fertility. Perhaps a gentle way of wishing the couple a fruitful family. Without official communication from the Queen, it is obviously impossible to confirm this.