Light Chocolate Muffin
Samar Maatouk
24-March-2020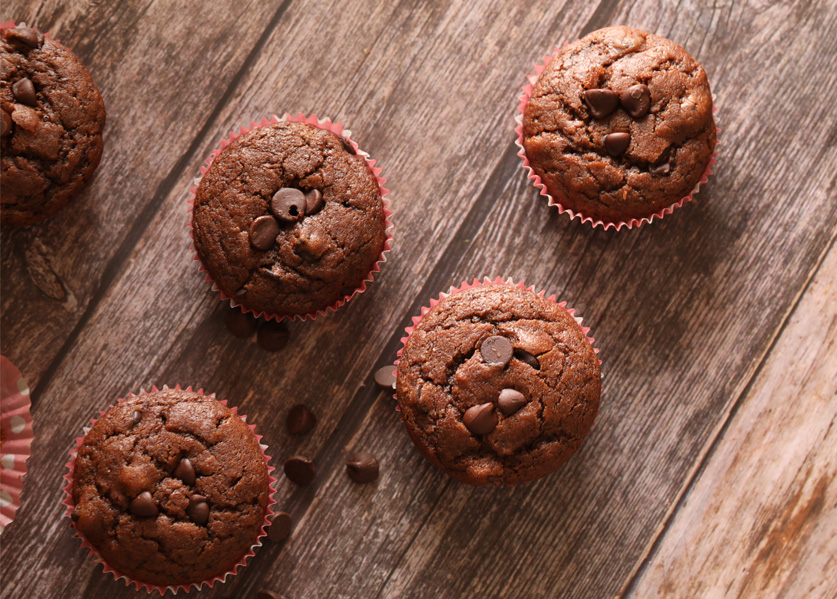 Ingredients
1 ¾ Cup of flour
¼ cup of unsweetened cocoa
½ cup of brown sugar
2 teaspoons of baking powder
Pinch of salt
1 egg
¼ cup of oil
1 cup of yogurt
¾ cup of chocolate chips
How to Prepare
Mix the flour, cocoa, sugar, baking powder and salt in a bowl.
In another bowl, beat the egg with oil and milk well.
Add the flour to the mixture gradually and stir it well.
Attention! Any excessive whipping will ruin the muffins.
Add chocolate chips and pour the mixture into a tray of muffins.
Place the tray in a pre-heated oven for 20 to 25 minutes.
Trick: You can add some chocolate chips at the top of the muffins before putting them in the oven.
Leave the muffins to cool down before serving.
Photo: Lush Appetites