Messika pays tribute to Mother Nature
Jewels inspired by the jungle, sea & dunes
Hanane Tabet
24-August-2020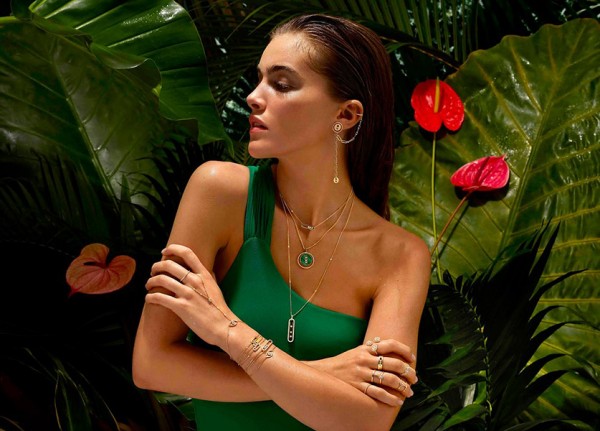 Although the world has taken a pause, Valérie Messika has been taking stock of her surroundings. The grandeur of this world that we routinely see swirling around, the one in which we never have time, in which we no longer take time… This moment at a standstill has allowed the designer to refocus and watch this world with fresh eyes.
Lush greenery, rocky mountains, the burning sun, the swirling stormy sea and the passionate impetuous waves, Valérie Messika sees the designs for flamboyant plastrons in the curve of a dune, the shape of a sensual ear cuff, in the verdant abundance of leaves, and stunning reflections of diamonds.
With travel restricted, the designer feels the deep desire to pay tribute to the perfections to the beauty within the elements of nature. After retreating through collections of photographs, she declared herself ready for escapism, a change of scenery, and for a new dream. Ready to embark on the journey?
My eyes have been opened to the abundance and magnificence of nature, it's a bountiful source of inspiration. Through these jewels, I pay tribute to the source of femininity: Mother Nature." Valérie Messika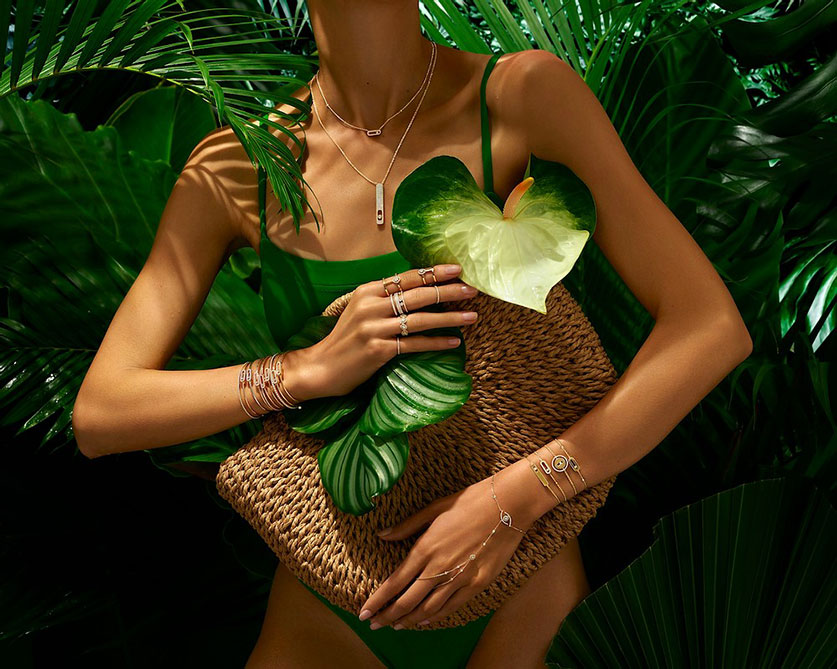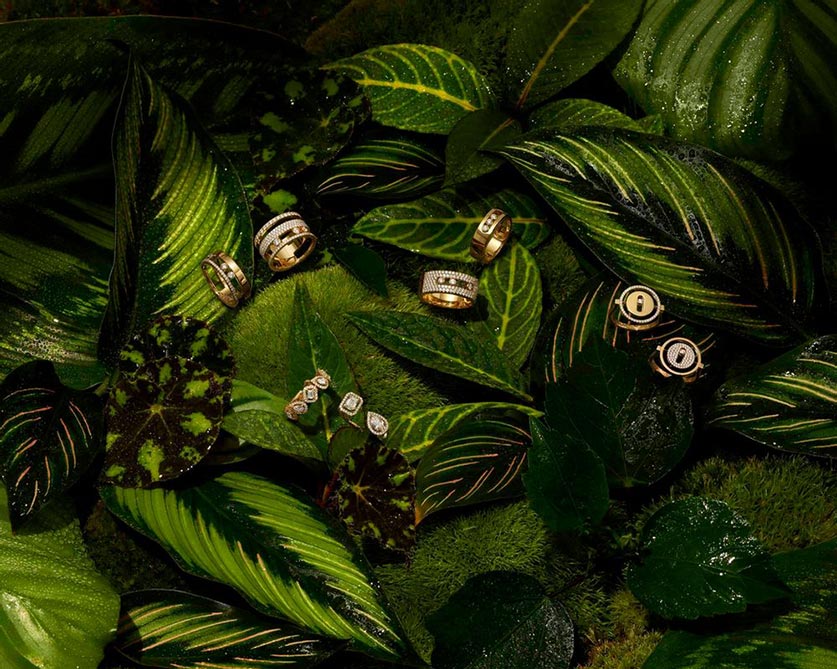 Jungle
Lush greenery, striking fauna, exuberant foliage… suggestive invigorating shades of green. In a tropic rainforest where light pierces the shadows, yellow gold blazes, and a modern-day Amazon appears from the verdant jungle floor. The wild woman is adorned with XXL hoop earrings while jewels are layered talismans around her neck, and cuffs and bracelets are stacked along her arms to shine delicately against her velvety skin.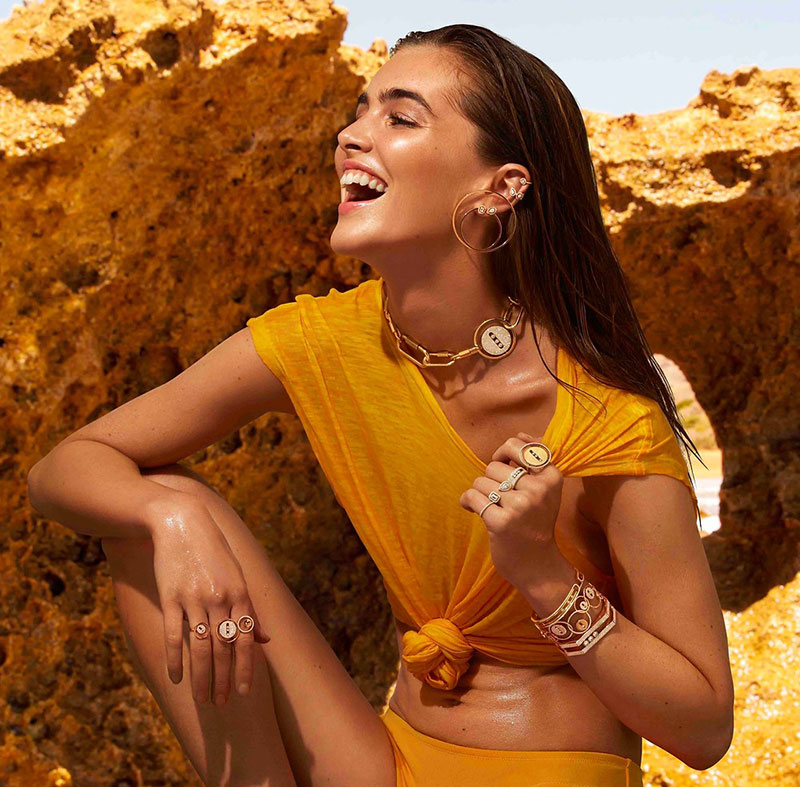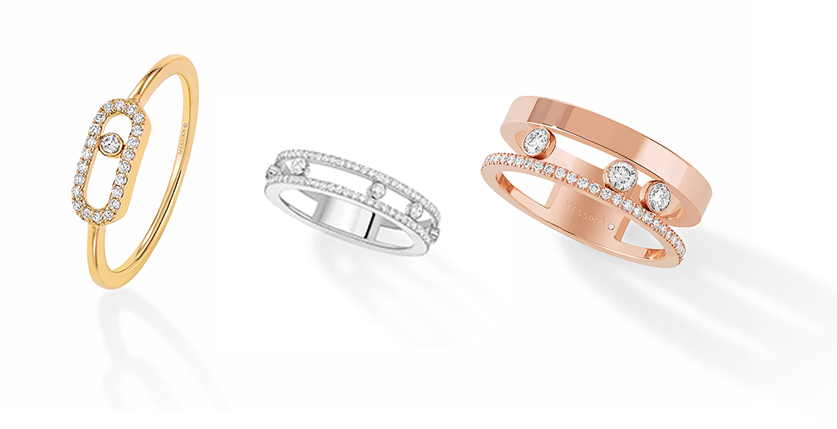 Sea
It is when the sea comes alive that the designer is inspired. In stormy weather, it crashes and cracks in shades of blue. Amidst the swirling waters and turbulent waves are designed for sumptuous plastrons, exaggerated ear cuffs and XXL cuff bracelets. Between the sea and the ocean floor, white gold catches the surface light and gracefully shimmers on the Messika mermaid.
Dunes
Sandy dunes comparable to the beautiful curves of a woman. An infinity of nude tones brings out the yellow gold of the jewels. In an accumulation of bangles, anklets, and stacking earrings, the free spirited woman is chic, delicate, and bang on-trend.