Rose Mohallabia
Samar Maatouk
20-November-2020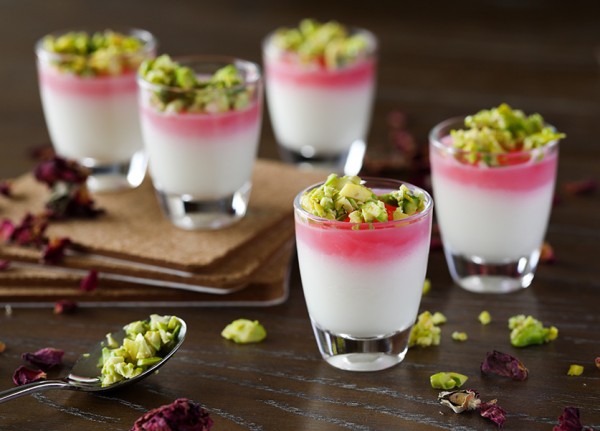 Photo: Lush Appetites
Ingredients
3 cups of liquid milk
4 tablespoons of starch
4 tablespoons of sugar
1 tablespoon of orange blossom water
1 tablespoon of rose water
6 tablespoons of ground pistachios
Rose sauce
4 tablespoons of rose syrup
1/2 cup of water
4 teaspoons of starch
How to prepare
Dissolve the starch and sugar in the milk, then put the mixture on the stove. Stir constantly, until it starts to boil.
Add the rose water and the rose water and continue stirring until the mixture thickens. Pour the mixture into special cups, then place it in the refrigerator until it solidifies.
To prepare the rose sauce, mix the rose syrup with water and starch, then place it in a bowl over a stove. Stir constantly until it boils and thickens. Remove from heat and pour over pudding evenly.
Put the pudding in the refrigerator for at least two hours.
Garnish with ground pistachios before serving.