Joelle Mardinian's most stylish looks from Beauty Match Season 2
Christina Jaber
25-November-2020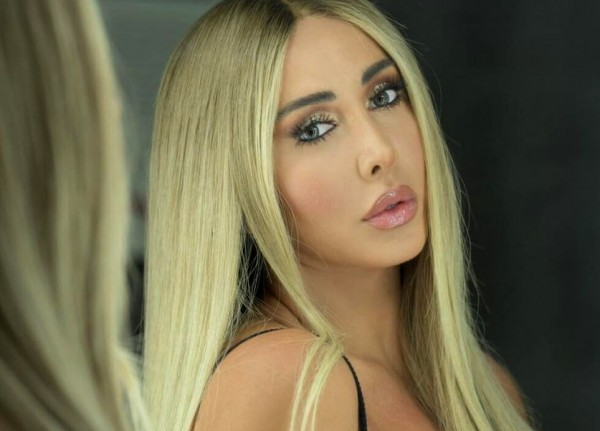 She's bold, unique and genuine. She loves fashion and beauty and she's making the best out of both worlds. The daring Lebanese beauty and fashion guru Joelle Mardinian is serving us some really eye-catching and trendy looks in the second season of Beauty Match, the leading fashion program she's hosting on MBC.
While she was spotted daring and beautiful in the first season, she nailed the art of bold, elegance, and creativity in the second season.
Here are some of her best looks during the second season.
In one of her most recent looks, Joelle, styled by Cedric Haddad, opted for a black oversized hoodie from Fendi and a pair of black boots, rocking a very youthful and fun look, especially with her purple long hair.
Black was frequently seen in her outfits; she went for a full black look from Valentino. She wore a black sequined top with high-waist leather shorts and high-knee casual boots, mixing both the elegant with the sporty casual. Classy blond hair in low-ponytail made us love the look even more.
Talk about attractive and feminine, Joelle Mardinian never fails to show her feminine vibes without looking vulgar. For this look, she chose a short shirt-dress in beige with a revealing cut on her chest from Alexander Wang and paired it with Hermès high-knee boots. The look was sexy and attractive with a touch of classiness. The long wavy dark brown hair also accentuated her elegance.
Let's go back to her very first look, when she rocked the androgynous style in Dolce and Gabbana. She wore a white shirt with black corset and a tie on the neck, and black pants. The French beret definitely gave some Emily in Paris vibes, but Joelle always puts her own twist. The black stilettos added a sexy touch. Her makeup had some French vibes too, with pop red lipstick and a perfect eyeliner.