Grilled fish with parmesan cheese
Samar Maatouk
25-November-2020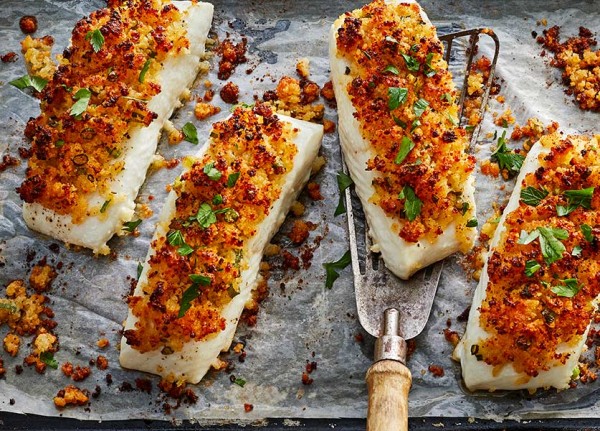 Ingredients
4/3 cup of panko bread crumbs
3/4 cup shredded Parmesan cheese
3 tablespoons of butter, at room temperature
3 tablespoons of mayonnaise
3 green onions, chopped
1 teaspoon Worcestershire sauce
1/2 teaspoon Tabasco sauce
2 teaspoons of lemon juice
Spice and salt to taste
4 white fish fillets
How to prepare
In a medium bowl, mix cheese, breadcrumbs, butter, mayonnaise, green onions, Worcestershire sauce, Tabasco sauce and lemon juice. Add salt and pepper.
Place the fish fillets on a paper towel to dry slightly. Put on a greased tray with butter, then sprinkle on each of them 3 tablespoons of the cheese mixture.
Put the fish in the preheated oven until soft, then brown on top.
Garnish with chopped parsley and serve hot with rice or grilled potatoes.