Chocolate & Blackberry Cupcake
Samar Maatouk
6-January-2021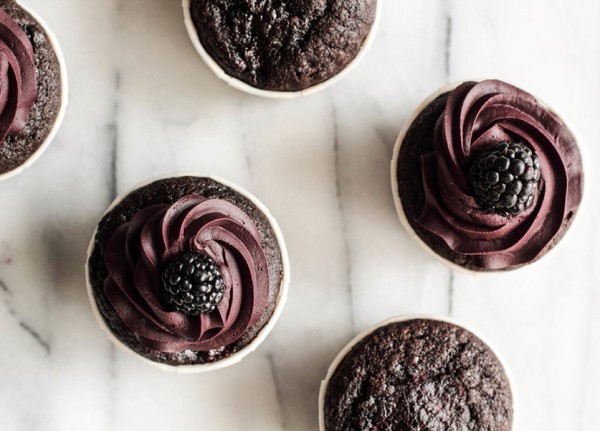 Ingredients
1 and a half cup of flour
½ cup of sugar
1/3 cup cocoa powder
1 teaspoon of baking soda
½ 12 teaspoon salt
1 teaspoon of vanilla
1/3 cup of oil
1 cup of milk
1/2 cup blackberry jam
Chocolate ganache
170 g of chopped dark chocolate
1/4 cup raspberry jam
How to prepare
In a large bowl, whisk together flour, sugar, cocoa, baking soda and salt. Add vanilla, oil and milk and mix well. Add raspberry jam and mix again.
Divide the mixture into special molds and place in the preheated oven for 20 minutes. Leave the cupcake molds to cool down at room temperature.
To prepare the chocolate ganache, melt the chocolate in a bowl, then add jam over it and mix well. Set aside, stirring constantly, until solid (approximately 20 minutes).
Pour the chocolate mixture into a sweets plastic bag and spread the ganache on the cupcake, then decorate each piece with fresh blackberries before serving.