All The New Products From Kylie Jenner's Relaunched Beauty Brand
Farah Fala
22-July-2021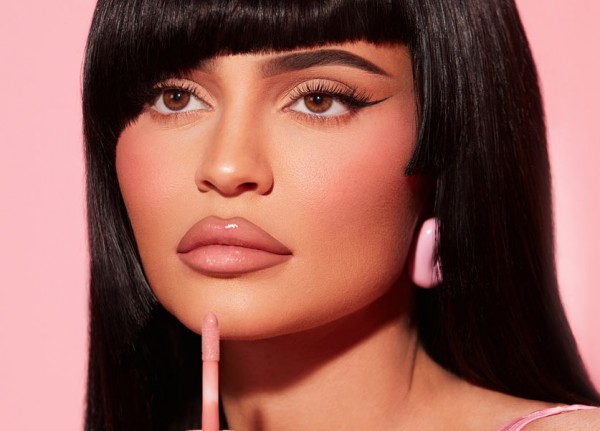 The new and improved Kylie Cosmetics is finally here and we love it! A few days ago, Kylie Jenner has indeed relaunched her brand with a new website design and upgraded items. From the lipstick with an upgraded formula to the stylish packaging, the beauty mogul and reality TV star has sure put all her love into every product in her collection, with new clean formulas: vegan, cruelty-free, paraben-free, and gluten-free. Though no eyeshadows are available as of yet, Kylie Cosmetics features newly-formulated eyeliners, highlighters, and brushes. The products relaunched also include an upgraded version of the infamous Lip Kit, which dates back to 2015 when it was first introduced. Read on to discover more about the latest makeup products incorporated into Kylie Cosmetics this season.
The Upgraded Lip Gloss
The new Crystal High Gloss from Kylie Cosmetics has a hydrating formula that protects your lips from becoming chapped. Its ultra-lustrous formulation makes it perfect to add some shine to matte lipstick.
Its non-sticky formula leaves your lips shiny. For a soft glam makeup look, you can shop your favorite of thirty shades ranging from shimmery to opaque and transparent lip gloss.
The Brand-new Eyeliner
With its new formula, the liquid Kyliner is smudge-proof and lasts longer. Its intense black color makes it perfect for recreating Kylie's eye makeup look. The latest products launched also include gel pencil eyeliners made from paraben-free, gluten-free, and vegan ingredients.
The Radiant Highlighter
The most recent highlighter kit launched, Kylighter, is perfect for summer makeup. Whether you are wearing simple day makeup or a glamorous evening one, Kylie's upgraded highlighter adds a flawless radiant glow to elevate your look.
The Advanced Lip Kit
The newly launched Lip Kit from Kylie Cosmetics includes a creamy lipstick and a matte liquid one. First, fill your lips fully with the lipstick pencil, then apply a coat of the liquid one.
Its matte finish will make you fall in love with your makeup look. What is more interesting is that it lasts up to 8 hours and comes in 37 shades. Kylie's latest Lip Kit is formulated with skin-friendly ingredients and a modern package.