SushiArt Exclusive Ramadan Menu
Indulge in Traditional Japanese Dishes
Rita Khoueiry
23-March-2023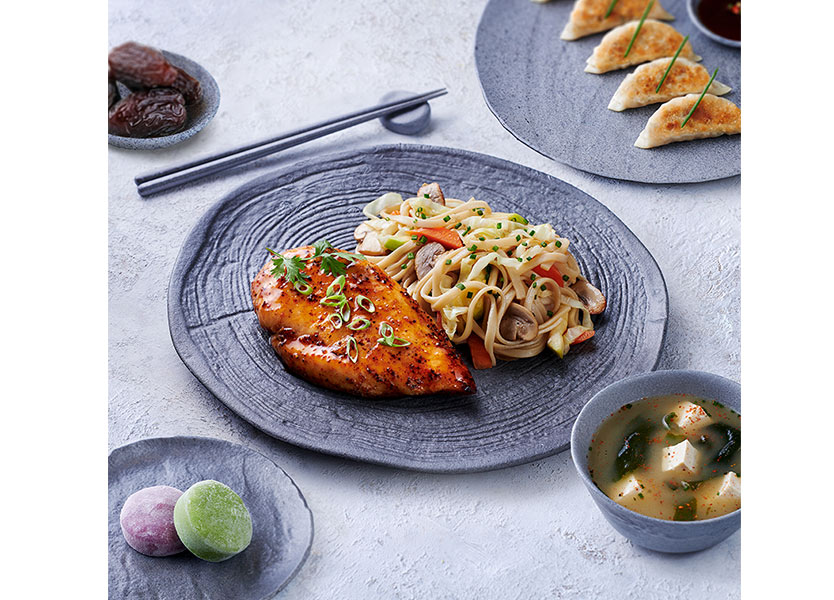 Known as a premium casual dining destination that serves an authentic Japanese atmosphere for a memorable dining experience, SushiArt decided to celebrate the occasion of Ramadan with an exclusive menu for the holy month. This menu comprises traditional Japanese dishes in 3 courses, for AED129.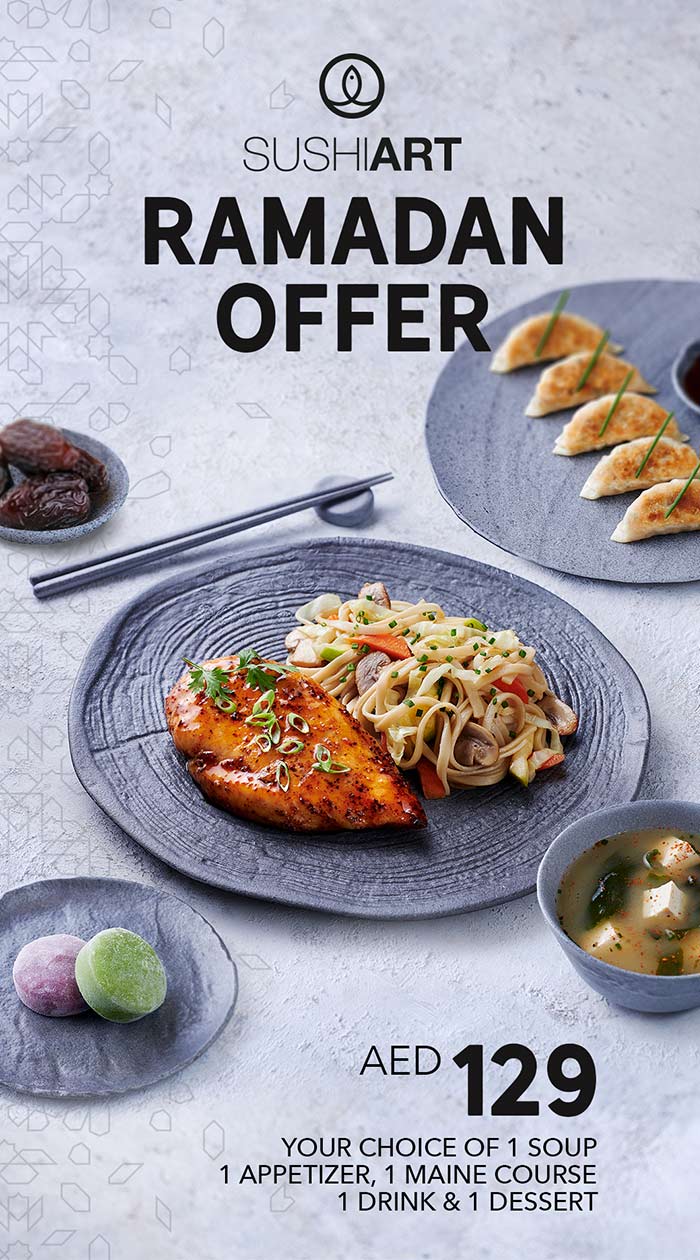 Available for dine-in, takeaway and delivery, the Ramadan menu features guests one miso soup either spicy or normal, one appetiser from a choice of Edamame, Vegetable Gyoza, Midori salad, Kani salad, Crispy Salted Calamari, Dynamite Shrimp, one main course or platter of Fried Chicken Katsu with Steamed Rice, Spicy Sesame Chicken Noodles, Salmon Teriyaki, Beef Noodles, Cooked 18 and Sunset, one dessert from a choice of mochi or fresh fruit salad.
Indulge in Traditional Japanese Dishes with SushiArt's Special Ramadan Offerings, Available Now for Iftar.
Details:
Name: Ramadan Menu
Offer: AED 129 for a 3-course meal
Time: Month of Ramadan