Warm Winter Chocolate Pudding
Samar Maatouk
2-December-2021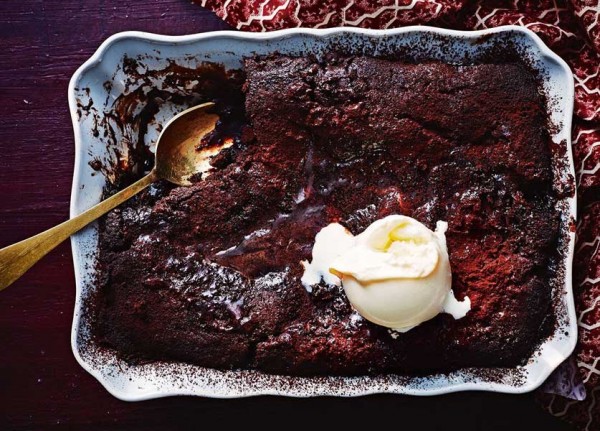 Ingredients
60 grams unsalted butter
1/2 cup of milk
1 teaspoon of vanilla
3/4 cup caster sugar
1 cup of flour
2 tablespoons of cocoa
3/4 cup brown sugar
Directions
Melt the butter over low heat with the milk, then add the vanilla, sugar, flour and one tablespoon of cocoa. Stir the mixture and pour it into a greased oven tray.
Combine brown sugar and the remaining tablespoon of cocoa in a bowl with two cups of boiling water. Stir until the sugar dissolves, then pour over the dough.
Place the tray in the preheated oven for 40 minutes, until the top is firm.
Serve the pudding hot with whipped cream.