A Civil Wedding on the Lebanese coast
It was held on a boat called "Civil Love".
17-September-2018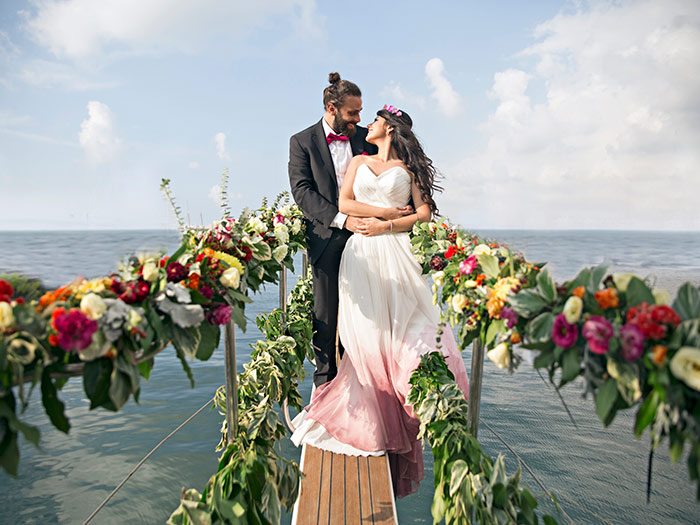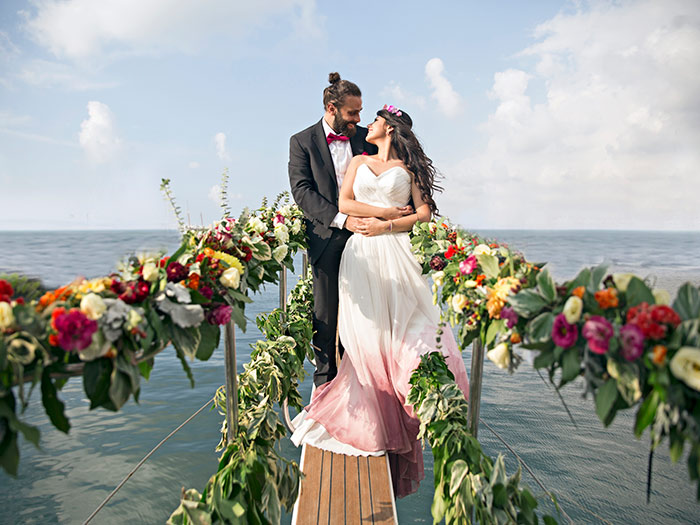 Absolut has taken a big step to meet civil rights and reopen the debate around civil marriage. 22 km from the Lebanese coast, a civil marriage took place in international waters, and away from Lebanese marriage laws. This first global initiative is symbolic, demonstrating that it's high time to establish civil marriage in Lebanon.
This civil marriage united Tarek Mallak (31) and Anastacia El Hajj (29) as part of a local campaign called "Civil Love" by Absolut Lebanon. "Civil Love" offers Love between young people of different beliefs and backgrounds. The truth is that no matter where they live, regardless of their religion and political opinion, nothing matters anymore when a Lebanese couple falls in love. As civil marriage is almost impossible in Lebanon, the campaign has brought it as close as possible to the coast, celebrating a real social union, bringing down negative attitudes by replacing them with messages of love and acceptance. Absolut is a brand dedicated to the pursuit of love, a love chosen regardless of our environment.
This love story began a few years ago, when Tarek Mallak met Anastacia El Hajj in Lebanon, and it's love at first sight. They come from different confessions, so they planned to marry in the United States without a ceremony. They have always stated that even if they had the same confession, they would have chosen civil marriage for its legal and social benefits. Both families encourage this love despite the fact that they come from different backgrounds. They believe that civil marriage is a way to unite people of different faiths rather than divide them.
What matters to the couple is that their wedding took place closer to the Lebanese coast to show their love and attachment to the country. Together with Absolut, Tarek and Anastacia wanted to celebrate their love in the country where they grew up and where their relationship was born.