CHARLOTTE TILBURY UNVEILS HOTLY ANTICIPATED NEW! HOT LIPS 2 LIPSTICK COLLECTION
BENEFITING WOMEN FOR WOMEN INTERNATIONAL
11-July-2019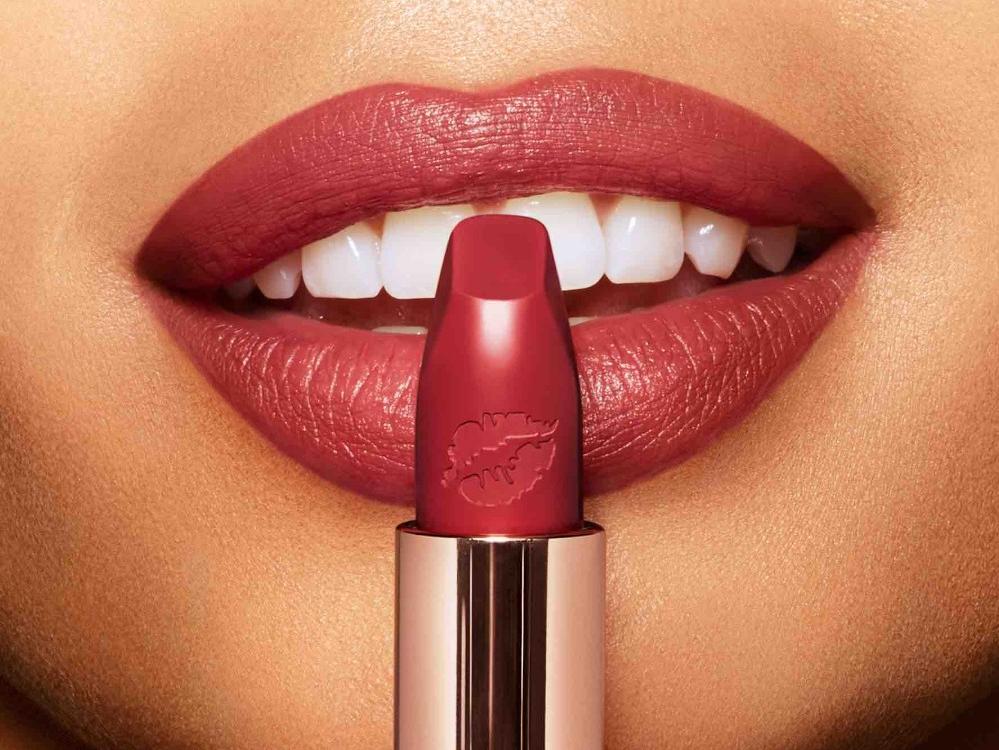 Today, makeup artist to the stars Charlotte Tilbury unveiled the hotly anticipated launch of Hot Lips 2; a new, nuanced, suits-all lipstick collection with 11 new lipsticks inspired by 11 iconic women and men; Enigmatic Edward (Edward Enninful), JK Magic (J.K. Rowling), Red Hot Susan (Susan Sarandon), Dancefloor Princess (Kylie Minogue), Amazing Amal (Amal Clooney), Angel Alessandra (Alessandra Ambrosio), Glowing Jen (Jennifer Aniston), Carina's Star (Carina Lau), Viva La Vergara (Sofia Vergara), In Love With Olivia (Olivia Palermo) and Patsy Red (Patsy Tilbury) — Charlotte's mother, her first beauty icon and one of her biggest inspirations.
Launching 26th June, Hot Lips 2 will be the ultimate empowering collaboration to inspire #LIPSTICKCONFIDENCE and change lives, benefiting Charlotte's charity partner, Women for Women International with a truly magical £1 MILLION pledge.
Since 2016, Charlotte has been a Global Ambassador for Women for Women International, and as such is committed to helping women survivors of war rebuild their lives. Charlotte's support of the charity sparked from one woman's emotional story of how she felt empowered by her lipstick while living in conflict - her bold red shade was a symbol of power, and it gave her the confidence, strength and defiance to continue.
WHAT MAKES HOT LIPS MAGIC?
Matte Revolution shades
· Anti-oxidant Lipstick Tree & Orchid Extract softens and conditions
· 3D glowing pigments create a wash of intense colour
· Long-lasting, hydrating and moisturising
· Triglycerides mixed with a perfect blend of oils and waxes for added glide and comfort
K.I.S.S.I.N.G. shades
· The Lipstick Tree extracts will condition the lips, leaving them kissably-soft
· Light-diffusing pigments give you a luminous, full-bodied pout, as they capture and reflect light back out
· The blend of waxes helps the formula glide over your lips for a seamless finish with no bleeding outside your lip line
Hot Lips Hydrating Clear Lipstick
Keep lips moisturised for up to 12 hours.
· Magic Shea Butter – this is packed full of natural vitamins and fatty acids making it incredibly nourishing and moisturizing for the skin.
· Synthetic Beeswax – for a creamy, luxurious silk-on-the-lips feel.
· Hyaluronic Acid Matrix – Cutting edge technology that entraps hyaluronic acid in a moisturising matrix of olive triglycerides, the combination of the time released hyaluronic acid and olive triglycerides add a smoothness and what Charlotte calls a MAGIC GLIDE EFFECT on the lips.…
· Sunflower, Mimosa and Joboba Wax Blend – Sensorial, soft as butter texturizing agents building a non-greasy barrier that effectively locks the moisture in and keeps the lips feeling soft and supple.
· Aloe Vera – Containing amino acids, vitamins and minerals, aloe vera has comforting, caring and moisturising properties. It easily holds onto water, leaving the lips feeling nourished and loved.