Reverse cream, clementine, and caramel
A taste you won't forget
Helena Saadeh
21-January-2020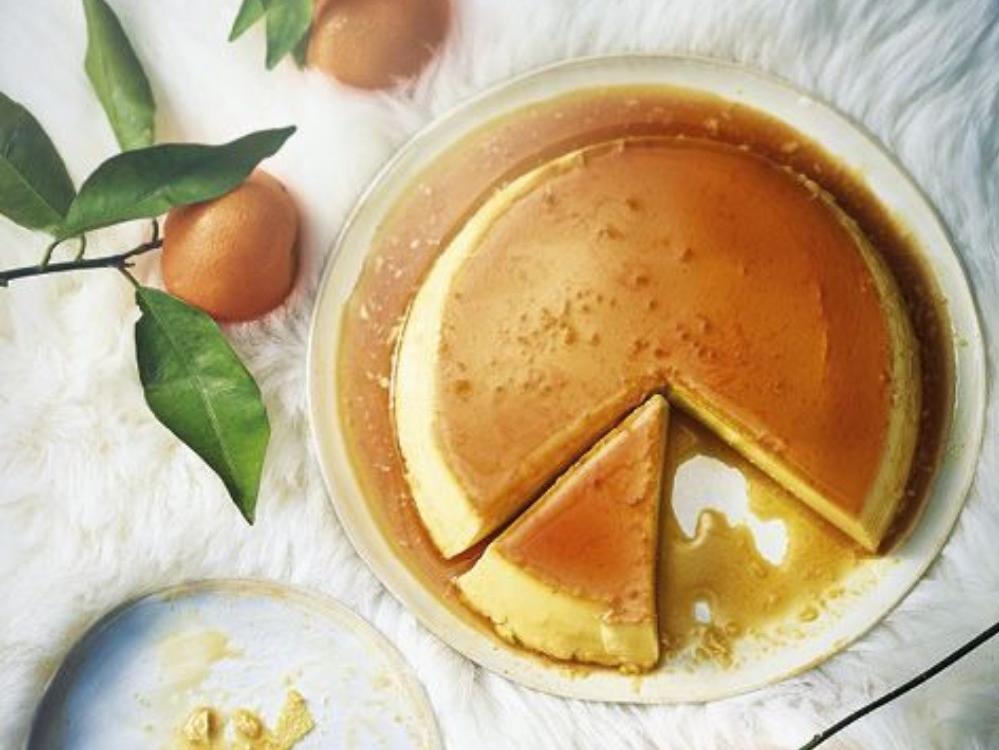 by Valéry Guedes
INGREDIENTS
For the caramel
100 g of brown cane sugar

1 tablespoon (s) of clementine juice
For the cream
3 eggs

100 g of brown cane sugar

40 cl of whole milk

270 g of unsweetened condensed milk

10 cl of double cream (35% fat)

split and scraped vanilla pod

1 tablespoon of organic clementine zest

1 pinch of fleur de sel

2 tablespoon (s) of clementine juice
PREPARATION
1. Preheat the oven to 150 °. Prepare the caramel: Cook the sugar and the clementine juice in a thick-bottomed saucepan to obtain an amber caramel. Pour into a 22 cm diameter pan, turning it to distribute the caramel. Let sit until it hardens.
2. Whisk the eggs and sugar by hand. Mix the milk, condensed milk and cream with the vanilla seeds, the clementine zest, the fleur de sel and pour over the eggs. Mix. Leave to rest for 25 minutes. Pour into the mold.
3. Place the mold in a dish filled with boiling water to halfway up and bake for 50 minutes to 1 hour, until the surface is golden and the cream remains trembling. Remove from the double boiler, let cool, then place in the refrigerator for at least 3 hours.
4. Take out the cream 20 minutes before serving. Pass a knife between the cream and the mold. Place a large serving plate and turn quickly to unmold. Drizzle with clementine juice and serve