Meghan and Kate Clash Over A Pair of Tights
When Nylons Made Cambridge's Duchess Literally Cry!
Chloé Fridmann / Madame Figaro
25-June-2020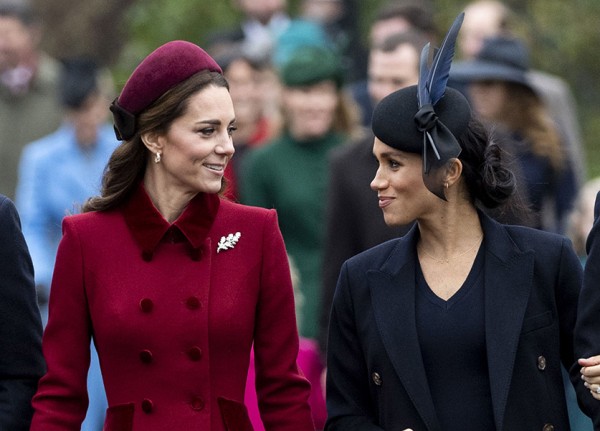 Before the "Megxit", a conflict between the two duchesses would have broken out just before the Sussex's wedding in May 2018, over Princess Charlotte's flower girl outfit, especially her tights, according to Tatler magazine as it revealed in its July-August issue.
Few weeks before the wedding of Prince Harry and Meghan Markle, on May 19, 2018, the Duchess of Cambridge and her sister-in-law attended the fitting of Princess Charlotte, who was the flower girl at the wedding. However, the little girl's outfit has apparently created some tension between the future bride and Kate Middleton, wrote an anonymous source in the columns of the Telegraph, in November 2018. Kate Middleton "who had just given birth to Prince Louis felt quite emotional and would have burst into tears."
In its July / August issue, Tatler magazine reveals the details of this conflict, reported by the Telegraph on May 26. The dispute was actually caused by... Princess Charlotte's tights.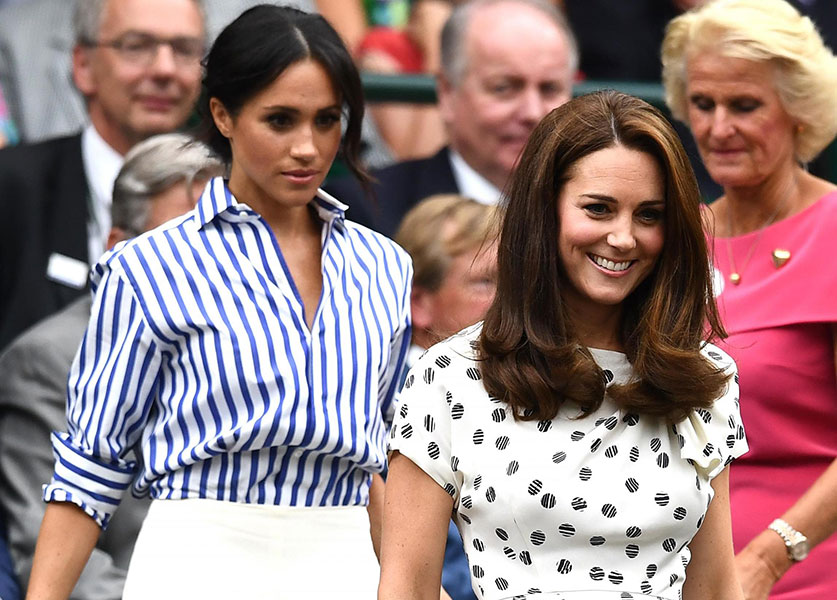 "Kate was following the protocol"
According to the Duchess of Cambridge's friends, the incident took place during Meghan Markle and Prince Harry's marriage rehearsals. "It was hot and, apparently, there was a debate as to whether the flower girls should wear tights or not," said the source close to the duo.
"Kate, who was following the protocol, thought they should wear it. Meghan didn't want it."
However, if the Queen of England and Kate Middleton often wear sheer tights, no royal protocol forces them to wear them, explained the royal expert Marlene Koenig in the columns of Harper's Bazaar, in August 2018.
The Duchess of Sussexhad the last word, because the little girls did not wear tights during the ceremony, unlike Kate Middleton's flower girls in 2011. This story had been quickly denied by the spokesperson of Kensington Palace on Monday, May 25. "This story contains false statements that were not submitted to Kensington Palace before their publication," he said in an official statement.
Duchess of Cambridge "exhausted and trapped"
In this issue of Tatler Magazine, Kate Middleton's friends, who were interviewed by the magazine, confirm that the Duchess of Cambridge feels "exhausted and trapped" by her royal duties. After the "Megxit" in March 31st, Prince William and his wife were forced to appear more often in public.
"Meghan and Harry were so selfish," says a family member of the Cambridge family. "William and Catherine wanted to be there for their children (...) They don't really have the time to take them to school, because their responsibilities are now huge."
In addition to home schooling, the Cambridges indeed increased the number of conference calls during lockdown, including a virtual visit to the Casterton Primary Academy on April 8th.
Another anonymous witness added that Kate Middleton would be "furious at this heavier workload".
"Of course, she smiles and dresses accordingly, but she doesn't want to," he said.
After moving to Los Angeles, the Sussexes began a new life, they were busy making conference calls or meal deliveries for a charity. And have also taken steps to create their charitable foundation, called "Archewell".