Zara is launching a new beauty kit
Justine Feutry – Madame Figaro
27-October-2020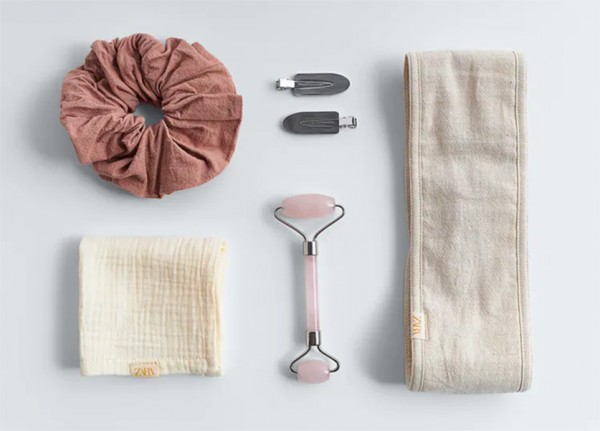 With new items every week in stores, the Spanish retailer knows how to keep its customers excited and loyal. Today, Zara is definitely making its way into the beauty world and into our vanity case.
We have always known the Spanish brand for its ready-to-wear collections, as well as for its dedicated line to houseware (Zara Home). When it comes to beauty, the brand only has few perfumes (a line that launched last year with the creator Jo Malone CBE), a few candles and some lipsticks which were the latest additions to the beauty collection.
On the new arrivals section on Zara's website, we found something called "Beauty Kit". In an elegant pink cotton pouch there is a scrunchie also in pink, a cream cotton towel, an adjustable headband and hairclips designed to avoid leaving marks on the hair. In short, it has all the essentials you need either to remove your makeup at night or to prepare yourself for work in the morning.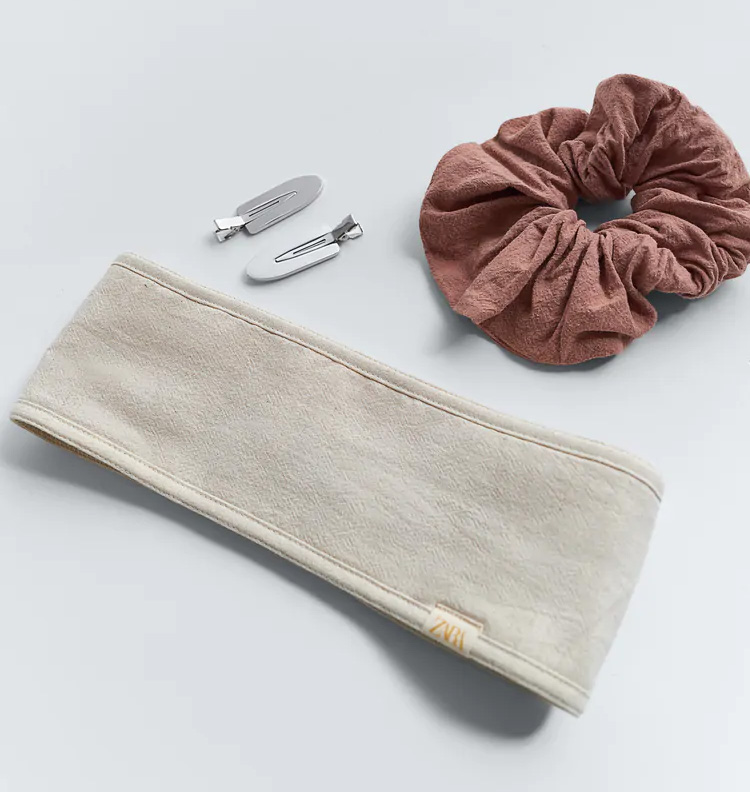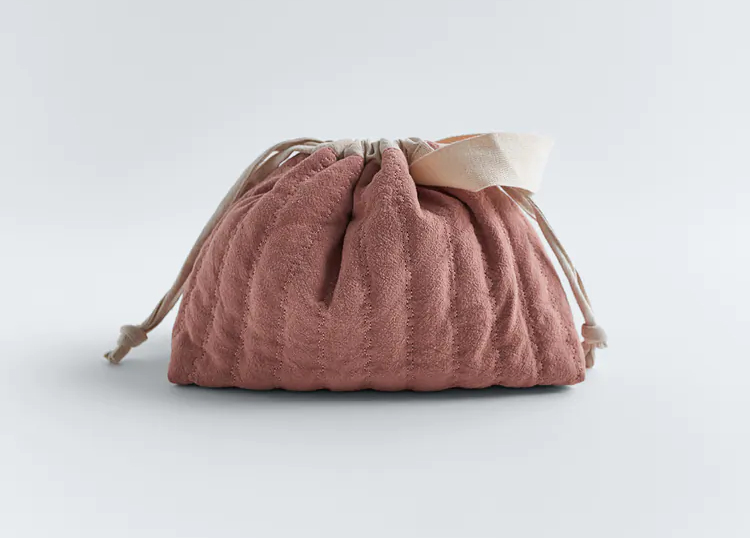 However, the kit is never complete without the beauty tool everyone is currently obsessing over: The face roller in pink (Not really known if the material is quartz or not). It's perfect for a session of "Face Fitness", after applying moisturizer or serum. This beauty tool allows you to massage the face and neck (with two stones of different sizes to be able to adapt to all areas) to stimulate the microcirculation, to erase signs of fatigue such as bags under the eyes, and to lift the skin. The brand gives some advice on how to use it "starting from the neck, then the chin to the cheekbones, then from the outside of the cheekbones to the temples, following is the eye contour from the inside to the outside to finish with the top of the forehead."
A foray into the world of beauty, certainly discreet but which should find its audience.