Potato and rosemary soup for a warm winter
Samar Maatouk
13-January-2021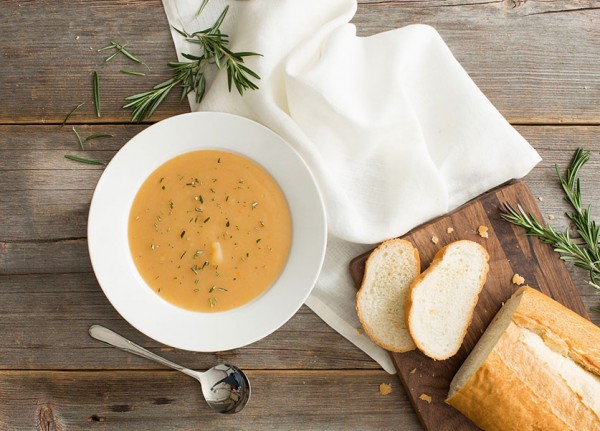 Ingredients
1/4 cup of olive oil
1/4 cup chopped celery
2 carrots, peeled and chopped
1 onion, chopped
Salt and pepper to taste
2 and a half cups of chicken stock
3 large potatoes, peeled and diced
2 sticks of rosemary
How to prepare
Cook celery, carrots and onions in oil in a pot over a heat for 5 minutes. Add salt and pepper and stir until the vegetables are wilted.
Add the broth with rosemary and potatoes. It is important that the broth is completely submerged, or you can add some broth or water! Leave the soup on the stove for 30 minutes, until it becomes tender.
The rosemary is discarded, then the mixture is placed in an electric mixer and the soup is served hot decorated with rosemary.