How to Make a Statement with Pop Yellow Shades This Spring
Here's All You Need To Shine Without Exaggerating
Christina Jaber
26-April-2021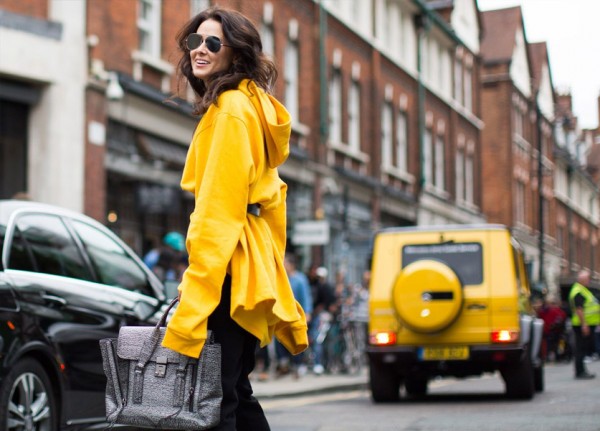 Spring is all about colors. Like really, can you imagine a spring wardrobe without pink, blue, green, yellow, purple …? However, styling these colors can be a bit tricky if they're not in pastel shades (pastels can be just mixed together and you'd still look the most elegant). When it comes to the pop shades of these colors, things can become a little tricky, because you really love the color, want to style it in chic and trendy looks, but still want to avoid exaggeration and over-wearing the color.
Pop yellow is among our favorite spring colors and we've gathered for you some of our favorite looks, spotted recently on Instagram, for style inspiration.
Emili Sindlev
The Danish street style queen wore a long-sleeve fitting midi dress in yellow and accentuated the look with an orange Versace high-heel mule. Emili is known for her outstanding use of colors and layering, so go ahead and be an Emili for a day and get all the attention in the world. Remember: When wearing pop yellow, try to choose simple cuts and designs so you don't fall into the exaggeration mistake.
Leonie Hanne
Germany's biggest fashion influencer and social media entrepreneur Leonnie Hanne certainly knows how to make a fashion statement. We never thought we'd fall in love with pink and yellow together until Leonie mastered wearing them in the same look. Full yellow look complemented with a pink bag and pink mules, creative and trendy.
Ola Farahat
You can pair your yellows with a fresh white shade. Designer, influencer and blogger Ola Farahat rocked a fitting midi dress in white with a white knitted blouse, pop yellow shades and yellow bag and sandals. Why did we love the look? Because the Dubai-based fashionista succeeded in pulling pop yellow in chic, cool and trendy look.
Leena Kaziz
Grey and yellow, pantone's 2021 two colors, are just perfect together in Leena Kaziz's look. All she did was infuse yellow in her look with a mini fitting skirt. The grey blazer and accessories are definitely perfect. If you're asking about our favorite color combination with yellow, then the answer is clear: GREY.