Fendi x Versace Ends Milan Fashion Week: A Surprise Runway Full of Stars
Sabrina Pons - Madame Figaro
28-September-2021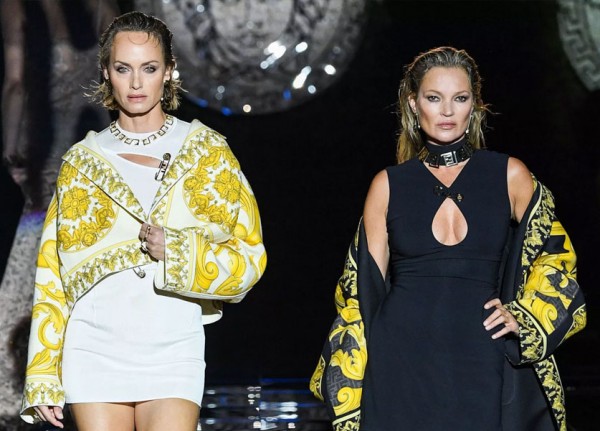 Milan Fashion Week chose to make history on its last day: The Fendi and Versace collaboration was a hit, and the show left everyone in awe.
On Sunday night, the rumor was confirmed: Fendi and Versace presented an exclusive collection delivering a mix of the codes of the two Italian luxury houses, and that's not everything, the show was full of A-list stars and supermodels.
During the fashion week, Fendi and Versace did not just present their Spring/Summer 2022 collections, instead, each of the houses presented two collections, the one in line with the calendar of the Camera Della Moda and the other of their collaboration. The whole thing started with a persistent rumor about a secret fashion show revealing a collaboration between Fendi and Versace. It was confirmed Sunday evening with the revelation of "Fendace", a new collection imagined by Kim Jones and Donatella Versace, the first showed a series of silhouettes for Versace and the second signed a series of looks for Fendi.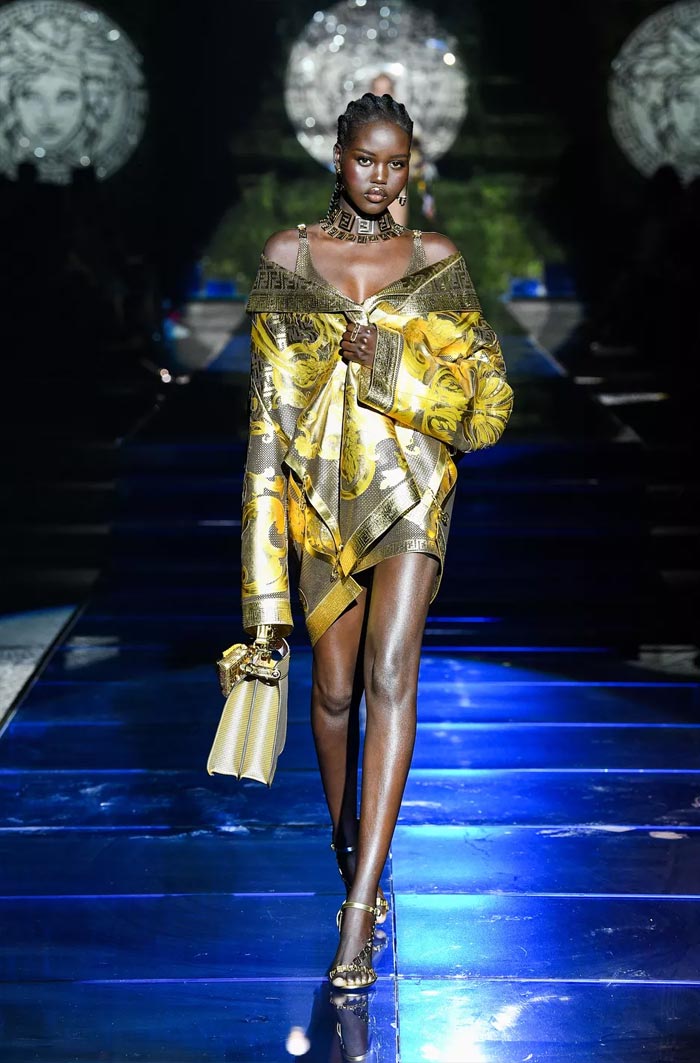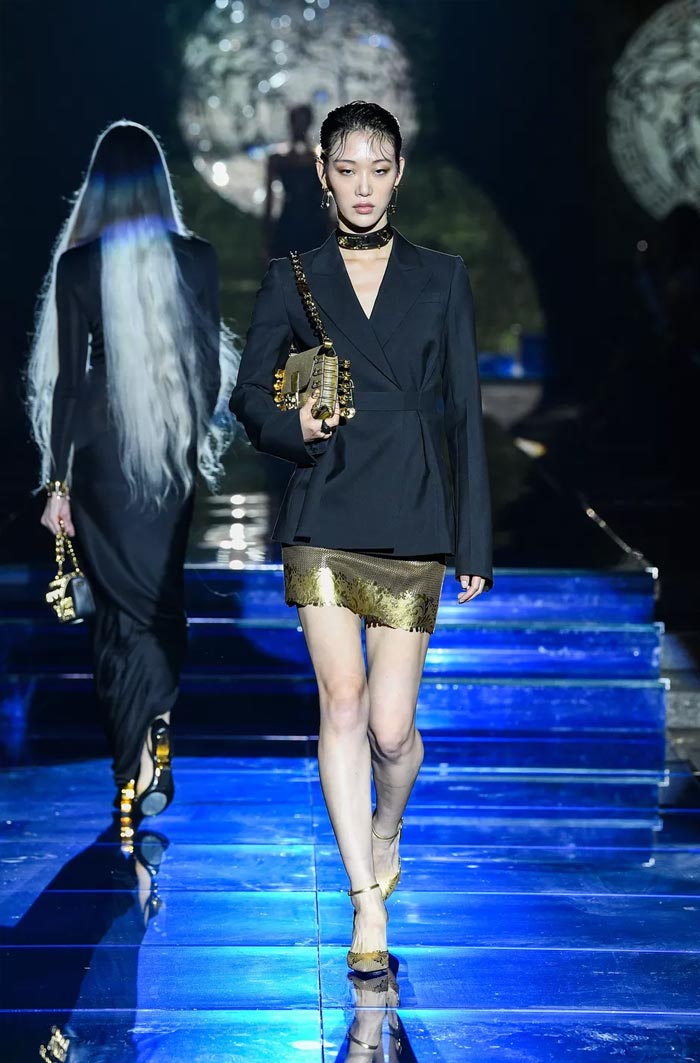 A star-stacked fashion show
The runway was filled with stars. The show was opened by model Kristen McMenamy in a black ensemble held in place by chunky pins. Icons like Kate Moss, Amber Valletta and Naomi Campbell followed. Alongside them, we also found the new generation including Precious Lee, the face of Versace who experienced a fabulous rise after her first participation in the Spring-Summer 2021 show of the brand. Gigi Hadid, Imaan Hammam, Paloma Elsesser and Lila Moss, were also spotted, noting that Lila followed in her mother Kate's footsteps by walking in this joint collaboration between Versace and Fendi.
The show took place in two phases. Classic silhouettes from the archives of Versace were first revealed, followed by bombers, suits and bodycon dresses claiming the flagship logo of the house of Fendi as seen by Kim Jones. Then, the baroque prints that made Versace's reputation were overlaid on the Fendi monogram. This temporary fusion is reminiscent of that of Balenciaga and Gucci (two labels under the Kering group) which made an event on the catwalks earlier this year. But the difference here is that Fendi and Versace do not belong to the same group (respectively LVMH and Capri Holdings), and this difference was enough to give a daring flavor to the show.