Clean Look: The Minimalist Routine For A Perfect Skin
Justine Feutry – Madame Figaro
23-November-2021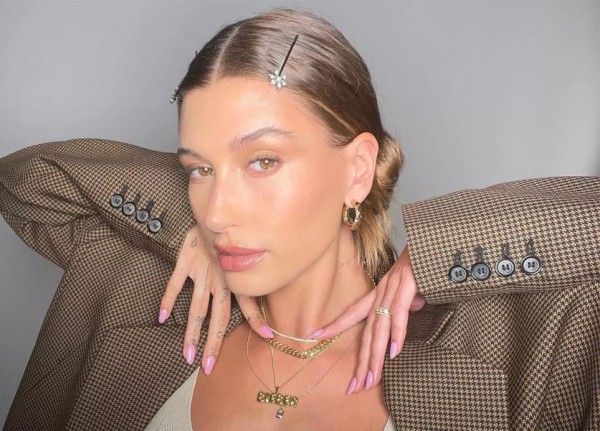 As soon as you hear the words "clean look", you probably think of a new trend advocating beauty products with perfect formulas; however, it is not. This is more a matter of minimal skincare routine and a healthy glow.
From celebrities' Instagram to TikTok, this is the new makeup trend of the season. The idea of ​​the "clean look"? A minimalist beauty skincare routine that ensures a radiant complexion with a minimum of products.
As noted by InStyle magazine, this new concept has garnered more than 19 million views on TikTok. It all started with influencer Eva Rankiin (nearly 500,000 subscribers) who posted a tutorial on "how to achieve the clean look" or, how to get a look that we could describe as pure.
Yet, what can this new technique offer when compared to the "no makeup" trend that has been going on for months? The idea is not to appear as if you are not wearing makeup at all but rather to lighten your beauty routine while focusing on one goal: looking good.
The perfect balance to achieve the look is to have a glowing complexion with full eyebrows and glossy lips. But to also choose the right products that do not need to exceed the number of five, according to the influencer.
The clean look in five steps
The first step requires to choose a sunscreen with a glow effect, which will also play the role of a primer. No need to mention here the importance of wearing a skincare with SPF even in winter to protect the skin from the harmful effects of the sun and the UVA that have a significant contribution to the premature aging of the skin. It would be perfect though to choose it with a glowing effect.
Our picks: Charlotte Tilbury Invisible UV Flawless Poreless Primer SPF50; La Mer The Radiant SkinTint Broad Spectrum SPF30; NARS Radiance Primer SPF 35.
Then, the young influencer uses eyebrow gel to style her brows and set them in place. Do not hesitate to fill in any gaps to achieve a harmonized overall look.
Our picks: Fenty Beauty Brow MVP Sculpting Pencil Styler; Guerlain Mad Eyes Brow Framer Natural Volume Gel; Rare Beauty Brow Harmony Pencil And Gel.
The third step includes the use of a concealer under the eyes helping in illuminating the complexion. However, if you are more of a foundation fan and can't imagine going out without it, go for a good tinted cream for a lighter touch.
Our picks: By Terry Hyaluronic Hydra-Concealer; YSL Touche Eclat Radiant Touch Highlighter; Dior Flash Luminizer Radiance Booster Pen.
In the fourth step, the lip balm moisturizes the lips while illuminating them. She selected a tinted one but you can always choose what suits you best. The lip balm comes as an easy-to-wear beauty that is still a must-have even when we are still wearing a face mask.
Our picks: Estee Lauder Pure Color Envy Sculpting Lipstick; Ilia Tinted Lip Balm; Chanel Les Beige Healthy Glow Lip Balm.
Finally, she finishes the look with a touch of mascara. Eva Rankiin does not hesitate to use an eyelash curler but the new generation of mascaras allows those who are less comfortable with the tool to skip the step.
Our picks: Clarins Supra Lift & Curl Mascara; Lancôme Lash Idôle Mascara; Revlon So Fierce! Big Bad Lash Mascara.
Extra tips from the influencer: A body shimmer spray and a touch of her favorite scent. At the start of the video, she also explains how a few other small details can help to complete this clean look, namely slicked-back hair, golden jewelry to accentuate the glow effect, and perfectly manicured nails. Moreover, InStyle magazine specifies also that a neutral outfit can help emphasizing this beauty look.
According to the videos and photos, some also rely on a bronzer and/or a blush to warm up the complexion and cheekbones.