4 Perfect Winter Weekend Outfits Courtesy Of Yasmine Zahran
Christina Jaber
3-December-2021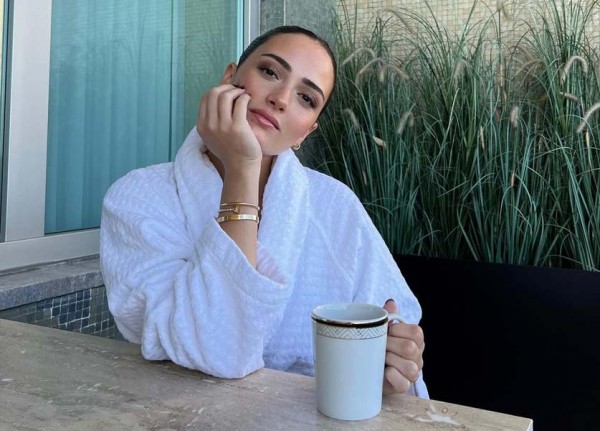 This weekend definitely has a different vibe since it's the UAE's 50th National Day, so it's a longer and more fun weekend.
You might've planned your weekend ahead of time between family gatherings, brunches, chilling and parties, and you might be now looking for the perfect outfit for each plan, so we, and the Egyptian fashion guru Yasmine Zahran have got you covered.
Scrolling through the young fashionista's Instagram, we realized that her looks can be the most inspirational for this joyful weekend, because she can influence your style in seconds.
Brunch With The Girls
We know you won't let the weekend slip away without a little brunch with the girls, especially at an outdoor restaurant in Dubai to take the whole experience to another level. For this look, we got inspired by Yasmine's full baby pink tweed skirt-suit from Sandro Paris, for a fresh and elegant style.
Chilled Friday At Home
Chilling on a Friday with your loved ones could be the most relaxing activity of the whole weekend and you do need the perfect outfit, which consists of comfort and style. Yasmin picked a Fendi set that looks nothing but trendy, luxe and extremely comfy.
Night Out
The exciting weekend nights are here and you're probably out of ideas when it comes to choosing the perfect evening outfit. According to Yasmine, an all-black look is always a win-win situation and we couldn't agree more. She picked a sequined and shiny Prada coat in black and rocked it.