The Carnival City & Riton Live In Lebanon Taking Over Summer Festivals in Lebanon
Rita Khoueiry
4-August-2022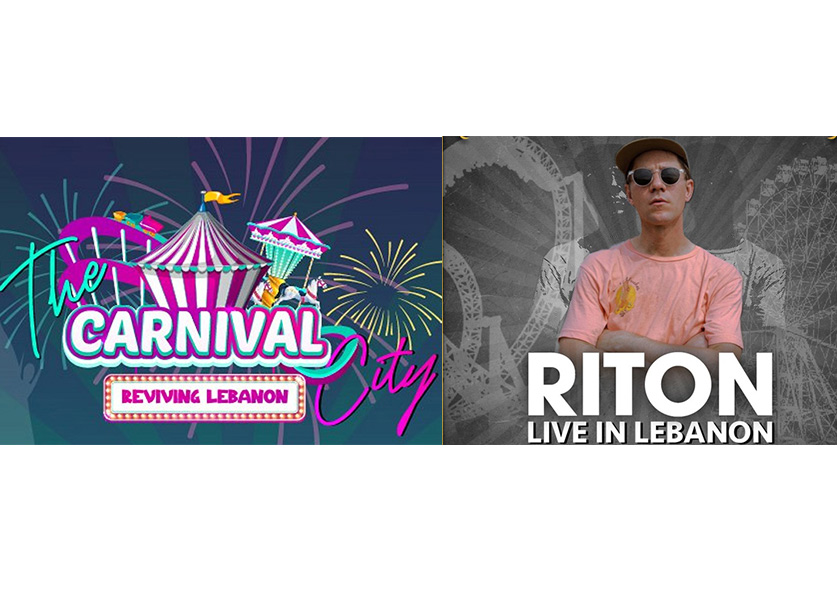 Summer is the perfect season for experiencing new and unique adventures. This year, and after the massive success of The Frozen City Ice World Tour & Jonas Blue On Ice, a huge international festival will be held in Dream Park Zouk Mosbeh, Lebanon, for 3 days. Two outstanding festivals that will provide you a fun fair experience: "The Carnival City" & "Riton Live In Lebanon".
The Carnival City" is considered as the The Largest Amusement Destination in Town. A major comeback and divine family journey aiming to revive Beirut through a memorable festive ride. People of all ages are invited to enjoy carnival games, attraction rides, fun food stations, parades, 4 stages, unique shows, DJs, bands and an array of entertainment productions. Not to mention an exclusive drive-in cinema experience with the most technological setups. The Carnival City portals open at 4:00 pm till 1:00 am on August 26, 27, and 28. The concert gate opens at 9:00pm.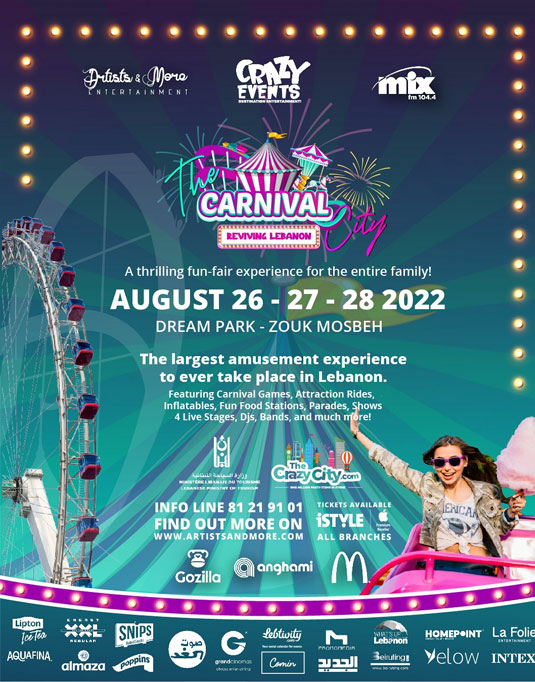 As for the Festival "Riton Live In Lebanon", that will be taking place on August 27th, playing the world's global hits Friday, Fake ID, Turn Me On and more aiming to connect Beirut with the rest of the world through music on a massive stage with an upscale production. The international DJ will be performing for the first time ever in Lebanon connecting Beirut with the rest of the world through music! Zones are divided into 4 sections: Teen section, Adults 18+, Tables 18+, and the Flaming Backstage Lounges.
"After a long wait and after the pandemic, I proudly announce the launch of our new projects which have been officially announced as the biggest productions for 2022 - Lebanon is always on top of our list; " declared Anthony Abou Antoun, chief executive officer of the companies.
The festival is organized by Crazy Events and produced by Artists and More Entertainment and is supported by the Lebanese Ministry of Tourism.
You can now buy your tickets via www.artistsandmore.com