Shiseido Group Middle East Launches Ecommerce Website
Your Beauty Routine a Click Away
Rita Khoueiry
24-October-2022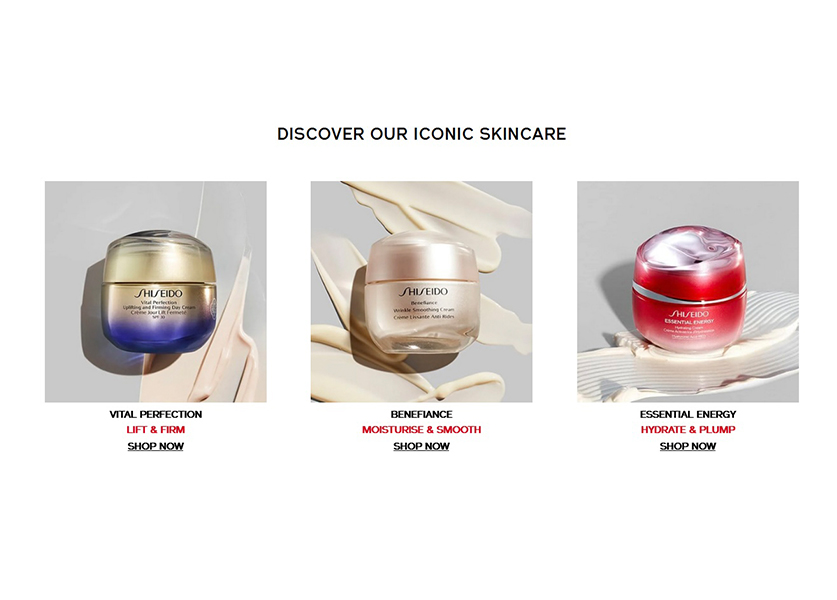 Representing the world's highest standards of quality, Shiseido Group Middle East declared its new omnichannel partnership with the leading shopping mall, communities, retail and leisure pioneer across the Middle East, Africa and Asia with Majid Al Futtaim Lifestyle. This partnership is about opening free standing Shiseido stores and launching an ecommerce platform, www.shiseido.me.
The ecommerce website will be presenting all of Shiseido's skincare, makeup, and fragrance lines, along with its latest novelties; The Skin Filler-Bio Performance serums. With the breakthrough and futuristic innovation, Shiseido announces a new revolution beginning: the Molecushift Technology that is inspired by aesthetic procedures, which makes it possible to harness the volumizing properties of hyaluronic acid in anti-ageing cosmetics for the first time. The Skin Filler-Bio Performance serums (Night Infill and Day Full Expansion) work in synergy to deliver younger-looking skin from the very first use.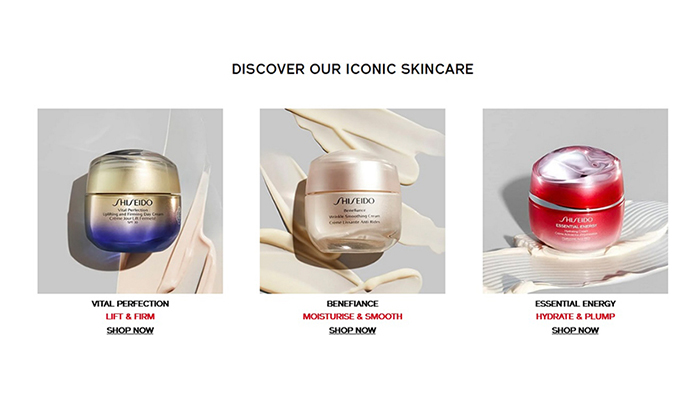 With the aim to offer the best in terms of efficacy and safety, truly inspired by nature and strongly committed to reducing environmental impact, Shiseido has been devoted for 150 years to find out the best of science with cutting edge technologies and incomparable sensorialty in order to reveal inner and outer beauty. Today, Shiseido wants to celebrate true beauty, the beauty that makes people feel confident, empowered and alive.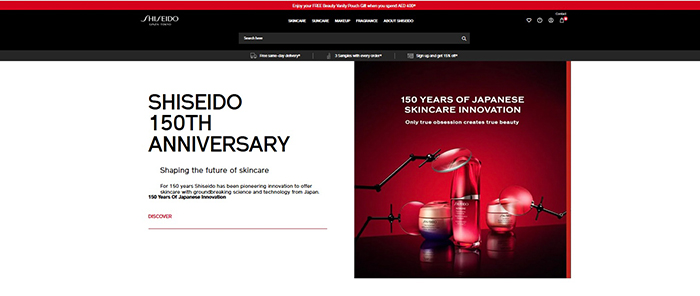 With the launch of its new website, customers, who are always a top-of-mind priority, will be able to take advantage of several website offerings; from access to exclusive discounts for first time purchases to the soon to be adopted Majid Al Futtaim's loyalty program SHARE. The website will also provide a "shop now & pay later" option in partnership with Tabby.
"As part of our continuous ambition to grow Shiseido in the Middle East Region to be among the leading skincare brands, we are proud to announce our new partnership with Majid Al Futtaim Lifestyle for the launch of our first Shiseido ecommerce website in the Middle East. Following this launch, we have big plans to open Shiseido free standing stores by 2023. We look forward to making this long-term collaboration a successful one," declared Mohamad Al Khalil, Managing Director Shiseido Group Middle East.