Beirut Sports Festival: Major Event by Karim Andari
Rita Khoueiry
23-May-2023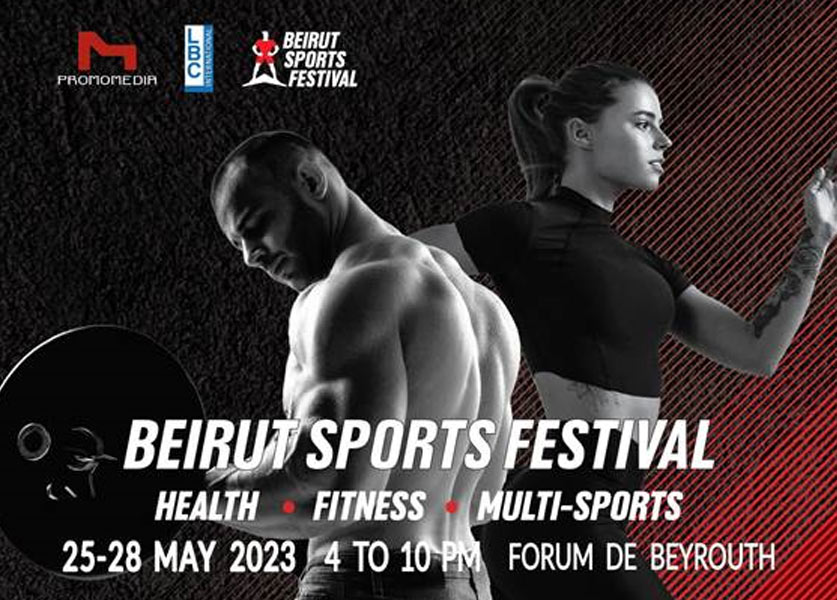 Last Thursday, a press conference was held by Mr. Karim Andari at The Forum de Beirut, announcing the launch of the first edition of the Beirut Sports Festival. This exciting sports event will be held at the Forum de Beirut from May 25 to 28, between 4:00 pm and 10:00 pm.
On behalf of Founder of Beirut Sports Festival Karim Andari, Ceremony Coordinator George Souaidi welcomed the participants, in the presence of an impressive turnout of sports personalities and journalists, among whom was the president of the Lebanese Olympic Committee, Pierre Jalkh and the international Olympic athlete Ray Bassil. George Souaidi also shed the light on the importance of such an event, defining it as a success in itself, given the difficult economic situation that Lebanon has been going through for the past three years.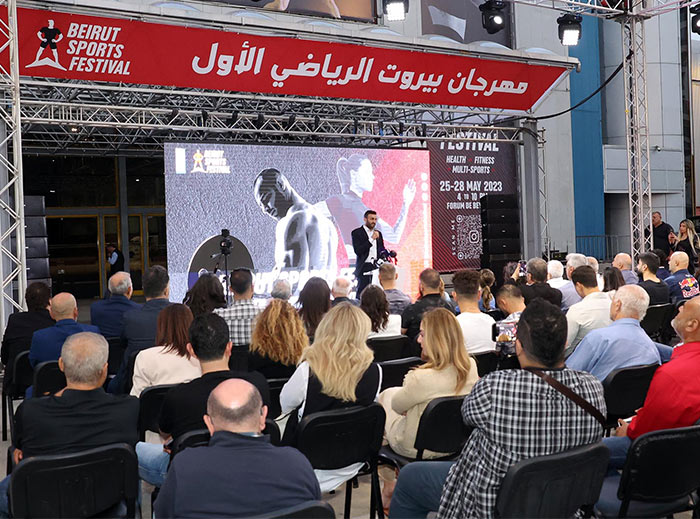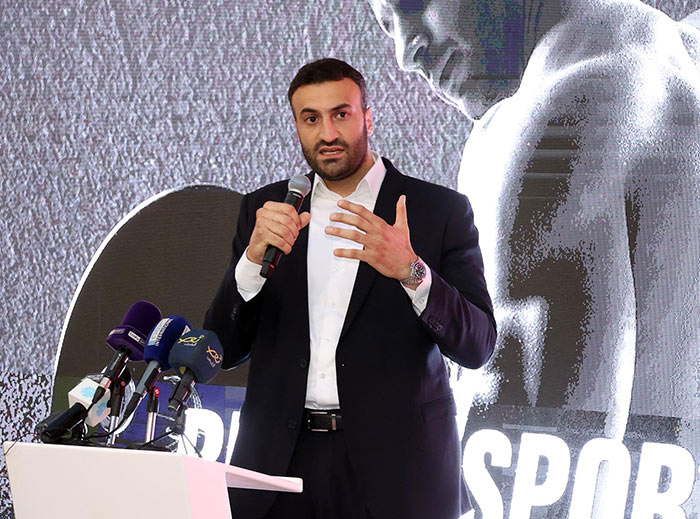 Karim Andari
Karim Andari addressed a word of welcome, pointing out details about the event. "The festival will be held on an area of 10,000 square meters over four days, with the opening ceremony to be held next Thursday, May 25. No less than twenty disciplines will be on the festival program, led by basketball (3x3), in addition to mixed martial arts 'MMA', fencing, taekwondo, padel, table tennis, university arm wrestling championship, kung fu, wushu, badminton and 'Baby Foot'." "All these competitions will obviously be under the auspices of the relevant Federations, in addition to other competitions and shows such as a blazing drift under the supervision of ATCL," Andari added.
Karim Andari mentioned that the main entrance will host an Olympic Museum, while a large sports exhibition for sports equipment, and nutritional supplements will extend throughout the venue. He concluded by inviting all Lebanese and residents in Lebanon to attend the festival, which is open to families and all age groups. "I want to make it clear that the entrance fee to the festival is purely symbolic and amounts to $1 per person. These proceeds will be entirely donated to sports talents or other athletes in need of financial support."