White Chocolate Lemon Truffle for New Year's Eve
Samar Maatouk
10-December-2021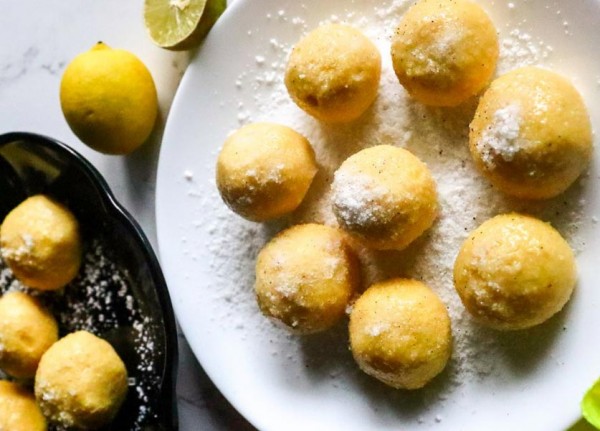 Ingredients
1 cup of white chocolate chips
1/4 cup of butter
1 grated lemon
3 tablespoons of heavy cream
1/2 teaspoon lemon extract
2-3 drops of yellow food coloring (optional)
1/4 cup of caster sugar
Directions
Melt the butter with the lemon zest. Add heavy cream and leave the mixture over fire until it begins to boil.
Immediately remove from heat and place mixture in a strainer over white chocolate chips.
Add lemon extract and yellow coloring, then stir well until smooth.
Cover and put in the fridge for 30 minutes.
Form balls with hands from the chocolate mixture, then dip in sugar.
Place in the refrigerator until serving.