Augustin de Buffévent: My taste for Craftsmanship Drives my Open-Mindedness
Rita Khoueiry
29-June-2023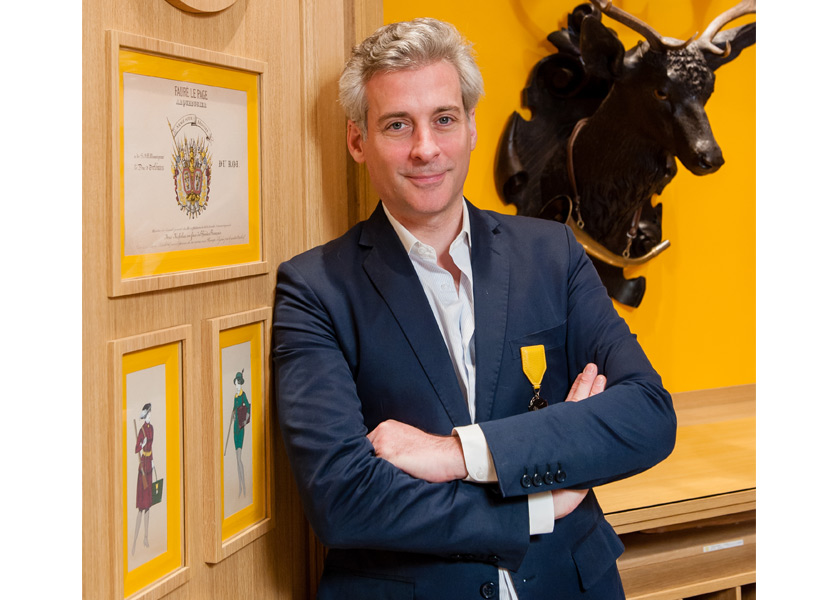 Forged by seven generations of the same family that kept alive its glorious tradition of excellence, Fauré Le Page is today one of the most renowned maroquinerie brand. According to Augustin de Buffévent, who acquired the brand seeing that he's passionate about craftsmanship and heritage, seduction is a battle.
Here's what Fauré Le Page Artistic Director Augustin de Buffévent revealed about the French maroquinerie brand.
Tell us more about the French maroquinerie brand and how it started
This adventure is all about family stories. The great legend of the first House of Fauré Le Page was forged by seven generation of the same family that kept alive its glorious traditions of excellence, each making its own special contribution. In 2009, our family decided to acquire the Fauré Le Page brand, and its archives with the ambition of turning the battlefield around. Previously master of the virile profession of firearms, the reinvented House develops an expertise in leather craftsmen to produce weapons of seduction for all.
How did you stumble upon Fauré Le Page? And what made you acquire the brand that was originally founded in 1717?
My taste for craftsmanship and heritage drives my curiosity and open-mindedness.
Founded early in the reign of Louis XV, Fauré Le Page earned its spurs as a master gunsmith to Kings and Princes. The House first entered the annals of French history when it defiantly handed out weapons to Revolutionary forces in 1789 and again in 1830. As a lover of arts and history, we naturally fell for it.
What is the secret or story behind Fauré Le Page's signature motif?
I am fascinated by the power of the scale motif which became the natural choice as the House signature.
This design, inspired by the skin of several animals reminds us of the mythological scale of dragons and sirens and stand of a symbol of seduction and conquest.
From Toile Ecailles to Jacquard or leather marquetry, the Fauré Le Page scale marries forever strength and glamour.
You say that "weapons are linked to a language." How can you explain this?
Seduction is a battle. We at Fauré Le Page are storytellers of love and seduction and we aim at delivering sparkles to win the battle of love. All our collections such our Daily battle tote or our Caliber bag reminds us in a wink that in love nothing is granted.
We know that the French luxury house aims to preserve great excellence and traditions. So, compared to the fast fashion approach, how does the brand keeps moving forward?
From creation to manufacturing, passion and patience is at the heart. There is no seduction without commitment to perfection. At Fauré Le Page we are fully dedicated to our mission of timeless excellence. Our creations remain very exclusive with limited distribution. That is why Fauré Le Page bags and accessories will fulfill any quest for uniqueness.
We at Fauré Le Page are storytellers of love and seduction and we aim at delivering sparkles to win the battle of love.
Can you briefly walk us through the latest collection of the brand and the inspiration behind it?
At Fauré Le Page, everything starts with a surprise. Since 1717, Fauré Le Page has crafted the art of being unexpected, we shall remain so.
The House is constantly developing new weapons of seduction. This year is particularly exciting as we have launched new shades of colours with the FLPink in Saga jacquard and the white sand Scale Canvas as an ode to feminine boldness. I was inspired by the bucolic Bagatelle gardens in Paris where the flourishing becomes an amazing playground.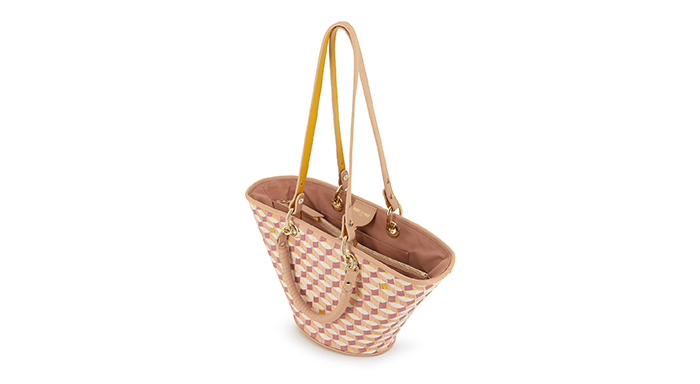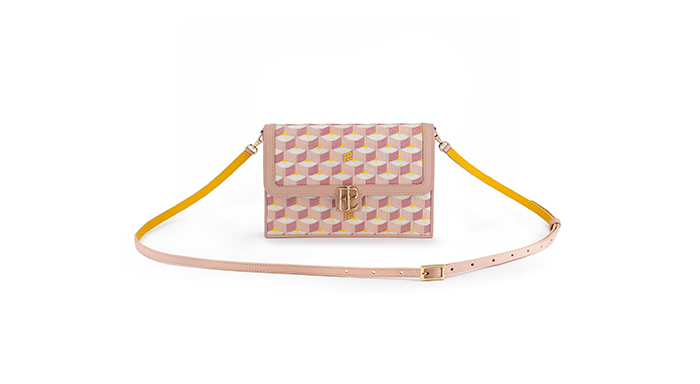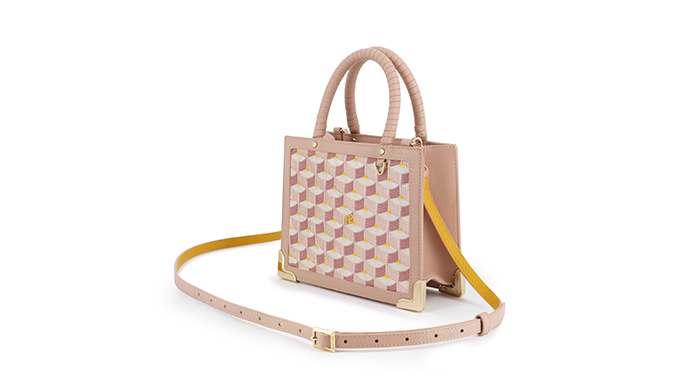 What was the target of landing in the Middle East?
The region is tremendously dynamic in terms of culture, art and lifestyle. On top of that, Middle East is definitely one of the key luxury market in the world. Furthermore, customers from the Middle East have been highly supportive since day one of the relaunch of the brand ten years ago. It makes it at least three very good reasons for Middle East and Fauré Le Page to be a perfect match. It took us time to find our first perfect location, we are proud today to be part of Dubai Mall. Looking forward to the future, we hope we will find other opportunities.