Kiko Milano Unveils New Collection: Create Your Balance
Nada Hanna
30-August-2023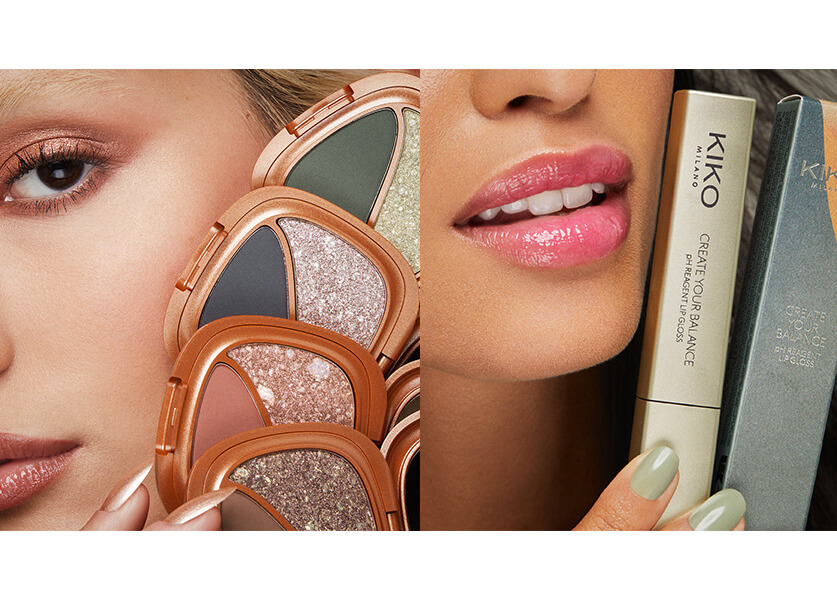 Through a powerful powerful combination of colours, textures and ingredient blends, Create Your Balance Collection by KIKO MILANO is designed to encourage self-expression, and help you you create your beauty look, whichever side of you comes to the surface.
Skincare
Start your day right with a skincare combination designed to bring out the best of your emotions. Skincare Boost & Relaxing Moment Face Mask Kit delivers a line up of hydrogel eye, cheek and lip care masks, each offering boosting or relaxing effects, so you can choose which suit you best that day. For nourishment, choose the cheek mask enriched with honey extract, allantoin and red algae extract, or for an energising boost, use the eye mask with green tea extract, lavender extract and hyaluronic acid. For lip hydration, reach for the lip mask containing red algae extract, allantoin and iris, cornflower and orange extracts.
If it's a skincare lift you're after today, take advantage of the Boosting Face Serums Kit, bringing together four serums with different boosting benefits and concentrated ingredients. The Hyalu Boost Serum is enriched with hyaluronic acid, allantoin, panthenol and amino acids, while the Brightening Boost Serum brings Vitamin C and panthenol, as well as lemon, orange, apple and grapefruit extracts to the table. The Nourishing Boost Serum offers collagen, niacinamide, panthenol and the Softening Boost Serum contains a combination of bamboo, carrot and goji extracts as well as peanut oil, panthenol. Each in miniature size, pick the booster that most meets your needs and apply before your usual serum.
If you're feeling in need of a radiance boost, use Radiance Boost Face Serum for luminous, nourished and healthy-looking skin, enjoying the melissa water, turmeric, ginger and pomegranate extract infusion and using the jade and aventurine Facial Massage Stone to work it into your skin. Or, if it's nourishment you're seeking, enjoy a mini self-care ritual with Relaxing Touch Body Oil for skin that'll feel naturally nourished and glowy. With cornflower petals in the formulation it'll create the perfect base with a silky smooth skin effect from the moment you pick it up. Containing lavender, avocado, olive, chamomile and sunflower oils as well as a dose of vitamin E, it's fast absorbing with no stickiness thanks to its innovative gel to oil texture. Pair the body oil with a spritz of Relaxing Touch Hair & Body Mist, letting the cocooning fragrance restore your sense. Containing lavender oil, aloe vera extract and hyaluronic acid, it absorbs easily and won't leave any residue in your hair, plus it feels great on your skin as well. Finish with a slick of Nourishing Lip Balm, with its gorgeously lavender aroma and extracts of chamomile, squalane, sunflower seed oil and pomegranate, rose and raspberry extracts.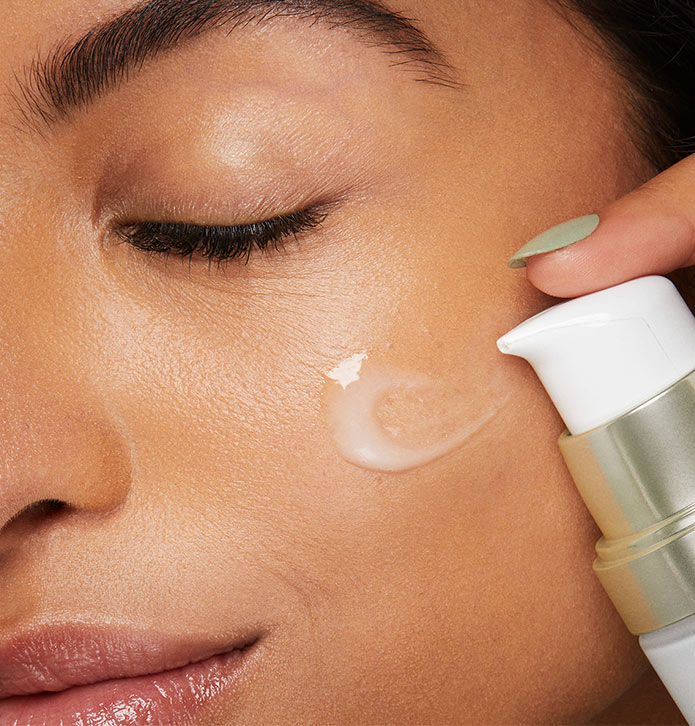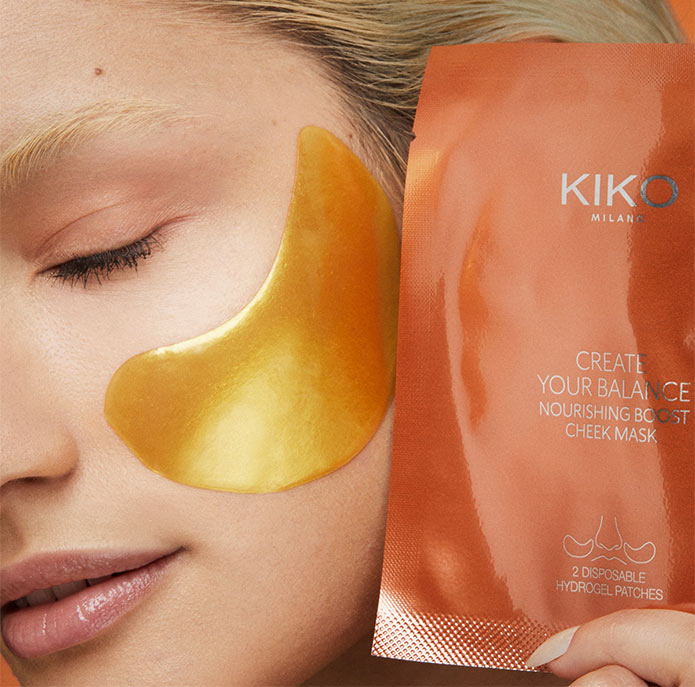 Base
Build your base according to what you feel you need today. For a radiance boosting pep-up, start with Hydra Boost Face Primer, creating a blurred, refreshed canvas for your foundation. With tested hydrating properties and perfecting primer, it's delivered in a lightweight jelly format and enriched with ginger extract, coconut water and oak extracts.
For medium, buildable coverage, apply Energy Boost Long Lasting Foundation, a lightweight demi-matte formulation. With ginger extract and apple water energising benefits, it offers up to 12 hours long lasting hold as you go about your day. Pair with Radiance Boost Concealer to cover any imperfections. Infused with coffee extract, vitamin E and sunflower and avocado oils, it offers medium to high coverage but with a natural, luminous finish. Experiment with the double ended applicator to get the finish you like. If you're in need of a simpler, more relaxed approach to your base, use a combination of low effort, high impact products that will have you looking your best while making you feel balanced. Start with Soft Touch Compact Foundation, bringing natural, buildable coverage and easy blendability. In creamy texture, applied as a powder, but with the impact of a liquid foundation, it's the perfect choice for an easy base. Enriched with chamomile, sunflower seed oil and grape fruit extract, its delicate white tea fragrance creates an immediate feeling of well-being.
Next, pick up Colour Boost Face Bronzing Drops, which bring a hint of bronzed colour to your face. Perfect for holding onto any summer tan that's fading with the season, the drops blend effortlessly into your base with a metallic, luminous finish. Enriched with ginger extract and safflower oil, they deliver a lightweight, sunkissed glow you'll love.
Dust a little Glow Boost Powder Highlighter to the high points of your face to create a veil of soft light on your skin. Developed with calendula extract and soybean oil, it's also packaged in a compact with a removable mirror which will be perfect for low effort touch ups on the go.
Top that off with a light dusting of green tea extract-enriched Contour Boost Powder Blush for a demi matte finish.
Eyes
Now it's time to accentuate your eyes. Start by choosing colour that reflects your persona and style for the day with one of two Gaze Defining Eyeshadow Palettes, each containing 12 shades and offering super intense pigment payoff and special tonal effects. For an effortless, soft wash of colour, pick the natural shades in the Soothe Me palette, or for an instant injection of energy, select the vibrant tones in the Boost Me palette. Whichever palette you choose, you'll get high quality matte and metallic formats with immediate colour release right from the first stroke of your 2-in-1 Eye Contour Brush. In alternative, choose Gaze Defining Eyeshadow Duo to enhance your eyes with a single product for a sophisticated look. Ultra soft and blendable silky texture, each shadow is enriched with energising matcha green tea extract and sunflower seed oil. Carry it with you and decide your favourite shade with matte and pearly finishes all in one.
Create an impactful liner look by choosing Waterproof Eyeliner Duo, a 2-in-1 liner with coffee extract. Use the marker tip for precision and definition, marking your eyes with a flick of rich, matte colour. Groom your brows with panthenol-enriched Caring Eyebrow Duo, a 2-in-1 product with a caring mascara brush at one end and a coloured pencil at the other, designed to fill.
Finish your eye look with Length & Volume Effect Mascara, KIKO MILANO's new long-lasting mascara in a premium glass flaconette. Containing argan, goji and sunflower seed oil, it's your new go-to hero for up to 12 hours of effortlessly defined lashes, delivering volumising and lengthening effects that will bring your look alive.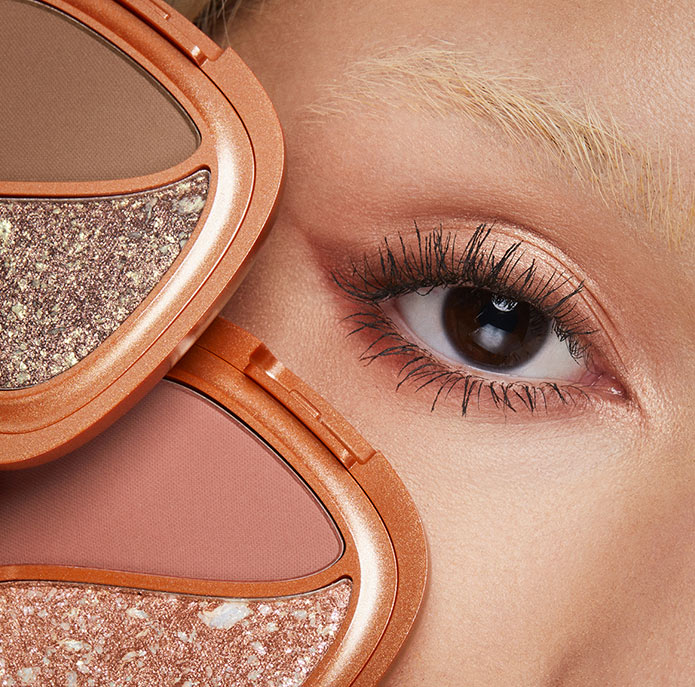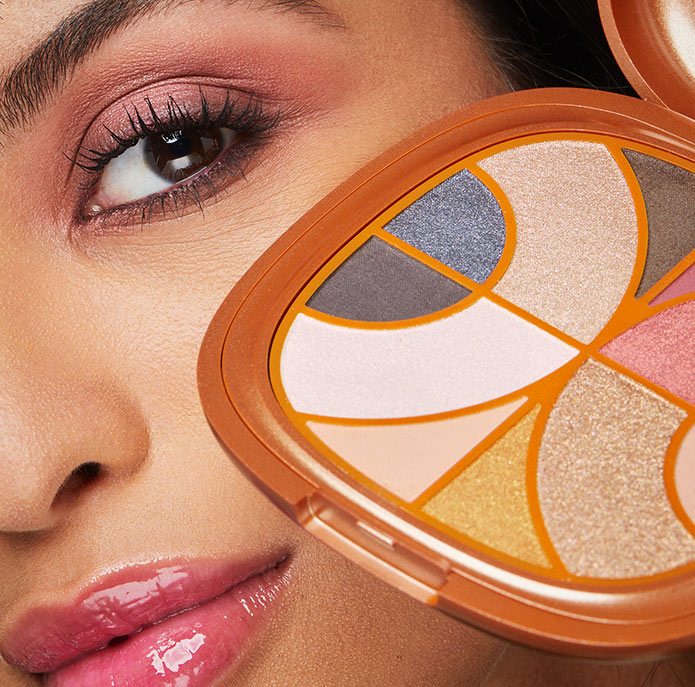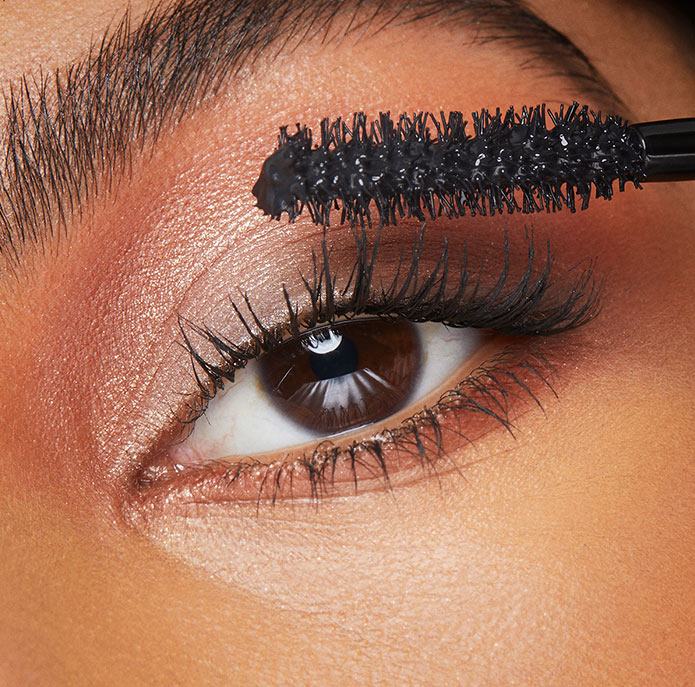 Lips
If you're looking to finish your beauty look with a bold lip boost, line your lips with Precision Boost Lip Liner, enriched with coffee seed oil and delivering long-lasting, high precision, water resistance texture . Next, match the colour you chose with the same shade of Definition Boost Lipstick, containing coffee extract, sunflower seed oil and jojoba esters. The lipstick's emollient properties and soft vanilla and orange aroma will awaken your senses and give you an uplift.
Alternatively, for a different mood boost, use Pen Lipstick & 3D Lip Primer, an innovative double concept product with a 3D primer at one end and vibrant colour at the other. Use the primer end to create a 3D effect base, then use the nourishing pen lipstick end to add depth with soft, sheer, creamy coverage. Enriched with mint oil, sunflower oil, caffeine, algae extract, vitamin E, tucuma butter and vegetable waxes, it's packed full of quality ingredients, and its peppermint aroma brings a sensory edge.
If you're in need of some nourishment, choose a different pairing designed to make your lips feel thoroughly cared for. Apply Soft Touch Lip & Cheek to your lips for a natural, glowy finish. With chamomile, hyaluronic acid and vitamin E in the ingredients list and a white lotus fragrance, your lips will feel in no time. To add a little more oomph to the look but still keep things feeling serene, finish your look with a slick of lavender scented pH Reagent Lip Gloss, a transparent formula with a hint of pink colour to enhance the natural pigment in your lips. Enriched with chamomile extract and sunflower oil, its emollient properties will ensure it feels comfortable all through the day.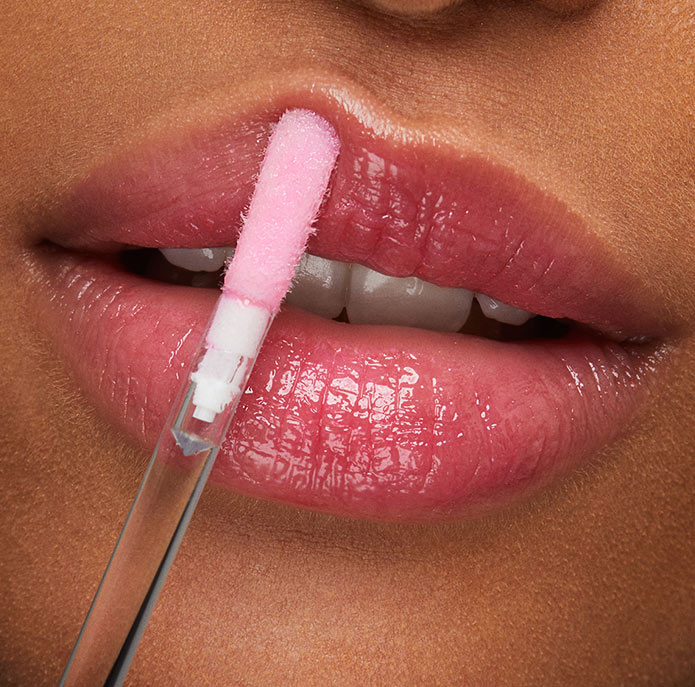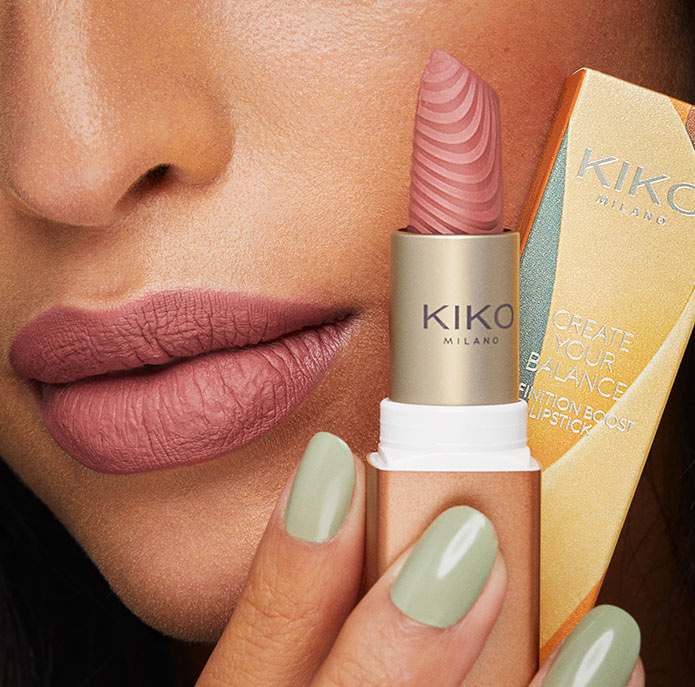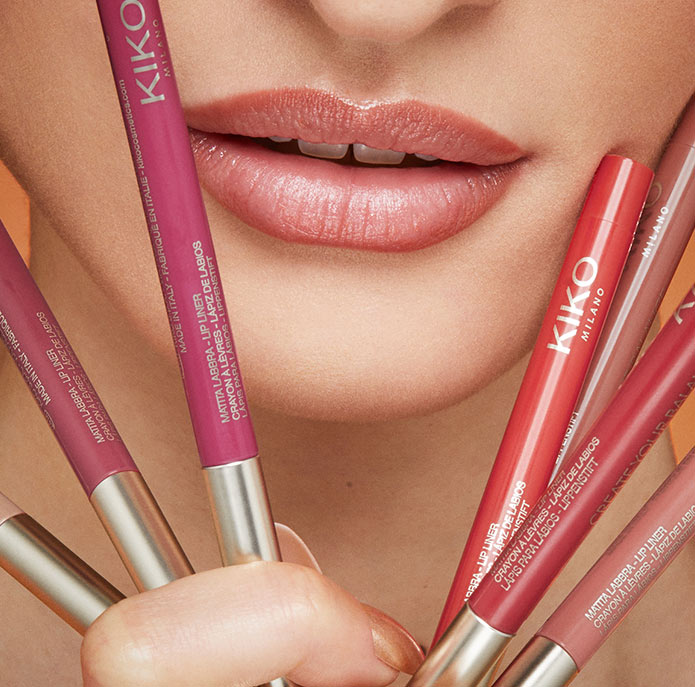 Available via www.kikocosmetics.com and in stores worldwide.