A bath towel tied around the waist: Balenciaga's new skirt
Augustin Bougro - Madame Figaro
16-November-2023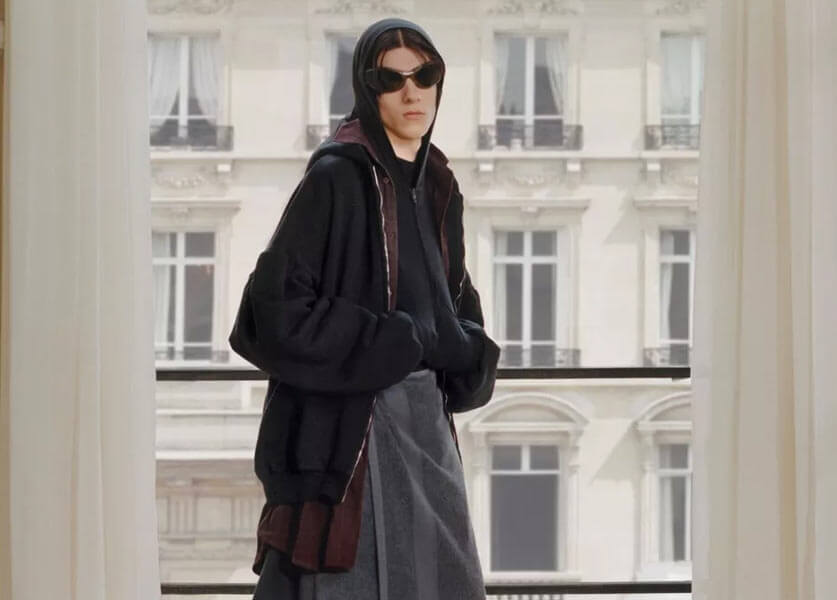 Balenciaga has released a unisex bath towel transformed into a skirt, which is sure to divide opinions online.
Imagine stepping out of the shower, drying off with a terry towel, and then fastening it around your waist. What seems like an ordinary scene is now a fashion trend at Balenciaga. The brand offers a terry towel skirt that gives the impression of just having stepped out of a bath. This unisex piece, envisioned by the artistic director Demna, is made of terry cotton, knee-length, and designed to be fastened like a real bath towel. However, it includes the distinct Balenciaga signature. This model features two buttons at the waist, an adjustable belt with a buckle on the inside, and a tonal Balenciaga logo embroidered on the front. There are several ways to wear it: the brand suggests slipping it over a pair of wide trousers, but it also works as a stand-alone garment for a bare-legged look. The price? 695 euros.
The Sauna Style
On X, the garment is sparking reactions. While one user sees it as the perfect definition of "sauna style," others prefer to make light of it. "My dad wears the same thing at home," writes one user, while another imagines "finally being able to wear their bath towel" outside their house.