VICHY launches UV Protect Daily Care
31-May-2018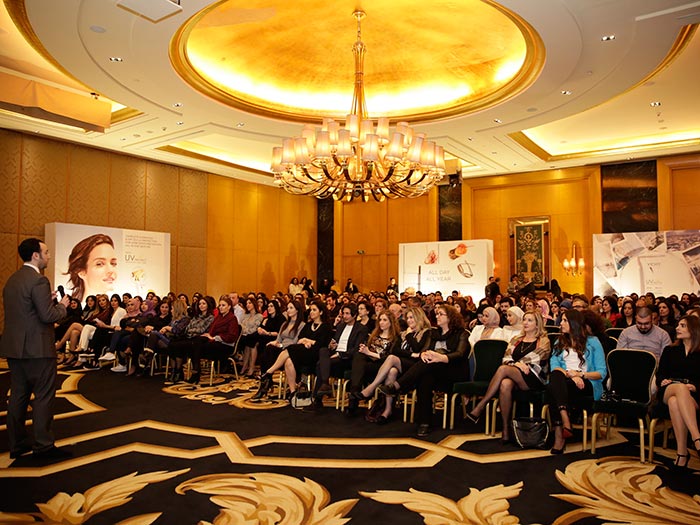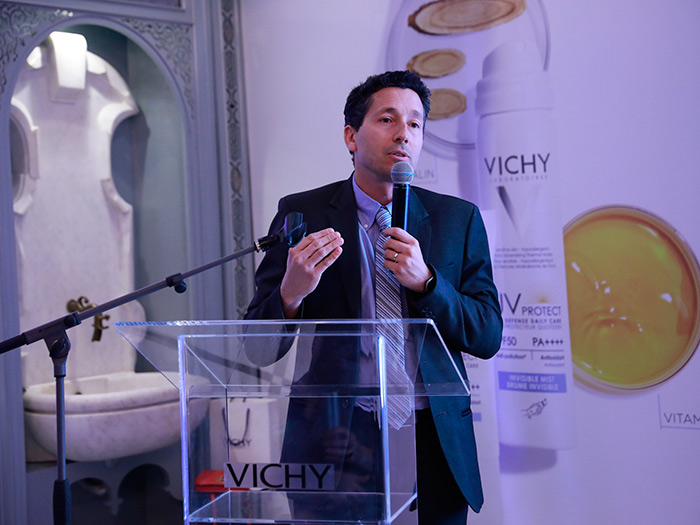 For more than 58 years, Vichy has been accompanying women in their quest for a healthy and resplendent skin. Nowadays, the main things that affect the skin are UV rays and pollution.
To fight against these, Laboratoires Vichy has launched their latest beauty creation in Lebanon, UV protect, in the presence of more than 230 pharmacists and journalists at a ceremony held at the Four Seasons Hotel.
95 dermatologists were also able to discover the new range of treatments during a dinner organized at the Em Sherif restaurant in the presence of Professor Thierry Passeron, who came from France especially for this occasion.
UV Protect Daily Care is the first range of anti-shine and moisturizing care of Vichy which protects against pollution, UV rays and prevents the appearance of brown spots. Its formula contains Baicalin extract, enriched with antioxidants to fight against any type of external aggression. With a protection index (SPF 50) this range of care can be used throughout the year, especially in urban areas where we are exposed to photopollution every day.
Start your day with a skin that's hydrated and well protected against photopollution! You can consult www.vichy-lb.com for more information. #AllDayAllYear!