AQUAZZURA REVEALS A SPECIAL HIGH SUMMER CAPSULE COLLECTION IN COLLABORATION WITH LEBANESE DESIGNER RACIL CHALHOUB.
27-March-2019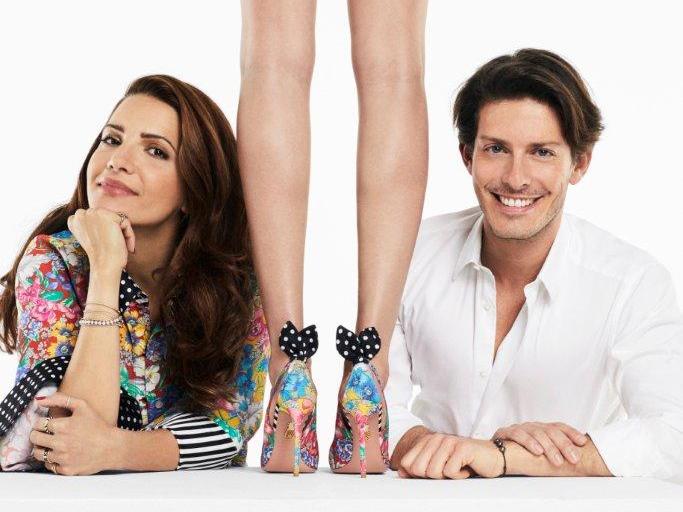 Inspired by the striking female attitude of the 90's, an era they both grew up with, and their obsession with head to toe looks, the designers chose to tell their own story of a summer romance through clothes and shoes, a sort of feminine and modern Dolce Vita dressing for the Instagram era.
The collaboration was conceived on one of many trips which Edgardo and Racil embark on every summer, bringing their worlds together to offer women a fresh take on a perfect summer wardrobe with pieces that can be dressed up or down, worn from beach to party with just the change of a shoe.
Combining elements of stripes, polka dots and a magnificent vintage floral print, they have conceived 7 looks and 5 pairs of shoes which are all meant to be mixed and matched, worn from day to night, making holiday dressing fresh and easy like a summer's day.
"Racil is not only a great designer and very sophisticated woman, she is also a very close friend so working together was great fun. We wanted a collection to show our love for summer and head to toe prints. "
Edgardo Osorio
"Edgardo is a very dear friend of mine and one of the most talented designers I know. This collaboration really reflects the spirit of our friendship. A fresh take on summer dressing, It brings our worlds together and our idea of a perfect wardrobe: fun but chic looks with the shoes to match! Perfect for when you want to leave your Tux jacket at home!"
Racil Chalhoub
The collection will be available exclusively at AQUAZZURA Boutique at Dubai Mall from 25th March onwards and the RTW collection is available at MatchesFashion.com