Ali younes, Hollywood Stars' Choice on the Red Carpet
JLo stunned in his gold fringes bodysuit
Hanane Tabet
18-February-2020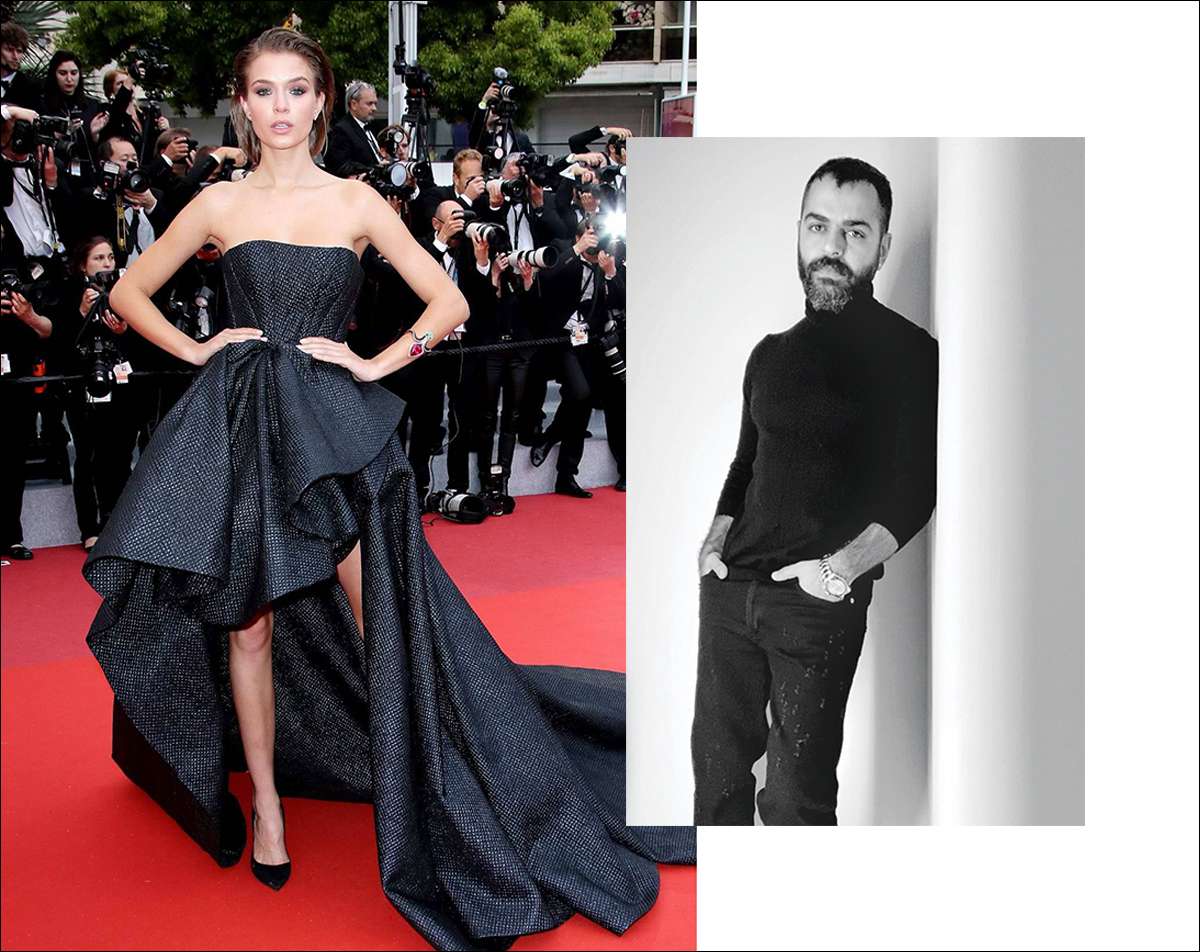 Jennifer Lopez, Eva Longoria, Aishwarya Rai, Isabeli Fontana are among the stars who couldn't resist the charm of Ali Younes' designs, choosing to stand out on Hollywood's red carpet with his dreamy royal gowns. Timeless elegance and glamour are his passion.However, Ali Younes is a Lebanese designer who holds Beirut in his heart wherever he goes.


How did everything start?
I had a passion for fashion since a very young age, thanks to my mom and grandma who were tailors. I was fascinated by the process of turning a piece of fabric into a piece of clothes. Back then, I would collect the remaining fabrics which they no longer wanted, and sew them directly on my dolls. At five years old, I was drawing dress sketches and painting villages. I remember my mom's white dress with its embroidered crystals. I am so lucky to have a mother who supported me to follow my passion and expand my knowledge in fashion design. Eventually, my first showroom was inaugurated in Kuwait in 2006.
Why did you choose Kuwait?
Back in 2005, after the assassination of the Lebanese Prime Minister Rafic Hariri, I decided to leave my country. It was a hard decision to make; leaving my beloved city Beirut. I opened my first boutique in Kuwait City but my workshop remained in the Lebanese capital, as I wanted to make sure that all my creations were executed in Beirut.
Your source of inspiration
Inspiration is everywhere, I find it in art, music, the cities I visit, and from the interesting conversations with people I run into.
Describe Ali Younes' woman
She's a dreamer, sensitive and amazing. A woman who looks for individuality, yet she maintains a level of classiness and a fine dose of glamour. Ali Younes' woman is timeless, she simply moves from a beauty phase to another with elegance.
The new collection's concept
It is an interpretation of the glamourous time of Haute Couture, the fashion's golden age starting from 1947 to the 60s'. For me, it is an iconic time; sculptured silhouettes, corsets and magnificent embroideries.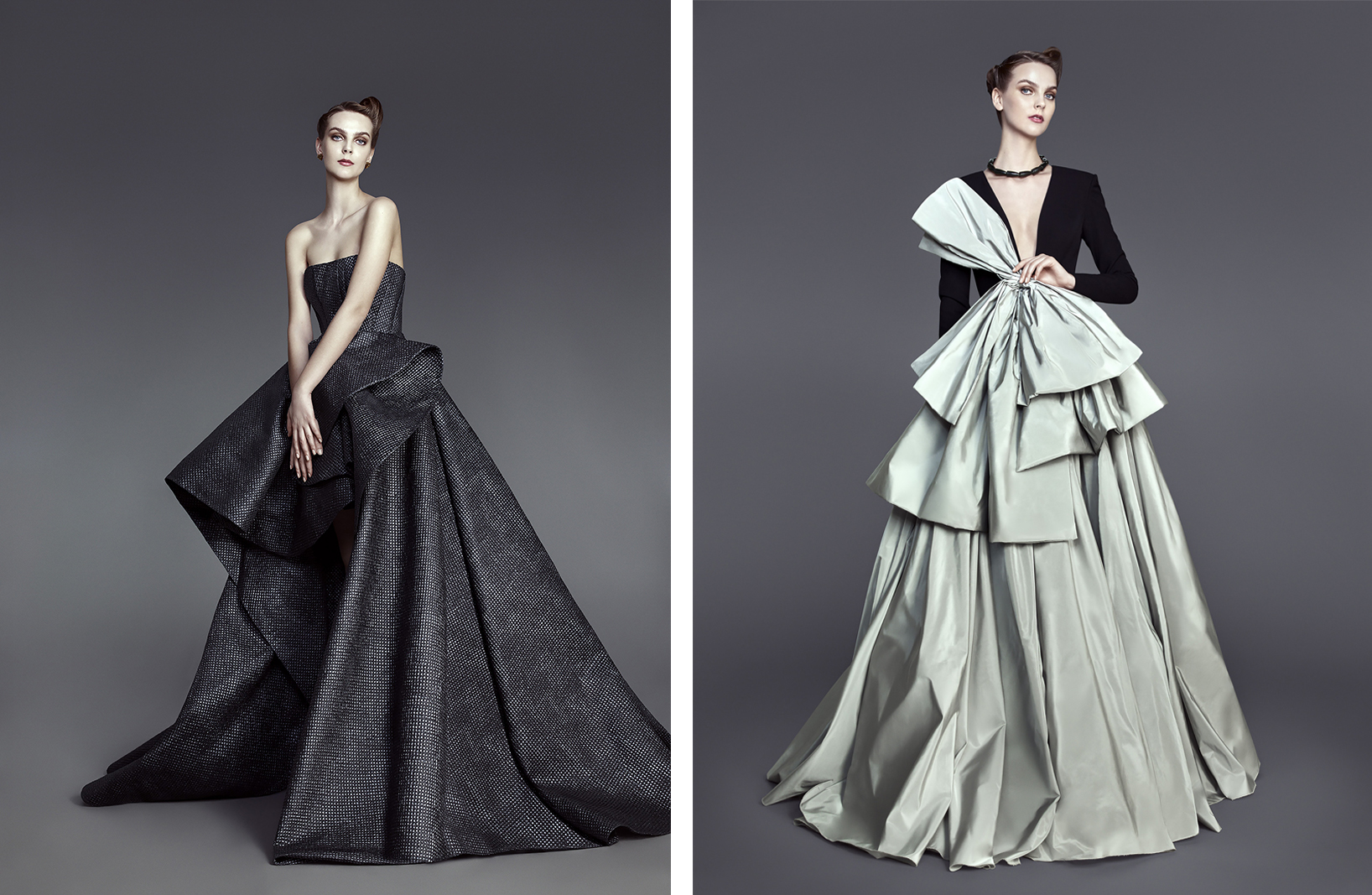 Ali younes' Spring-Summer 2019 collection
Your upcoming projects
There are several projects ahead: photoshoot campaign of my new collection Spring-Summer 2020, Cannes Festival next May,and the launch of my first Ready-to-Wear collections and Bridal collections.