Haifa Hussein Reveals her Twins' Faces for the First Time
Who do they look like?
Hala Fayad
26-May-2020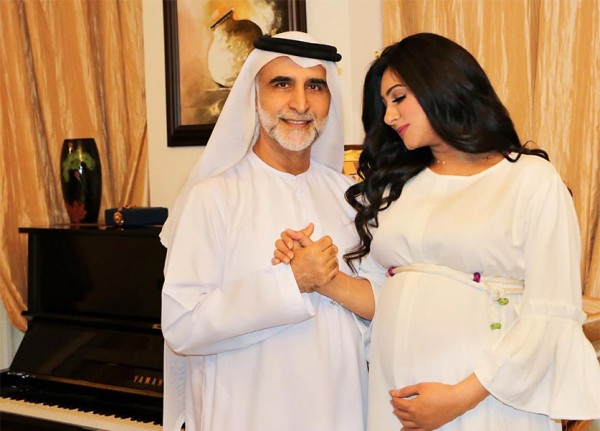 The Bahraini actress Haifa Hussein went viral on social media after publishing the first photos of her twins to wish everyone a happy Eid on her official Instagram account.
Haifa Hussein shared a family picture for Eid El-Fitr, where she was standing next to her husband, Habib Ghuloom, holding their baby twins and revealing their faces for the very first time, announcing their names Sultan and Jawaher. Fans were gushing over the twins' cuteness and playing a guessing game about who looks more like their parents although they are fraternal twins.
Haifa wished everyone a Happy Eid and mentioned her babies' names under hashtags on the post.

Haifa gave birth to the twins last year in November; however, she preferred not to show the twins' faces because they were still too young and confirmed that she would do it when they're a bit older. It seems that Eid El-Fitr was the perfect time for the Bahraini actress to present her babies to her fans.