Princess Beatrice's Bridal look on loan from the Queen
The story behind the vintage dress and crown
Vanessa Haber
20-July-2020

Princess Beatrice, the eldest daughter of Prince Andrew and Sarah Duchess of York, married Edoardo Mapelli Mozzi in a small ceremony and a little bit of the usual royal dazzling at Windsor Palace.
Princess Beatrice's grandmother, Queen Elizabeth II and her husband Prince Philip were among the few who attended the wedding ceremony. As on July 4th, England allowed people to held wedding ceremonies provided that the number of attendees doesn't exceed 30.
The couple had planned to tie the knot in May, but lockdown forced them to postpone the ceremony with fewer attendees in a much simpler ceremony.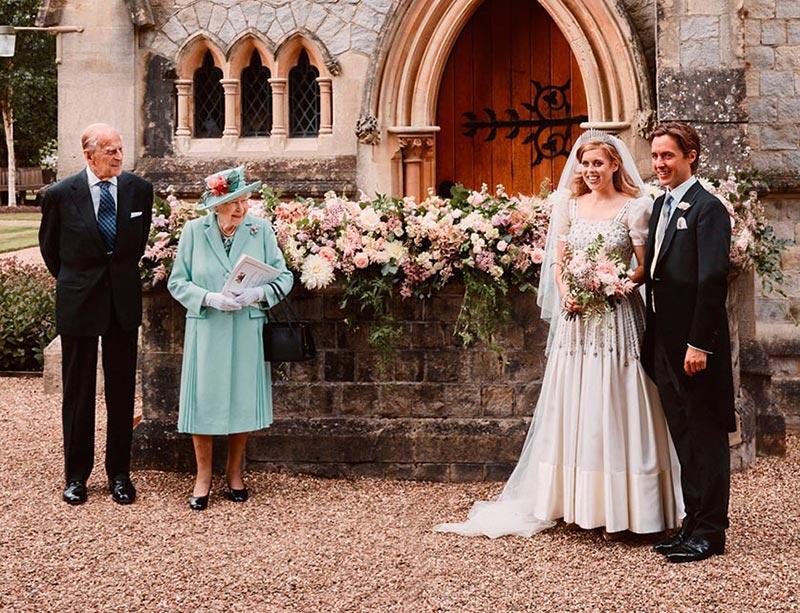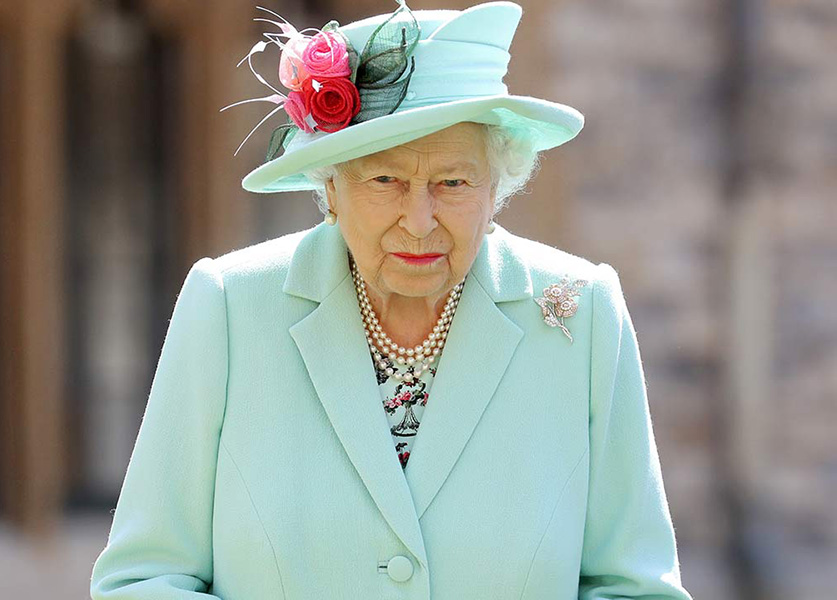 Despite the simplicity of Princess Beatrice's wedding, her wedding dress was no ordinary wedding dress! She wore an ivory taffeta satin dress with diamonds embellishments designed by Norman Hartnell, a dress worn by Queen Elizabeth, who wore it at the "Lawrence of Arabia" premiere and another official dinner in Rome. The Queen also let her granddaughter borrow the crown of Queen Mary to let it shine one again on another royal wedding.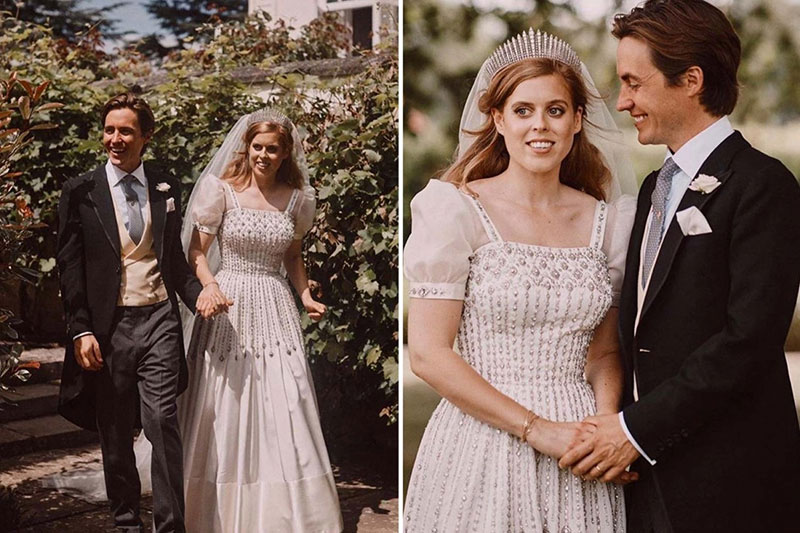 The dress was not exactly the same as the Queen's, in which she showed up in it in the sixties with a larger puffy skirt, as the designer Stewart Parvin made some adjustments to renew the 60s dress, by remarkably adding short sheer puffy sleeves to it.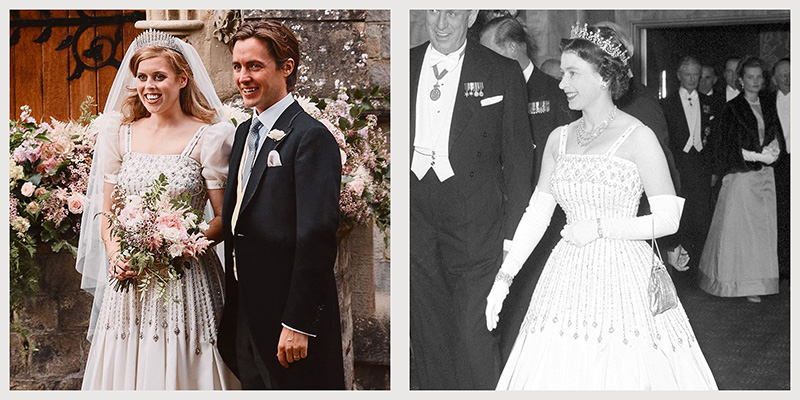 As for the crown, it is one of the most beloved jewelry piece for Queen Elizabeth, who first wore it at her wedding day. The crown was made for Queen Mary in 1919, from a diamond necklace given on her wedding day by Queen Victoria.