4 Of Our Favourite New High Jewelry Collections
Unique Pieces with exceptional stones
Hanane Tabet
21-July-2020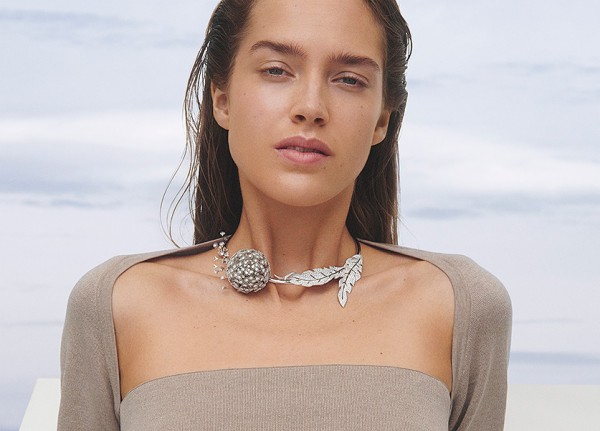 July is the month of Haute Couture and jewelry, and just like couture, the haute joaillerie collections were released digitally. This does not mean that they did not make us dream; the high jewelry brands have managed, during these rough times, to imagine and create dazzling and exquisite pieces, with distinctive designs and exceptional gems. What are the latest jewelry releases we're loving this month?
Contemplation by Boucheron
With her new High Jewelry collection, Claire Choisne, Creative Director of MaisonBoucheron, aimed to seize the intangible by revealing the fleeting beauty of the natural world. Comprising sixty-seven pieces, Contemplation represents the most personal and intimate collection of High Jewelry ever created by Claire Choisne. The codes of Boucheron are interpreted with an extremely sensorial approach: pieces seem to quiver with the slightest breath on the skin, fragments of stars are caught in airy matter, a cloud of diamonds swirls on a weightless necklace. The first jeweler to open on Place Vendôme now invites us to reconnect with our senses in order to appreciate what is most precious: the present moment.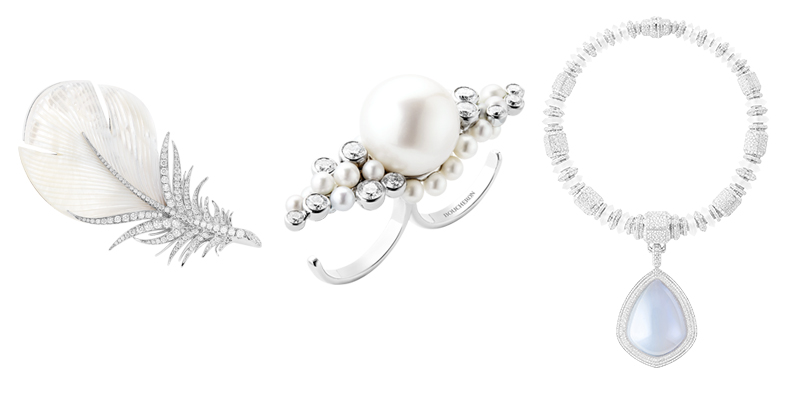 Contemplation collection
Perspectives de Chaumet by Chaumet
Following the Trésorsd´Ailleurs rings, unveiled in early 2020 in conjunction with the reopening of 12 Vendôme on the Maison's 240th anniversary, today Perspectives de Chaumet extends this precious idea of architecture, in six aesthetics ; Skyline, Lux, Lacis, Ondulation, Mirage and Labyrinth. Six parures, like intersecting vintage points on high jewellery, a profusion of Chaumet perspectives, a subtle balance between heritage and modernity, between classicism, dazzling creativity and continuous innovation, between grace and character, forging the implicit image of what Chaumet is today.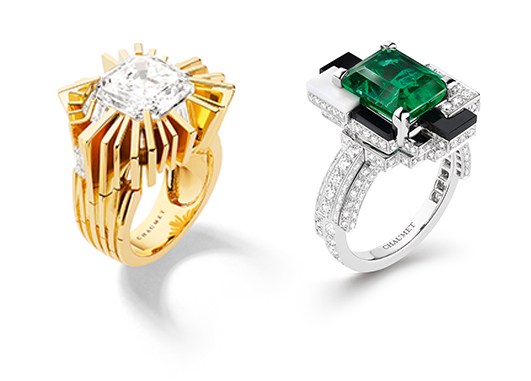 Perspectives de Chaumet
Mimirose by Dior
Emphasizing its timeless elegance, the Mimirose collection unveils a ring, bracelet, necklace and earrings studded with diamonds, in a new version of white gold. Miniature and sensual, similar to intimate secrets, these symbols of faithful luck remain close to us and gently embrace the skin, similar to perforated lace fabrics.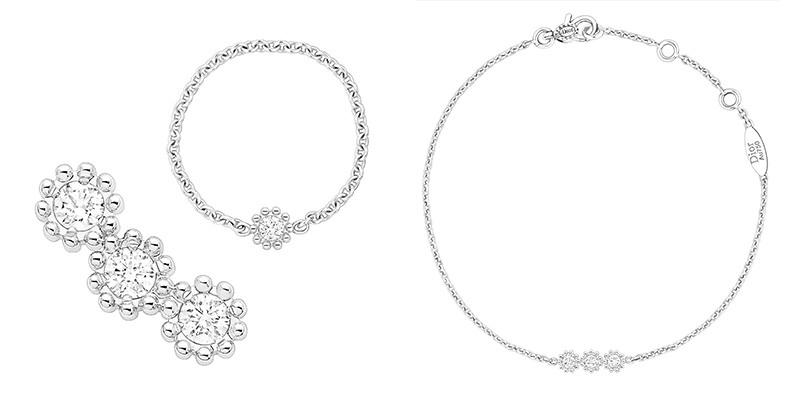 Mimirose
Voltige by Messika
A dizzying collection, Voltige combines Technical prowess and exceptional stones for a breathtaking result. Exploring space as if walking on an invisible tightrope, Valerie Messika elevates High Jewellery to new heights, whereby the artisan becomes the artist. Movement, balance and imbalance, symmetry and asymmetry, these are the keywords of this collection; a collection that has no other purpose than to see the Queen of Gems on her rightful throne. Taking a step away from extravagance and ornamentation, the designer has opted to lighten High Jewelry's tone. With 'Voltige' she has created with unexpected earring/ring combinations. Redefining the genre, diamonds leave their formal dress behind to perform an aerialduet.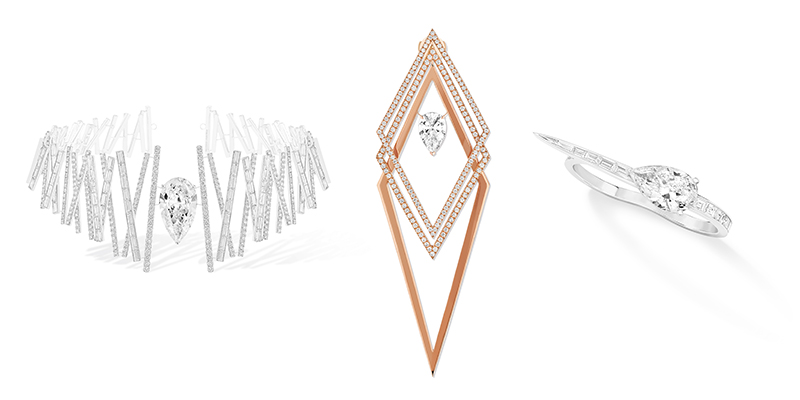 Voltige