Melania Trump Welcomes Christmas Tree In Style
Christina Jaber
24-November-2020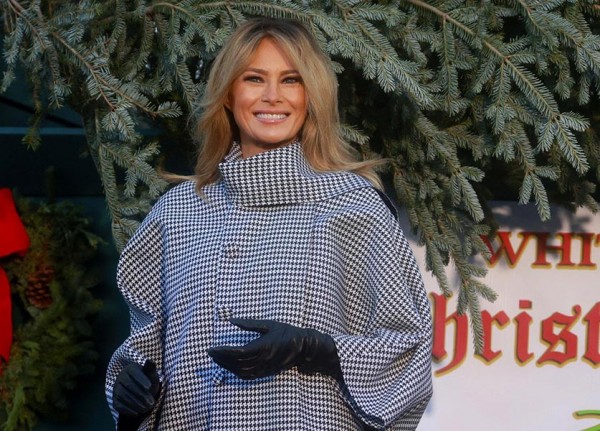 While the Bidens still have not taken over the White House yet, The First Lady Of The United States, Melania Trump seems to be so excited for one last Christmas at the White House, before we start seeing Jill Biden around.
On Monday afternoon, she welcomed the 2020 White House Christmas tree in a brief event. The 5.49 meters-tall-tree will sit in the Blue Room of the White House as the center of the holiday decorations and its height is specifically chosen to fit that room.
The tree is nice, the festive ambiance is also a thing, and the decoration will definitely be amazing, but that's not what caught our attention the most. It's, as usual, Melania's winter outfit that we stopped a bit for.
Let's get real, Flotus always gets her way into a chic and elegant look, although she's most criticized for her love for luxurious brands. After she chose a Gucci design for elections day, it's time for a Balenciaga vibe. She opted for a chic and oversized Balenciaga checkered coat in black and white, from the house's Spring 2018 collection. She teamed the elegant garment with a pair of Alaia Elastic Side Suede Knee Boots in Black, delivering a classic look and showing off her blond hair.
While she chose a long black and red coat from Michael Kors in 2018, and another long brocade coat in florals from Dolce and Gabbana and Christian Louboutin boots in 2019, the first lady chose to share some of the memories from welcoming the tree the past years on Instagram.