Spicy Egg and potato
Samar Maatouk
2-December-2020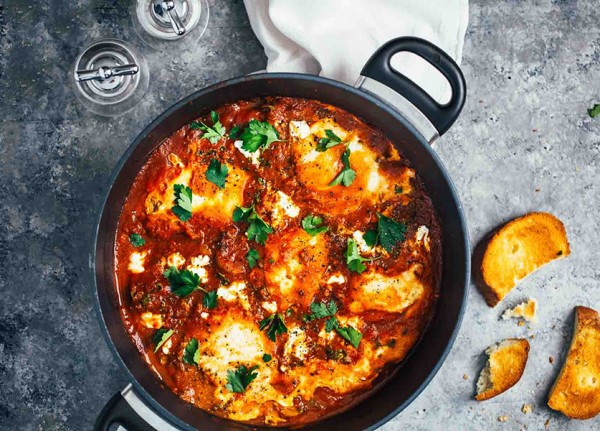 Ingredients
2 tablespoons of olive oil
1 onion, chopped
3 cloves of garlic
3 tablespoons of hot pepper
Salt and pepper to taste
1/2 cup of vegetable stock
1 can of chopped tomatoes
1 cup of potato, cut into small cubes
2 cups of kale leaves
6 eggs
100 g goat cheese
How to prepare
In a pot over the fire, cook the onions in the amount of one tablespoon of oil until golden. Add garlic, pepper, salt, pepper, vegetable broth and tomato. Leave the mixture on the stove for 15 minutes, then mash it in an electric mixer.
In the same pot over the stove, cook the potatoes in the amount of remaining oil with some hot pepper until soft and brown. Add the sauce and leave it on the stove for about 10 minutes.
Add the kale, then the eggs. Cover the bowl and cook for 10 minutes, until eggs are soft.
Add goat cheese and serve hot with toast.