Nude-tone loungewear that can turn into outwear in seconds
Christina Jaber
3-December-2020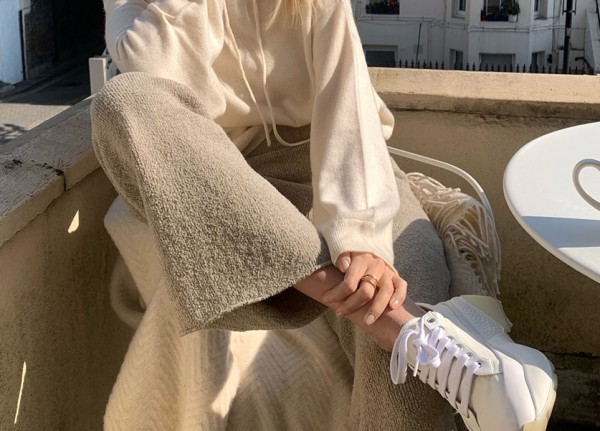 With the dramatic impacts Covid-19 left the world of fashion with, and with the majority of us either working from home or spending a long cozy staycation somewhere near, or even going out on causal dinners with all the possible restrictions in the world, loungewear has been the ultimate choice to many, celebrities included.
We've always loved stylish and cozy loungewear, especially nude-tone ones that are timeless and comfy, but not for going out though. However, the new collections, as well as influencers' and celebrities' looks, convinced us with the opposite: You can wear the nude-tone loungewear outside, wither for grocery shopping, for a day at the mall with your girlfriends or even for a work meeting, you just have to play the styling game right.
If you want to turn your beige loungewear into a formal look, you can do it the American influencer and socialsit Olivia Palermo's way or Beyoncé's way. Pair your loose set with a pair of pumps or some high-heel stylish boots, a silk scarf on your shoulders or around your neck, and a small clutch for extra elegance.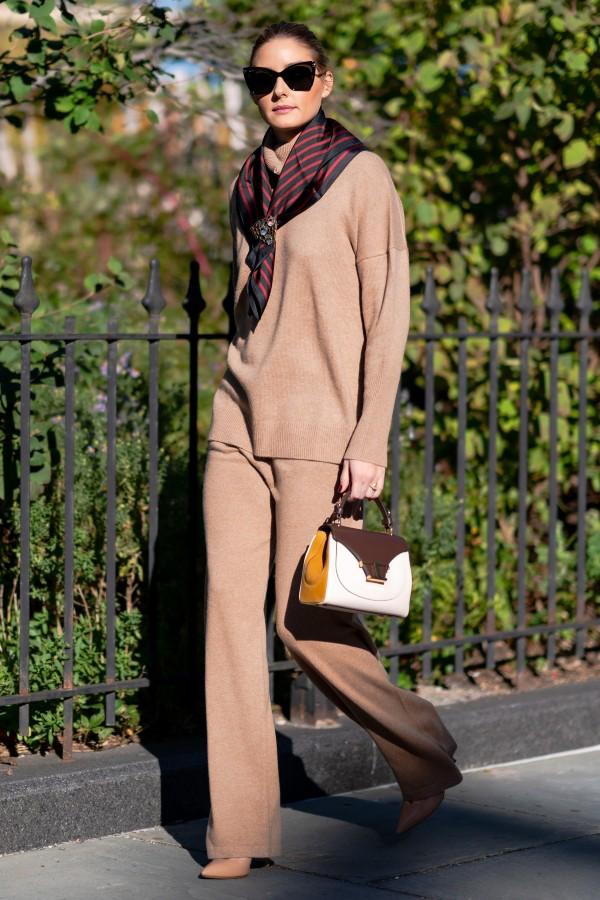 Olivia Palermo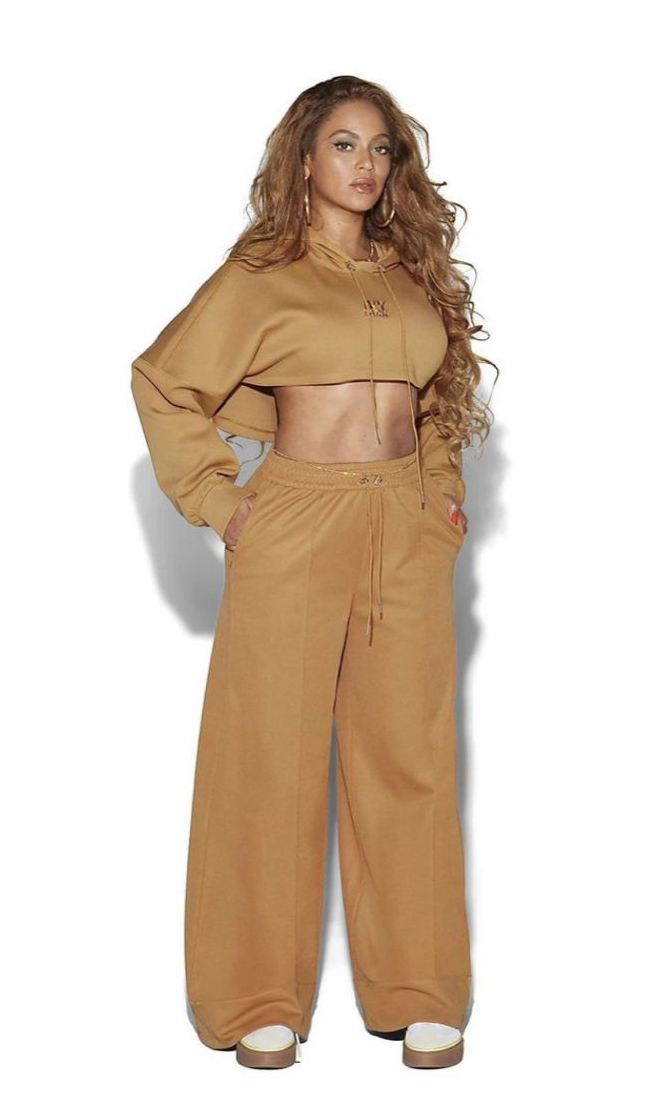 Beyoncé
If you're on the casual day at the mall type of a vibe, you can add combat boots or comfy sneakers and a coat for extra coziness, and you can get inspired by the entrepreneur and influencer Pernille Teisbaek's styling.
Jennifer Lopez, who is known for nailing the loungewear turned outwear art, styled her beige set with white Nike sneakers, an Hermès Birkin bag and Fendi sunglasses in a sporty and comfy look.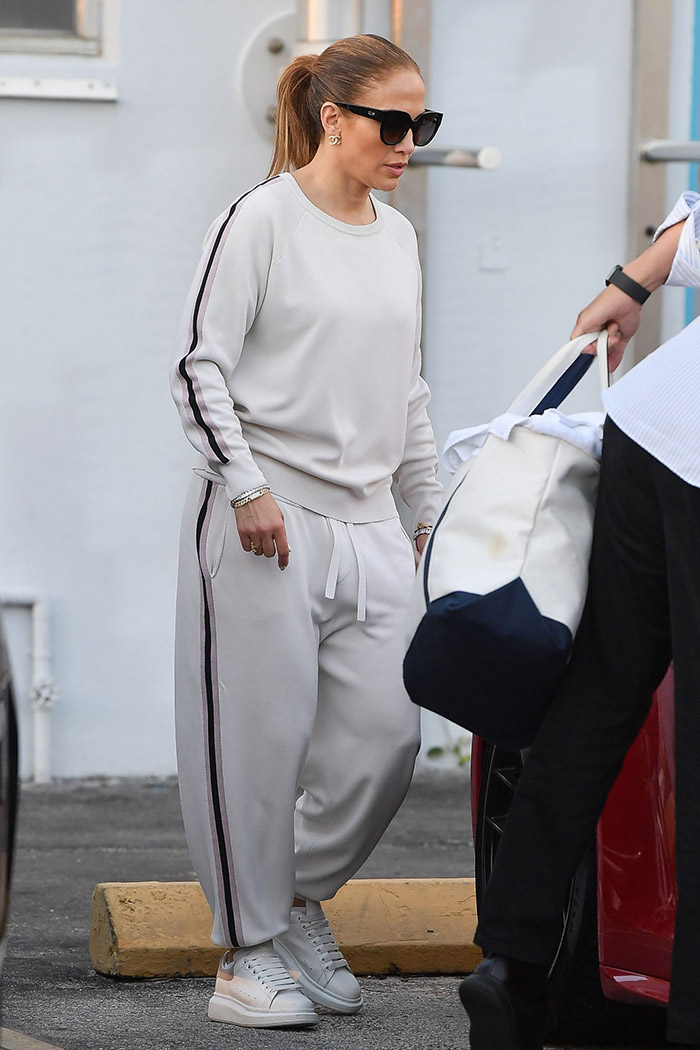 JLo
Keep scrolling for more of your favorite celebrities taking the loungewear outside.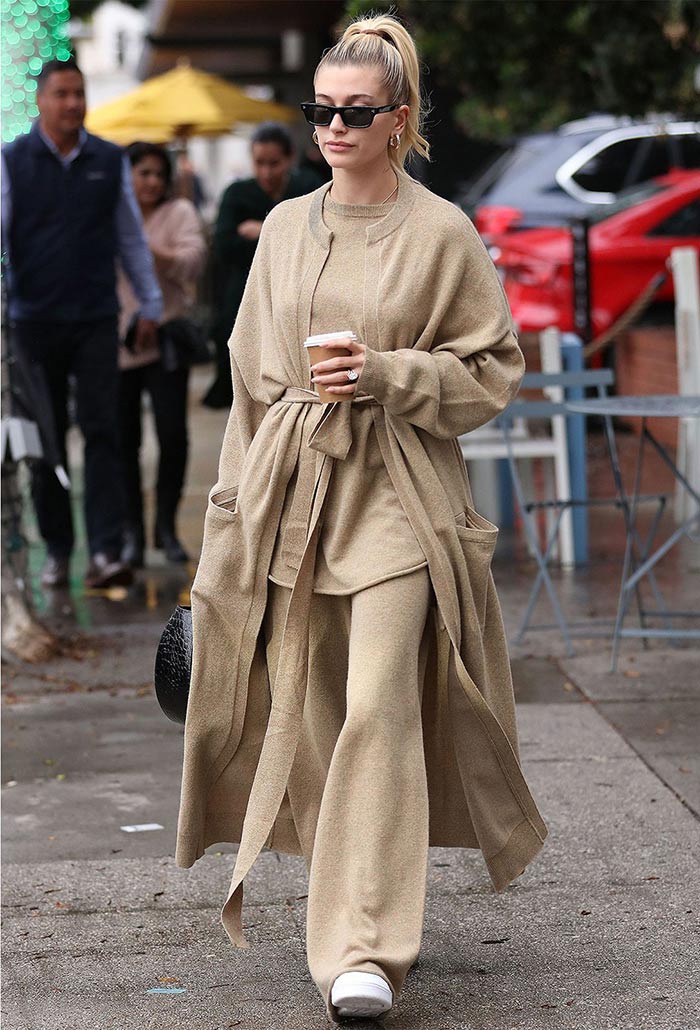 Hailey Bieber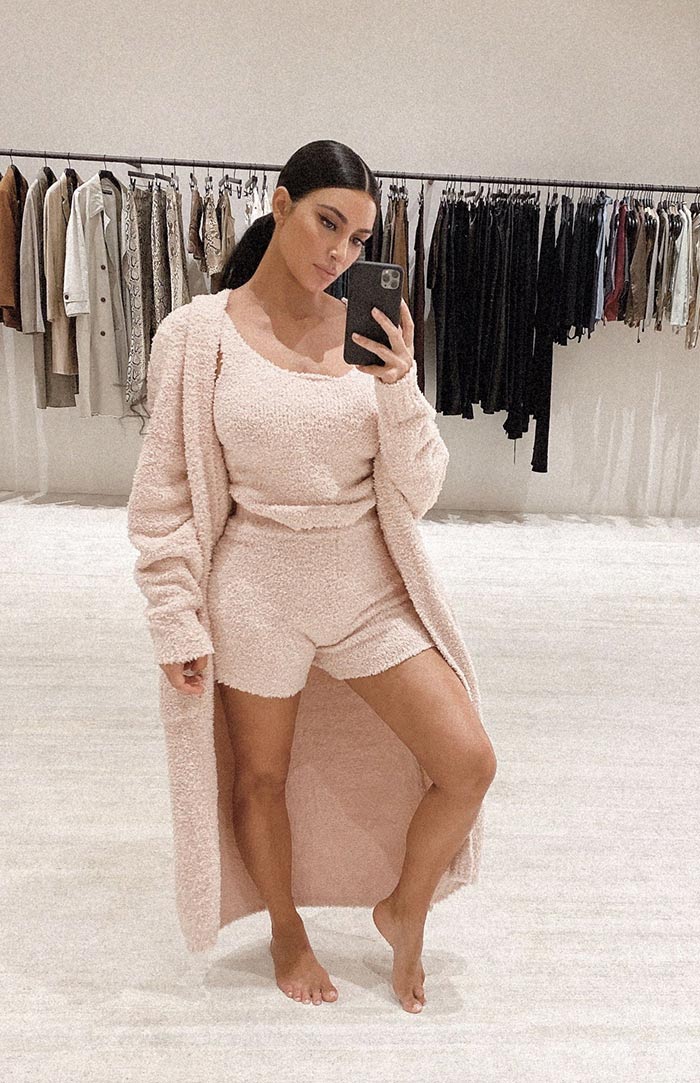 Kim Kardashian West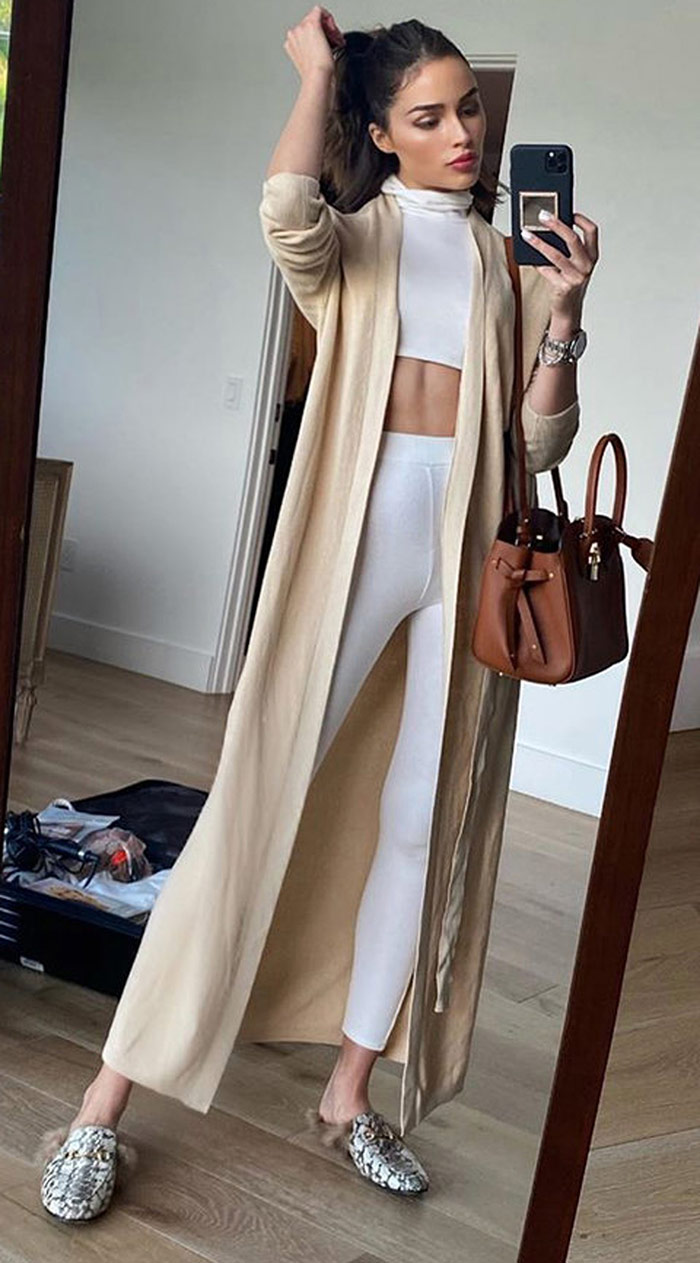 Olivia Culpo
Now that you've got all the inspo you might need, it's time you get your own set and style it your way. Here are the sets we've chosen.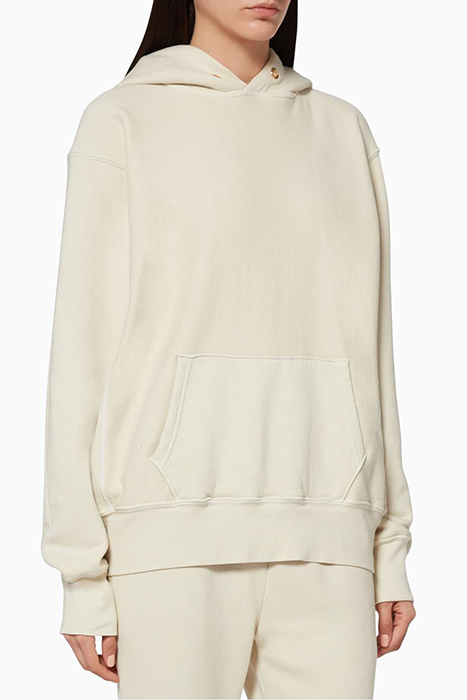 Les Tien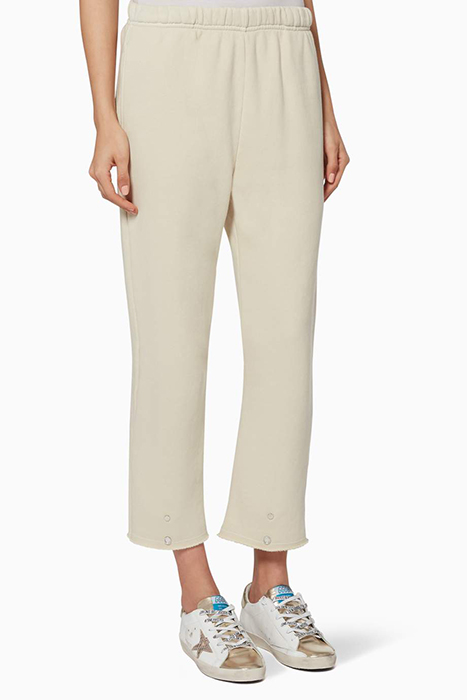 Les Tien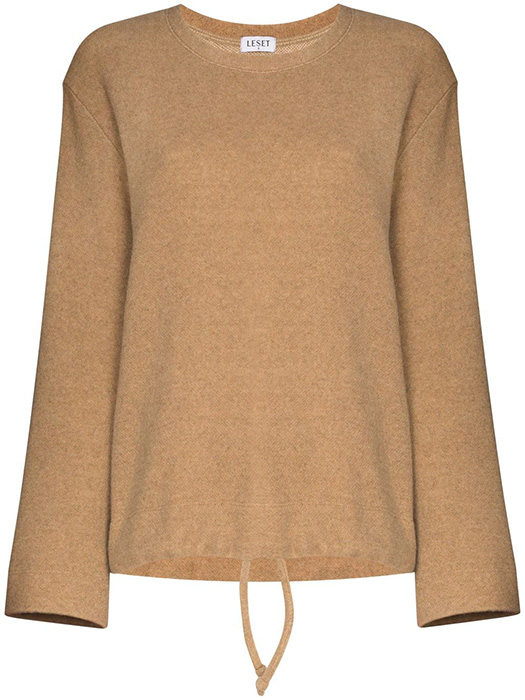 Hem Knitted Sweatshirt - Leset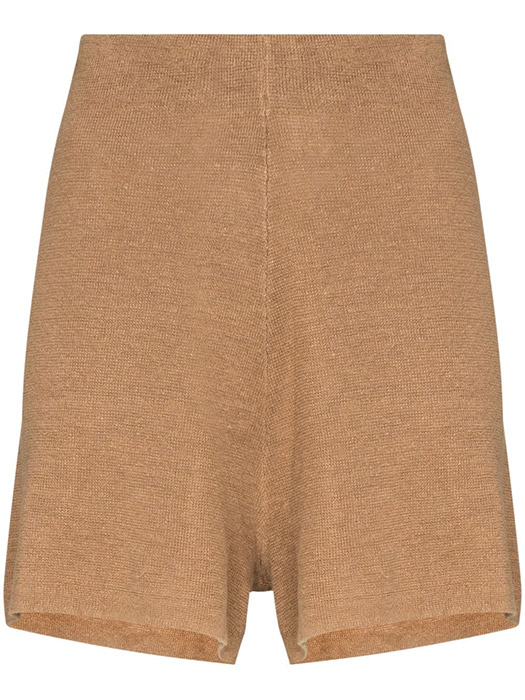 Linen Shorts - St Agni

Charlee Hailey metallic-trimmed cotton-blend pajama set – Morgan Lane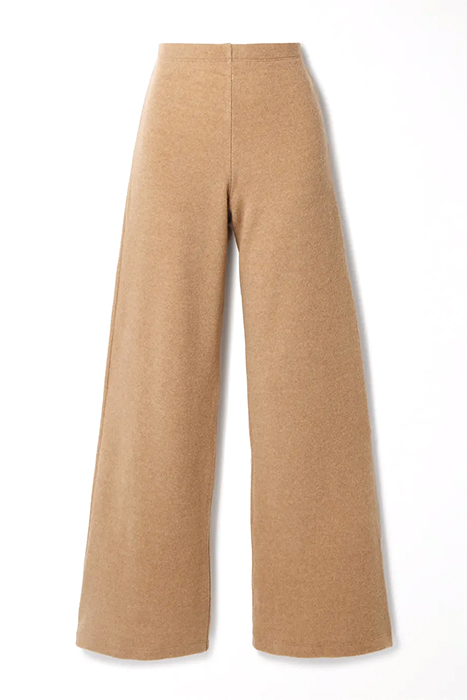 Wool Blend Wide Leg Pants - Leset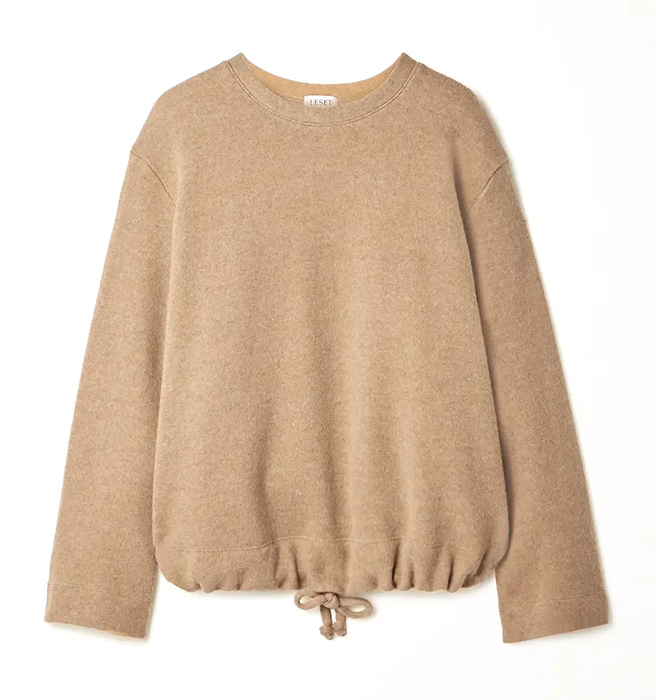 Wool Blend Sweatshirt - Leset