The Orzo Salad
Samar Maatouk
7-January-2021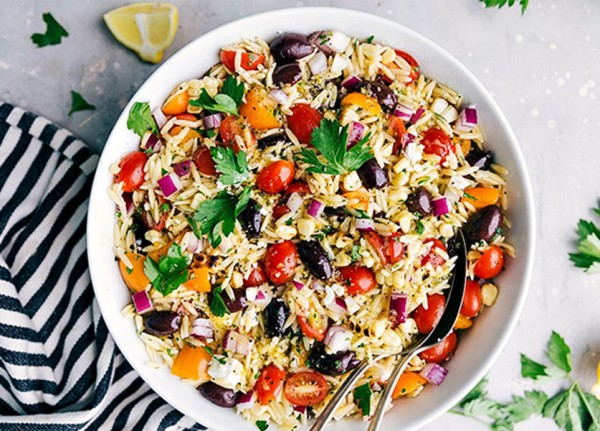 Ingredients
350g boiled orzo pasta
1 and a half cups cherry tomatoes, cut in half
1 and a half cup of yellow grapes, cut in half
4/3 cup of olives, cut in half
1 medium onion, chopped
3 tablespoons of chopped parsley
1 and a half cups of mashed feta cheese
1/2 cup of corn
Salt and pepper to taste
The sauce
2 tablespoons of lemon juice
1/4 cup of olive oil
1/2 teaspoon crushed garlic
1 teaspoon of mustard
1 teaspoon of sugar
How to prepare
To prepare the sauce, mix the ingredients well and put them in the refrigerator until the salad is prepared.
At this time, chop the vegetables, then place the tomatoes, grapes, olives, onions and parsley in a bowl and mix well.
Add feta cheese, corn, salt and pepper and mix the ingredients again.
Pour the sauce over the salad, stir it, then put it in the fridge for 30 minutes before serving.