Everything you need to know before dyeing your hair red
Justine Feutry – Madame Figaro
8-January-2021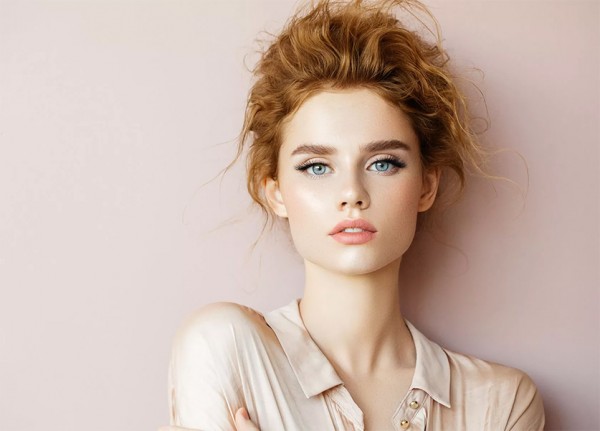 Whether you're channeling your inner Beth Harmon in The Queen's Gambit, or whether you just want a change, the red hair color is becoming more popular, with celebrities like Kylie Jenner or Bella Hadid going red. But before you hop on this latest trend, here's what you need to know.
"In the past, we had requests for copper coloring every two weeks, and even more... But for the last weeks, we have been doing at least one red hair color per day" says the two experts Charly Ménagé and Mégane Saliou of the Parisian salon Chromatic by MC. The reason for this craze? "Autumn and winter are the perfect seasons for this shade, especially to warm up all browns and make them shine, and now more and more customers seem to want a radical change." says Sandy Ory, hairdresser at the Jean-Marc Joubert salon. Professionals are unanimous: people want something new with these complicated times, with the lockdowns and the pandemic. But if the urge is there, you better know what this redhead metamorphosis involves.
1. It needs a big dose of self-confidence
If the copper may seem more accessible than the blond, it still requires a certain assurance. "It's a more complicated option because you really have to own it. But it's also a way of marking one's identity, it completes the look and often our customers feel different when they leave the salon" explains Charly Ménagé. "It's a good option because the copper highlights the skin while a cold blonde hair color will dull it. A red shade brings warmth. But if the client hesitates or is not sure of herself, we will tend to advise her not to go for it". While specifying that a time of adaptation may be necessary to get used to it. "It's a color that gives body and character. A woman who has made this choice blends less into the crowd: we see her passing!" Adds Jean-Marc Joubert's, hair colorist.
2. Blonde or brunette, it suits everyone
Copper is a color that goes well with everyone: it warms up a blonde and it allows brunettes to avoid a too radical transformation. "For me, it's mainly the skin tone that counts. If you have a pale complexion, you can allow yourself all the notions of copper. If you are more tanned, if you have a matte or olive complexion, you will start with a more sustained copper with notes of mahogany to illuminate. On the other hand, we forget the Venetian blond", specifies Sandy Ory, who has been a hair color trainer for several years abroad. From fine to frizzy hair, anyone can dare the change. "The result is very pretty on curly hair. Moreover, few of our clients come out with straight hair and ask for at least a wavy effect" explains Chromatic by MC.
3. The importance of choice and expectations
The other reason that can bring disappointment with red shades? A difference between expectations and the result. There are indeed many shades, ranging from Venetian blond to chestnut coppery, passing through pastel tones such as peach. "We always adapt a copper: it can be redder or more Venetian. The important thing is to know what the customer wants and for that nothing beats a model or an inspiration", insists Mégane Saliou. Same story with the hairdresser Jean-Marc Joubert who sees many women arriving with photos spotted on Instagram. "You just have to be careful between reality and social networks where filters have changed the rendering."
In all cases, the three experts specify that these inspirations are essential as a perfect basis for opening the discussion on expectations, and guiding the client towards the most suitable result. Among the most inspiring celebrities? Experts cite French actress Audrey Fleurot, American star Julianne Moore or the British actress Kelly Reilly. "More mature women are turning to less flamboyant reds, more ashy coppers, a bit like Isabelle Huppert's," adds Sandy Ory.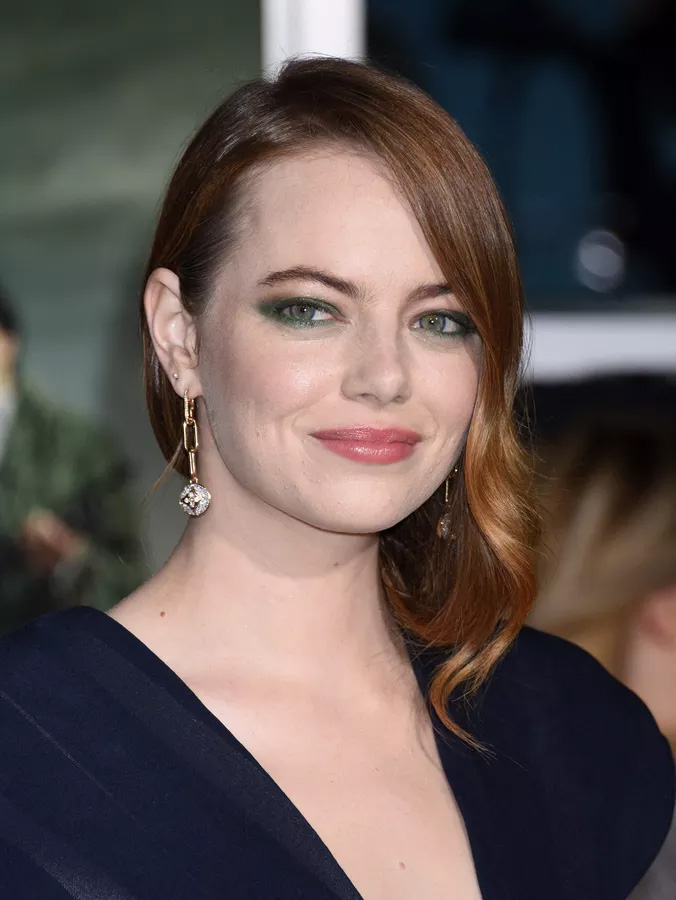 Emma Stone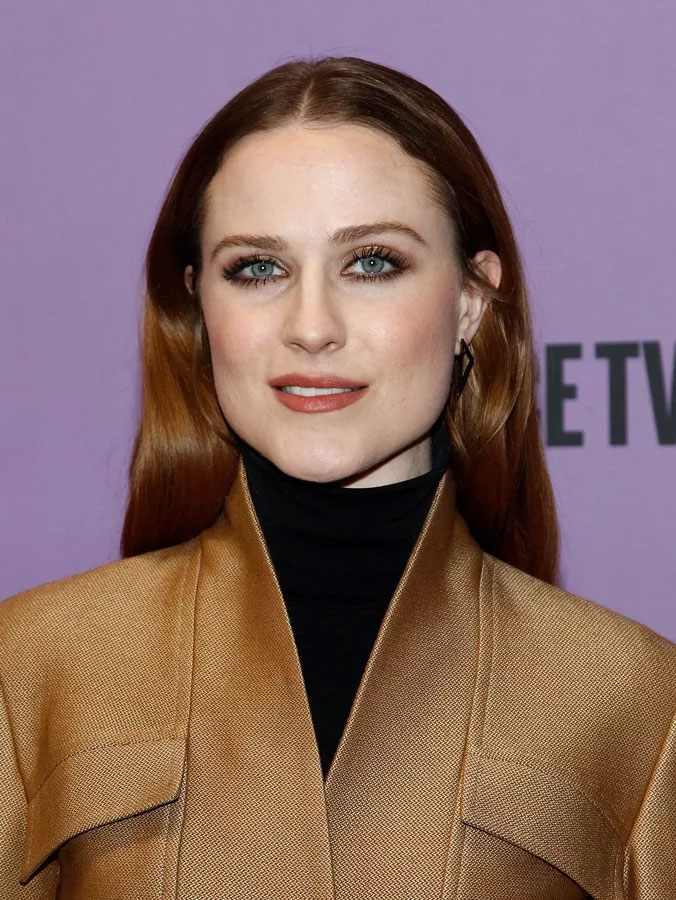 Evan Rachel Wood
4. Faster than blonde
If a blonde metamorphosis can take time and a lot of patience, the copper can be obtained in a few hours because it is a modification of the pigments. No need for intense discoloration, as the salon duo Chromatics by MC reminds us: "But it is important to do a cleansing to lighten the hair and prepare it to receive the pigments. Many hairdressers make the mistake of coloring directly with the risk of having a copper red, too dark. Which will disappoint those who want a really orange result, with a natural look".
If the discoloration can be aggressive in the case of blonde color, the two hairdressers explain that they lighten only two tones. "If the base turns out to be very dark and we want a light copper, we will pre-lighten upstream so that the copper can come out more intensely", adds the colorist at Jean-Marc Joubert salon. "By keeping a dark base, we will obtain a more autumnal shade." For those who already have colored hair, it will also be necessary to clean the old pigments upstream.
5. Don't neglect maintenance
Who says change of color, says change of routine at home. The three experts recommend systematic care at each wash, including a good conditioner that will guarantee shine, and the choice of suitable products. "We will opt for a dedicated range with antioxidant agents. Indeed, the worst enemies of coloring are air and humidity. Dyed hair is more fragile and sensitive, especially in the case of flamboyant tones" warns Sandy Ory. She then recommends using alternately, once a week, a re-pigmenting shampoo with a leave-in treatment or a leave-in mask to allow the pigments to adhere well. While remembering that it is a color in motion, which never displays the same shade over the weeks. At Jean-Marc Joubert as at the Chromatic by MC salon, they offer a tailor-made treatment, made by the colorists and that the client takes home. "Depending on the case, we will add more yellow or red, but we are sure to have the mask totally adapted to the shade", says Mégane Saliou.
What about regrowth? For the colourist and her colleague, "touch-ups for the roots are quite easy because they are less contrasting. This allows an appointment every two to three months ". Sandy Ory moderates a little according to the copper, especially with white hair. "White hair has the advantage of giving a very flamboyant side to the red, but the roots are necessarily seen much more and will require a visit to the salon every 4 to 6 weeks. On the other hand, a blonde who has opted for a Venetian hair will be able to take more time between two coloring appointments."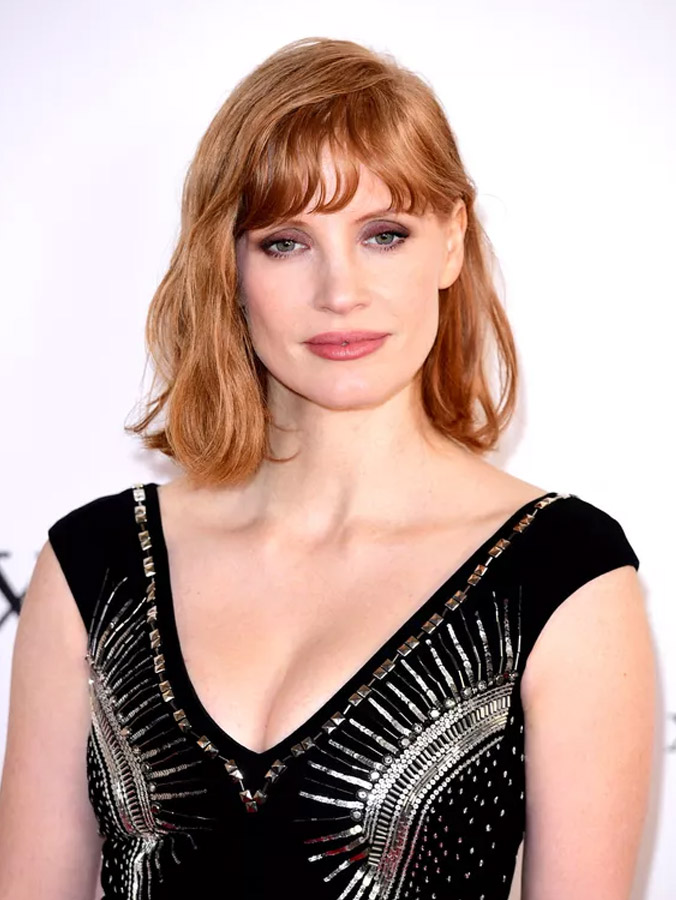 Jessica Chastain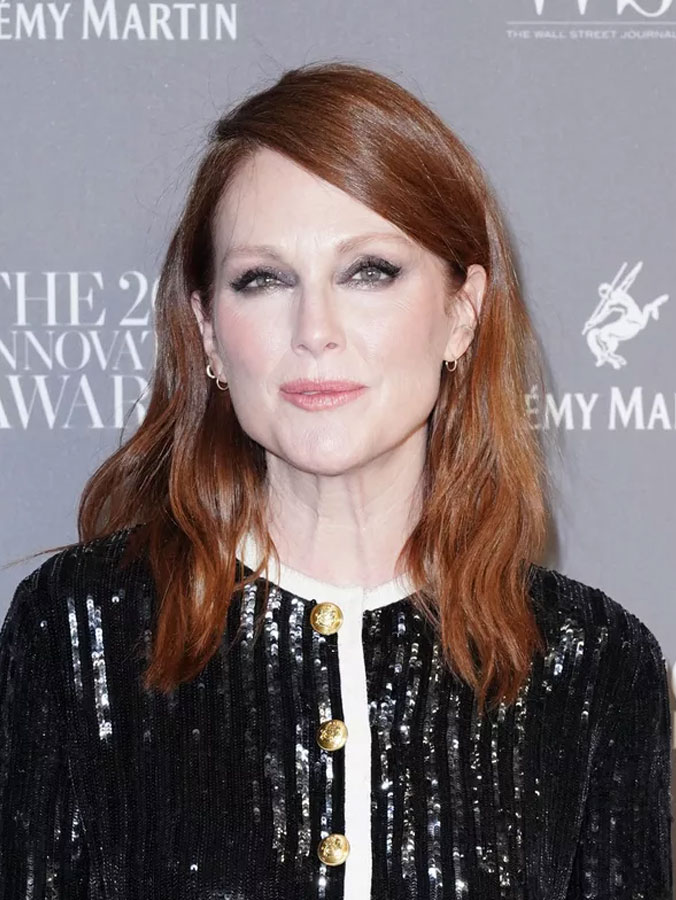 Julianne Moore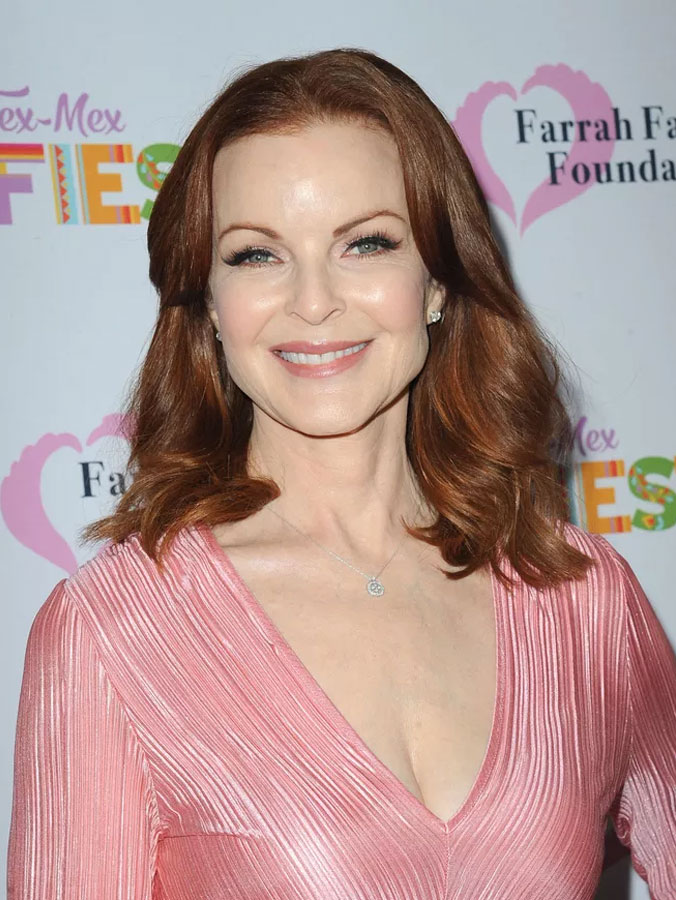 Marcia Cross
6. The alternatives
However, if the choice seems too radical but the desire is there, there are steps to gently approach this transformation. Because the red can also be worked partially: sweeping, but also over the lengths without touching the roots to enhance the natural color. For the duo of colourists, "the copper sweep is perfect for brunettes: it will bring a lot of nuances. While for blondes, we will start with a Venetian blond treatment that lasts for three or four shampoos. " A good way to get an idea of the result before you go for a radical change.