Everything about Dubai's THAT Concept Store experience
Christina Jaber
12-February-2021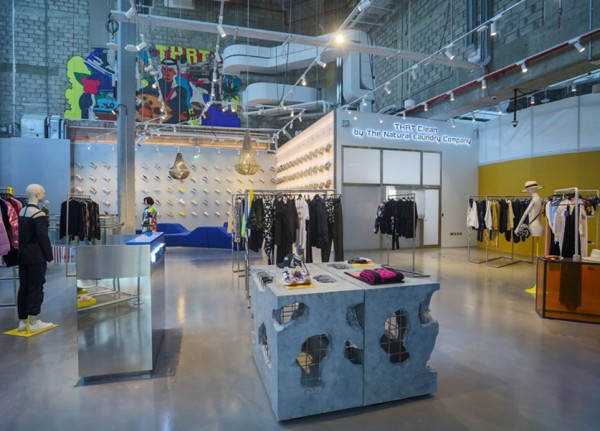 Living in the shopping capital of the world is surely exciting, because you will find everything you really need, literally, every single thing. Dubai, home to the largest shopping mall, is still growing in order to indulge even more its citizens and residents.
Sometimes, strolling through the mall, you might not find exactly what you need or crave, and you start feeling like you want more options. You go back home with a sad face but happy bank account. However, Dubai has a new shopping spot in store for you: THAT Concept Store, the trendiest must-visit place in town.
THAT Concept Store is not just a regular store, it's an experience. You'll find a collage of fashion, beauty, creativity and more because the large store offers a collection of international and regional brands from established and emerging designers. Briefly, it's all about offering you an amazing experience, an individualized journey, and a creative space to be you.
Pampering time
Not only you get to shop the best skincare and beauty products, but you can also benefit from getting pampered after walking through the whole store with your best friend. You'll enjoy some hair services including blowout and haircuts, get some treatments, massages and scrubs, lash extensions and way more.
Workout at BARE Dxb
Dubai's home-grown fitness and community hub, fueled by passion and cult-following is offering you one of a kind experience at THAT Concept Store, so we suggest you don't miss the opportunity to lose some calories with Dubai's elite fitness instructors. Did we mention the Yoga studio and the best mood-lifting music ever?
FOOD
Since No57 Café is opening soon, meanwhile you can hit the "Baqala" for some much-needed snacks, or get a clean natural protein shake at the Protein Shake Bar.