Show Off Your Glow With Benefit Cosmetics' New Palette
A cosmic collection of blush, bronzer, and highlighters.
Christina Jaber
6-May-2021

Well, just when we thought our makeup collections can't get any better, Benefit Cosmetics, known for its award-winning Hoola Bronzer and beloved cheek palettes, launches some new limited edition palettes, and guess what? They include some never seen before exclusive shades. It already looks like a summer full of perfect selfies for me, what about you? The new Fouroscope Palettes are here and each is destined for one of you based on your personality and your favorite makeup looks.
Earth angel, Fire Queen and Air Goddess are the three gems we are about to discover together.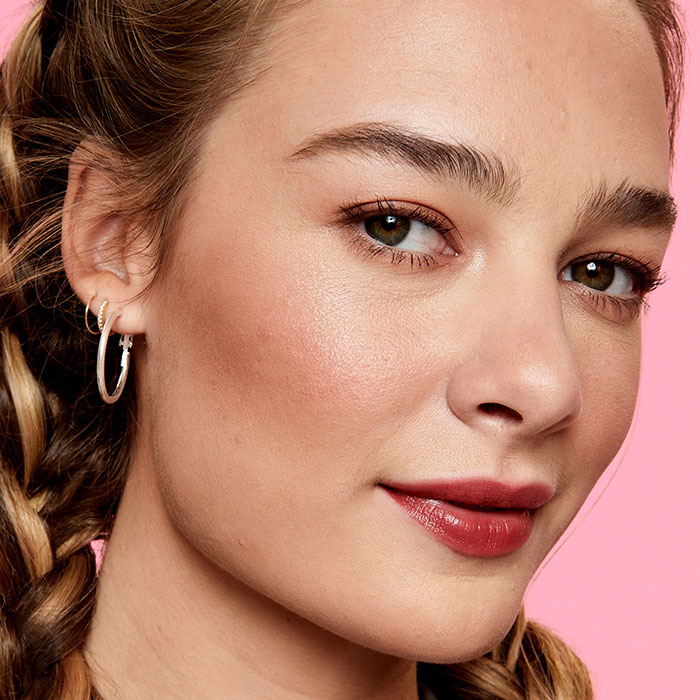 Earth angel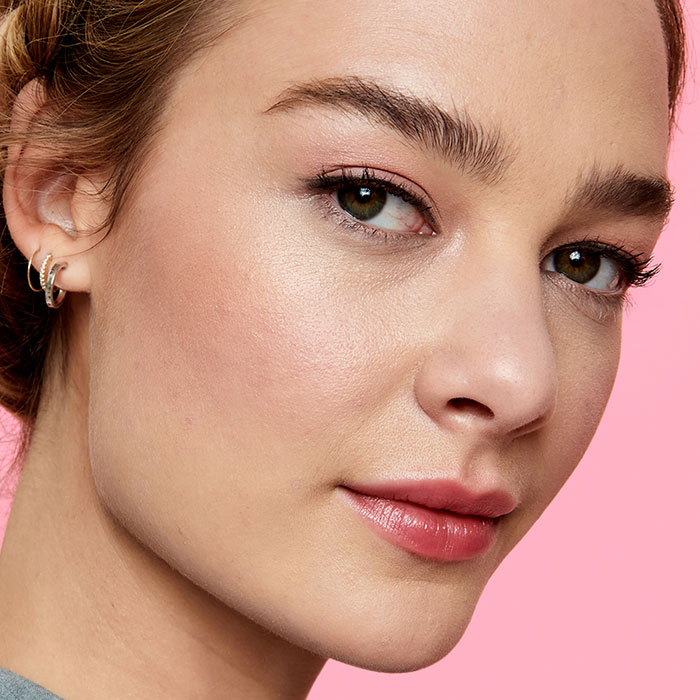 Air Goddess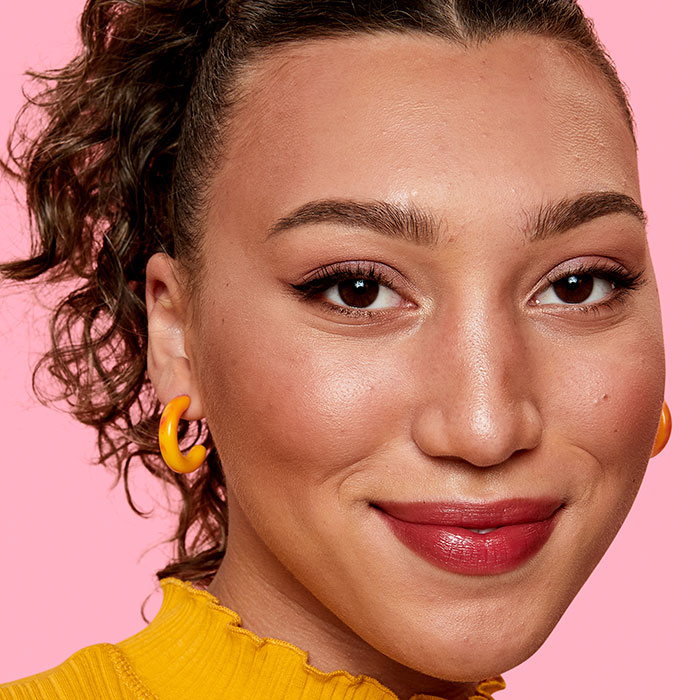 Fire Queen
Each palette contains four different combinations of bronzers, blushes & highlighters,
2 FULL-SIZE and 2 MINIS, to create endless cheek looks that are out of this world! And they are available exclusively at Sephora starting this month.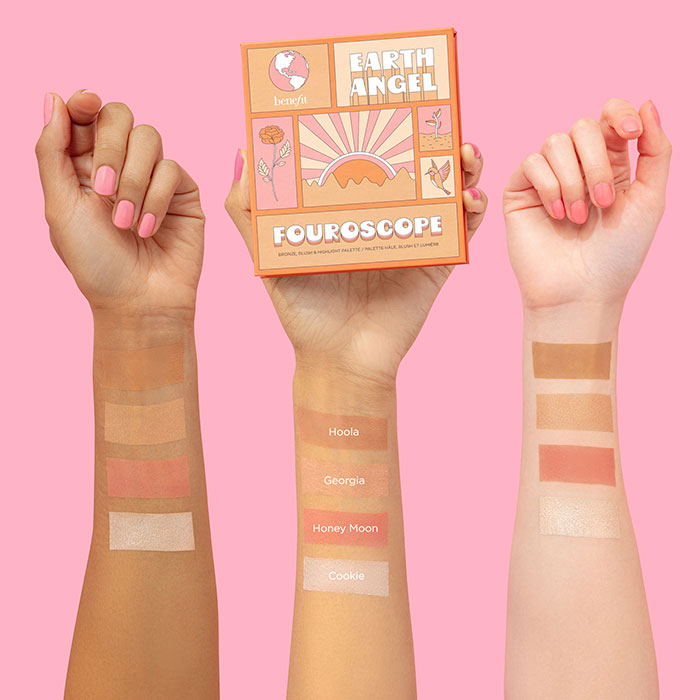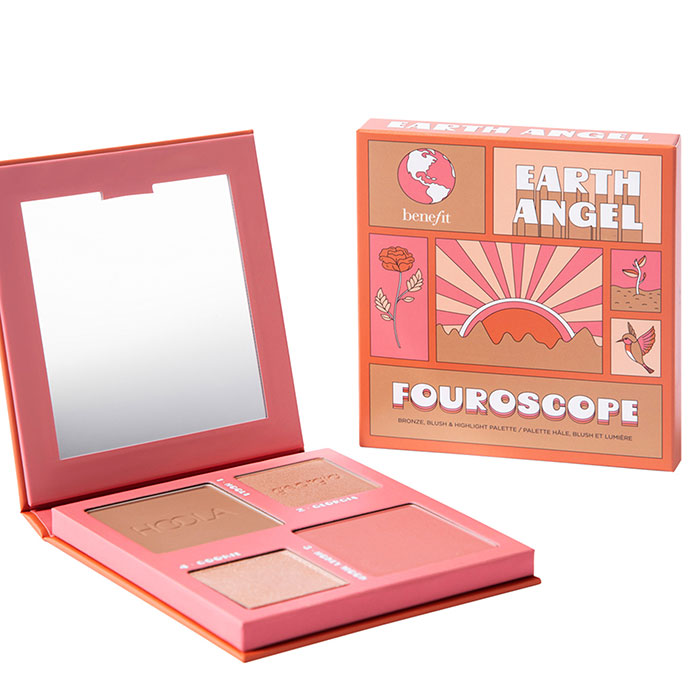 Earth Angel
A Warm Rosy Nude Palette.
If you're a nature lover and you love natural beauty looks, this palette is definitely yours for some warm and glowy looks. It contains The Hoola Matt Bronzer, The Georgia Golden Peach Blush (mini), another blush in susnset pink called The Honey Moon, and the Cookie, a golden pearl super-silky highlighter (mini).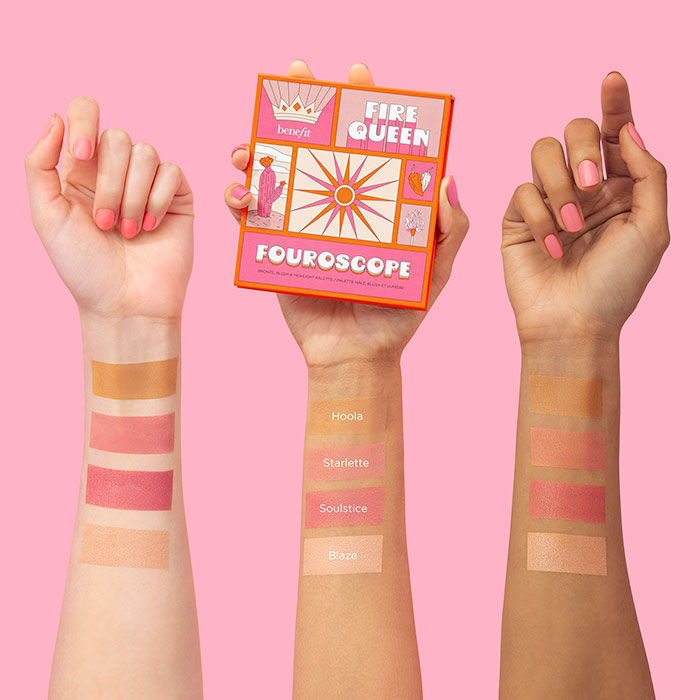 Fire Queen
Deep Berry Bronze Palette
This palette is for the woman who's always dreaming of fiercer things, especially of the bold and glam cheeks. It includes the Hoola iconic matt bronzer, the Starlette (Candy pink blush in mini size), the Soulstice(Berry Blush) and the Blaze (Peach-pink highlighter in mini size).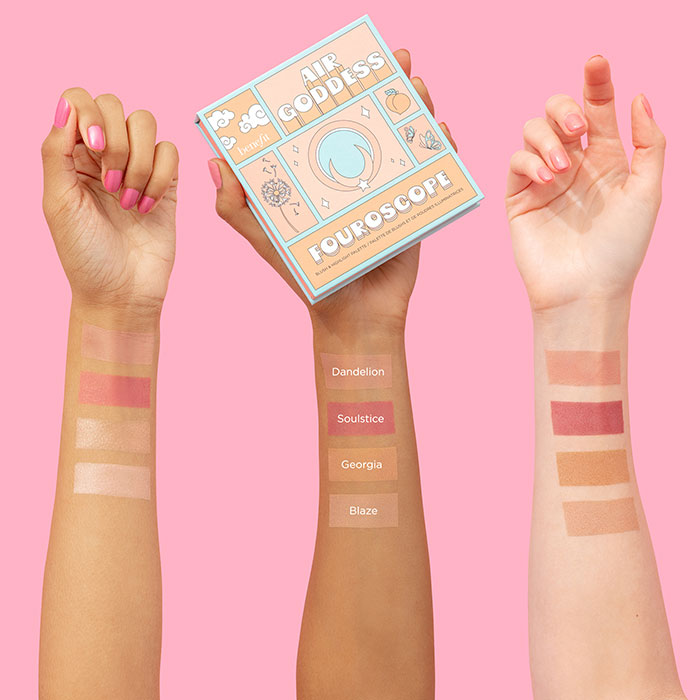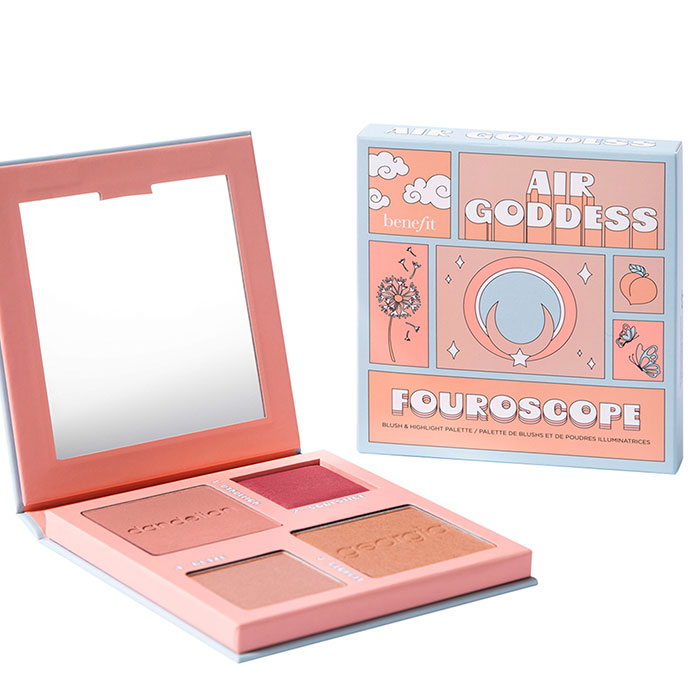 Air Goddess
Soft Peachy Glow Palette
You're destined for sweet cheeks and delicate looks that show off your soft side.
It features Dandelion (Baby-pink brightening face powder), Suolstice (Berry Blush in mini size), Georgia (Golden Peach Blush) and the Blaze (a peach pink highlighter in mini size).