5 Staycation Deals For Eid in the UAE
Christina Jaber
10-May-2021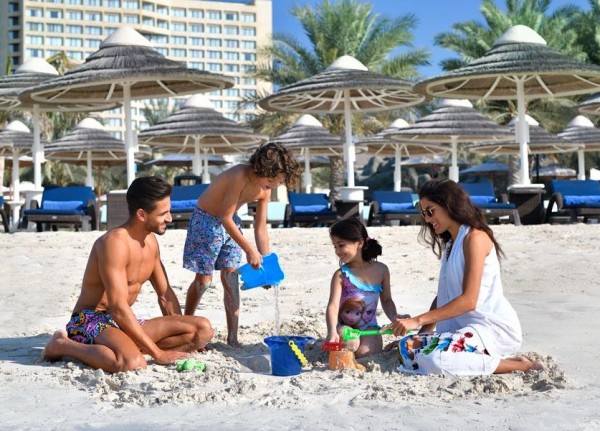 Eid Al Fitr is just around the corner and what's better than a fancy staycation in the UAE for Eid?
Well, with most of the countries still in lockdown and with the ongoing travel restrictions, it's time for a beautiful staycation for the holidays especially with all the perfect deals resorts and hotels are offering for the coming weekend for Eid Al Fitr. If you're wondering about the best ones so far, here's a list that'll make you want the Eid holidays to start right now.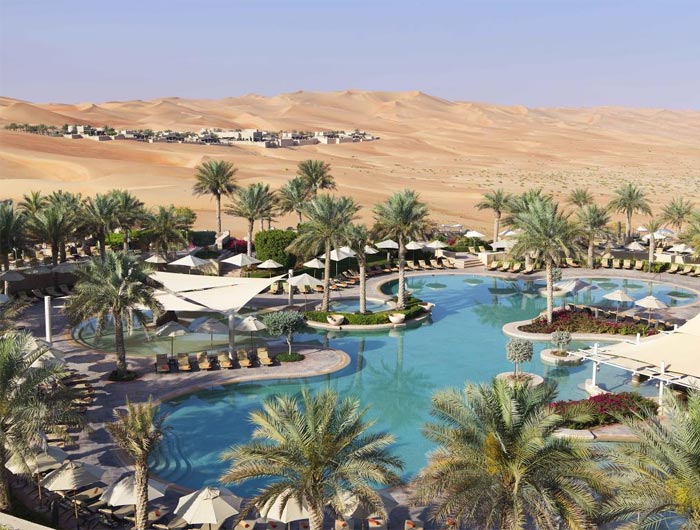 Qasr Al Sarab
You'll really feel like you're in heaven at this resort located in Abu-Dhabi. You can escape to the essence of luxury on Eid weekend and enjoy staycations starting 900 AED per night, with a desert experience like no other. Do not miss out on a chance to explore and relax. To book, visit anantara.com.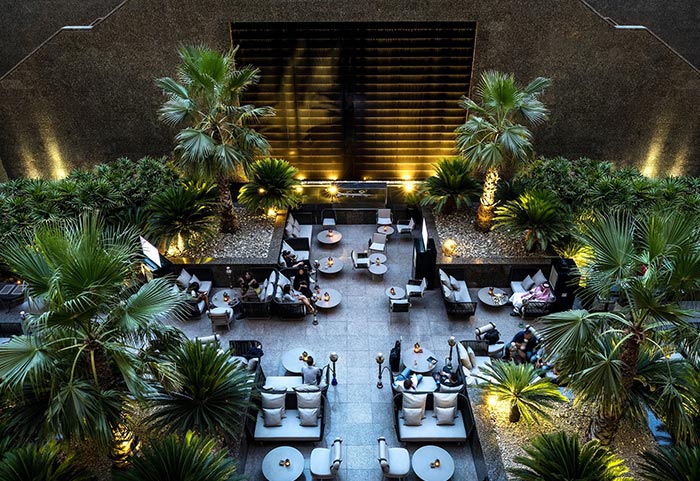 The Ritz Carlton DIFC
The Ritz-Carlton, Dubai International Financial Centre embodies modern luxury. From award winning restaurants to a state-of-the-art gymnasium, an indoor and outdoor pool and proximity to Dubai Mall and Burj Khalifa, The Ritz-Carlton DIFC is the perfect haven for a weekend away. The hotel is offering Luxury overnight accommodations, Breakfast at Le Cirque and Lunch or Dinner at Café Belge with prices starting AED 830 inclusive of taxes and half board.
For reservations, email [email protected], or call +971 4 372 2628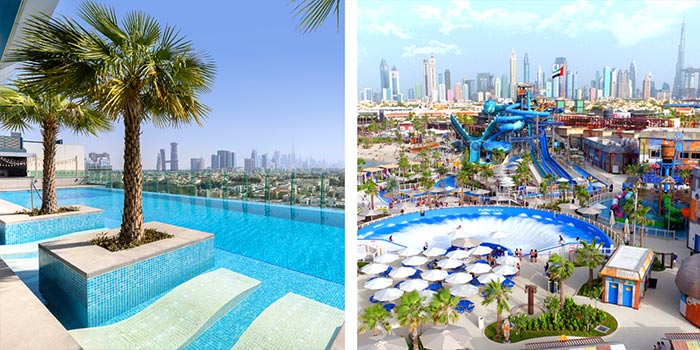 ALoft Al Mina and Element Al Mina
The two staycations that are set to open on May 12. The vibrant Aloft Al Mina, Dubai is designed with the philosophy to create bold, open and energetic environments. Element Al Mina, provides the ideal stay for guests seeking to maintain a balanced lifestyle while travelling.
Book your staycation and enjoy access to Green Planet or Laguna Waterpark at La Mer Beach.
The offer includes complimentary breakfast, 20% discount on food & beverage, return transfer to and from Green Planet or Laguna Waterpark at set timings. All this and an early check-in at 10:00 AM & late check-out until 06:00 PM.
For bookings: Use the reference code "ZJ5" to avail the offer when making reservations. Contact +971 4 511 7778 or email [email protected]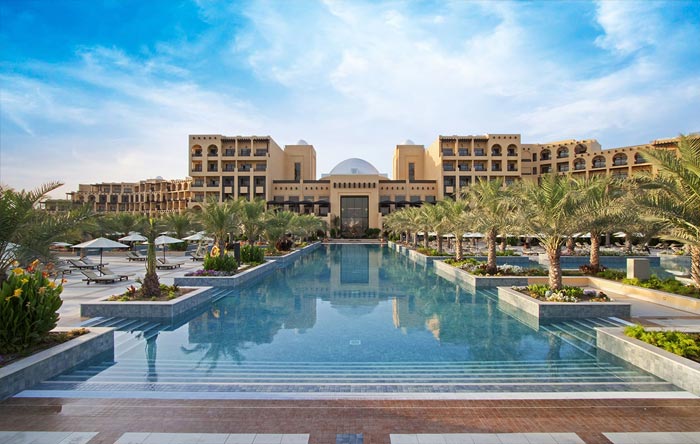 Hilton RAK Resort and Spa
This 5-star hotel is ready to give you and your family the most memorable staycation of your life. It's a peaceful place where you can forget the world and live the moment. In celebration of Eid al Fitr, you can enjoy your night with rates starting at 1100 AED per room inclusive of breakfast and dinner. And guess what? You'll have access to the spa, the gym and more.
For reservations, call +971 7 229 8844 or visit the website here.