The Modeling Legacy: What Is It Like To Be A Supermodel's Daughter?
Adèle Chivet - Madame Figaro
24-May-2021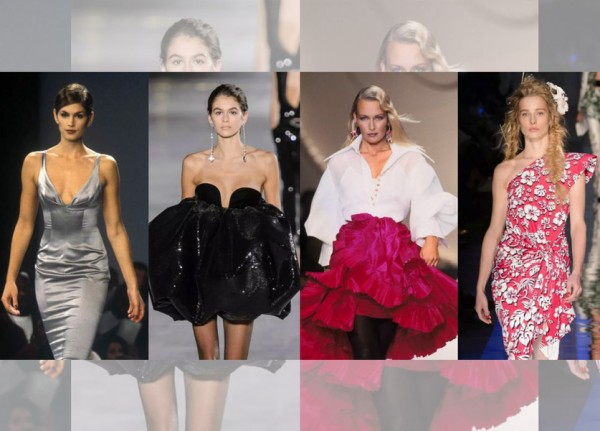 Georgia-May, Ilona, Kaia and the list of young models names can still go on. These models who were once strangers, or just daughters of supermodels are now stealing the spotlights, helped by their iconic model moms.
"The advantage is that she can really give me lots of advice. The downside is that she looks way too good" said Kaia Gerber to Refinery 29 in February 2017, as she tackled the famous dilemma we all face when it comes to the "daughters of supermodels" topic: Should we be jealous of them or should we pity them?
Kaia is the daughter of Cindy Crawford, legendary supermodel of the 1990s. Like Ilona Smet, Georgia-May and other models, the teenager certainly inherited from her mother the tall figure (legs for days), the soft features and the iconic walk. If she doesn't introduce herself by her mother's last name - but by her father's, Rande Gerber - one can't help but think that being Cindy Crawford's daughter must have helped, in such a tough working environment. Could Kaia have opened the Isabel Marant Spring/Summer 2018 show if her mother hadn't been so famous? Maybe not so young, not so early. But yes, the pretty brunette has it all when it comes to modeling.
On the other hand, the answer to the above question is not necessarily the same when it comes to all the daughters of supermodels who have become models in the recent years. We can't help but point out that some of these young girls are just "pale copies" of their moms, yet we know this isn't necessarily the easiest thing for them to hear every day. So yes, we actually understand what Kaia meant and felt when she said that her mom is "too beautiful".
From Kaia Gerber and Cindy Crawford, to Jerry Hall and Georgia-May Jagger, let's take a look to the coolest mother-daughter top model couples ever; I think it would be interesting to compare mothers and daughters, see how successful they both are or how much they look alike.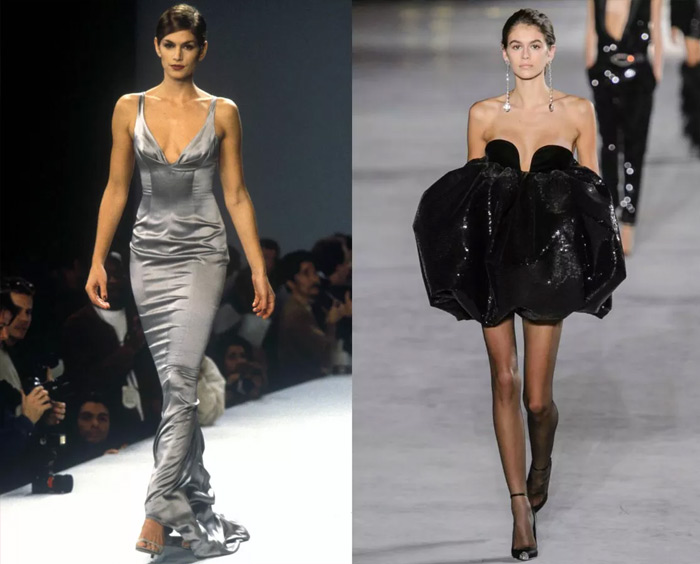 Cindy Crawford and Kaia Gerber
They both share the same long legs and walk, but Kaia is obviously much thinner than her mom who was size 6 back then.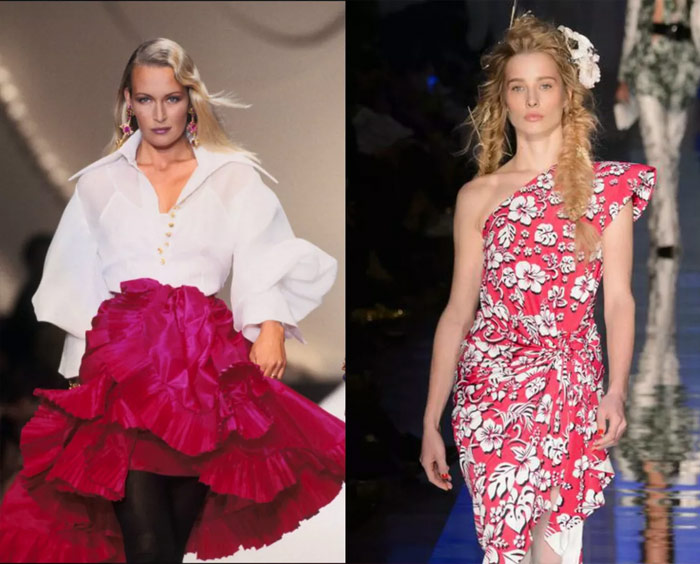 Estelle Lefébure and Ilona Smet
We can definitely spot the "mom genes" here!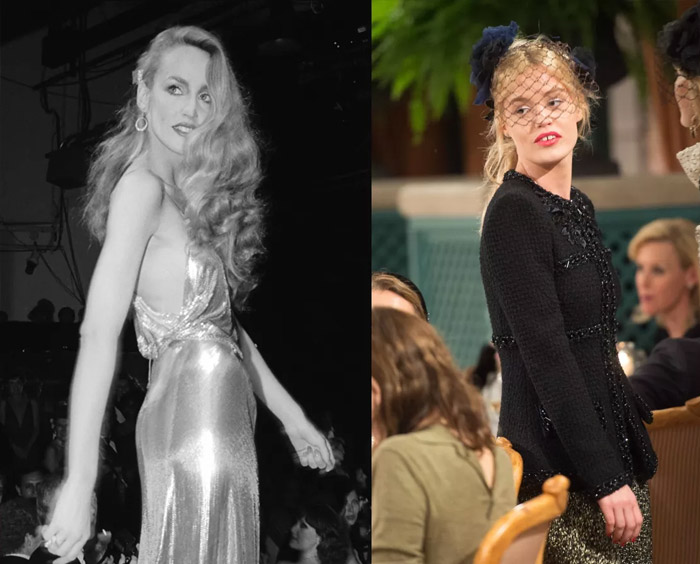 Jerry Hall and Georgia-May Jagger
They both share the same blonde hair, the same features and the cute gap between their teeth.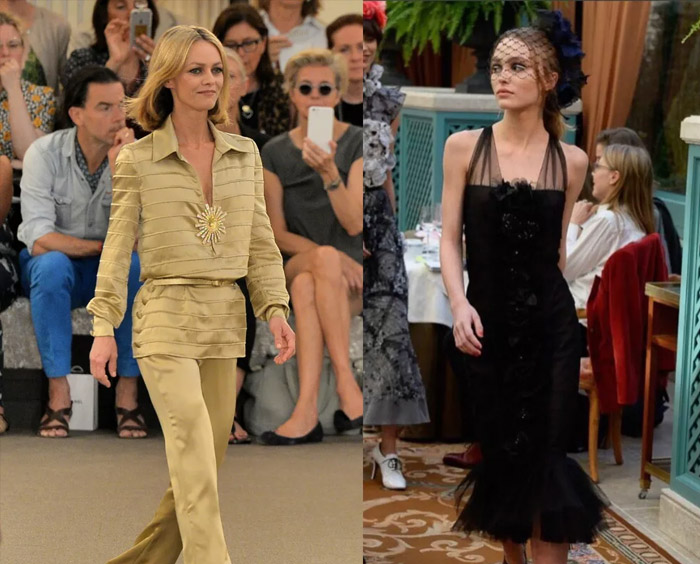 Vanessa Paradis and Lily-Rose Depp
Although none of them is actually a model, they both walked for Chanel during several fashion shows and the resemblance is striking.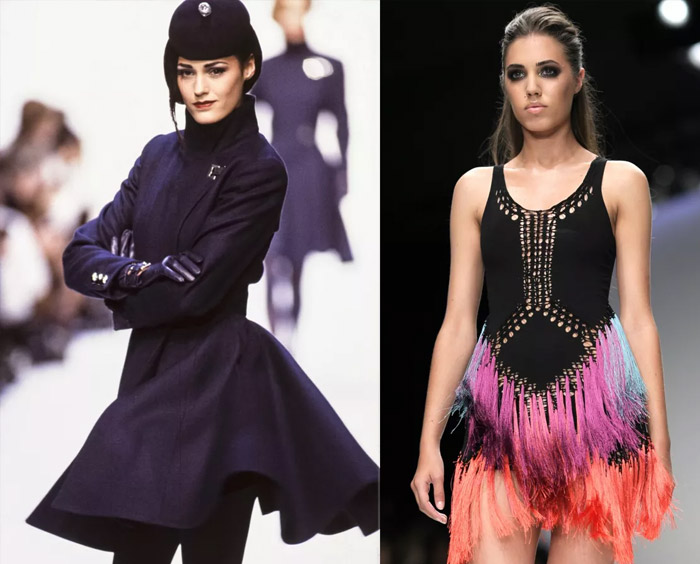 Yasmin and Amber Le Bon
They share the same perfect oval face and coveted cheekbones, however Amber does not seem to have inherited her mother's charisma on the runway.