The Pastel Shades Will have An Uplifting Effect on You This Summer
Look of the day
Hanane Tabet
22-June-2021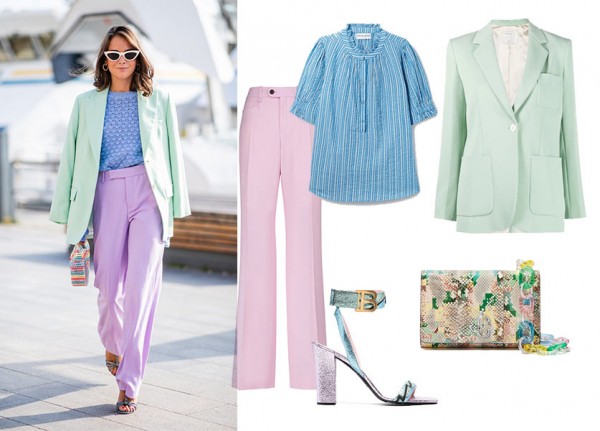 Soft pastel shades have a strong positive effect on our mood, they instantly make us feel calmer and softer. But that's not all; these delicate hues go well with all shades of skin, and they pair perfectly with each other in one look. But if you're wondering how on earth wearing pastel colors will not make you look like a walking bag of candies, take a look at the street style photos we've rounded up for you. You will definitely see some chic and cool outfits that will uplift your mood and bring out your soft side. And as you can see in these photos, pastel shades tend to suit your skin tone, whether it's pale or darker, and they go well with blonde or dark hair.
When it comes to styling pastel tones such as baby pink, mint green, light blue, peach, lavender, pale yellow.., you can go for a feminine and playful look by choosing a dress or a skirt with a top, or you can create a contrast by mixing soft pastel hues in an edgy look if you're not feeling girlish.
For today's look, we wanted to show you how mixing several pastel colors together can still give a chic outfit with some edgy and cool boyish vibes. Yes we know that it's safe to mix pastel shades with neutral ones such as black, white, or beige, and for some of you it will seem like the best way of wearing pastels, as the result will be a sophisticated and elegant look. And you're right, but today we're taking you out of your comfort zone, to a beautiful place somewhere over the rainbow, with a head-to-toe pastel effortless look. We paired a mint green Sandro blazer with flared pants in lilac from Chloé, and a blue blouse by New York label APIECE APART. When it came to accessories, we went even bolder with the pastel color, with a rainbow Jimmy Choo bag and metallic blue/lilac Balmain Sandals. Now you have a fashion statement pastel look that will guarantee all eyes on you.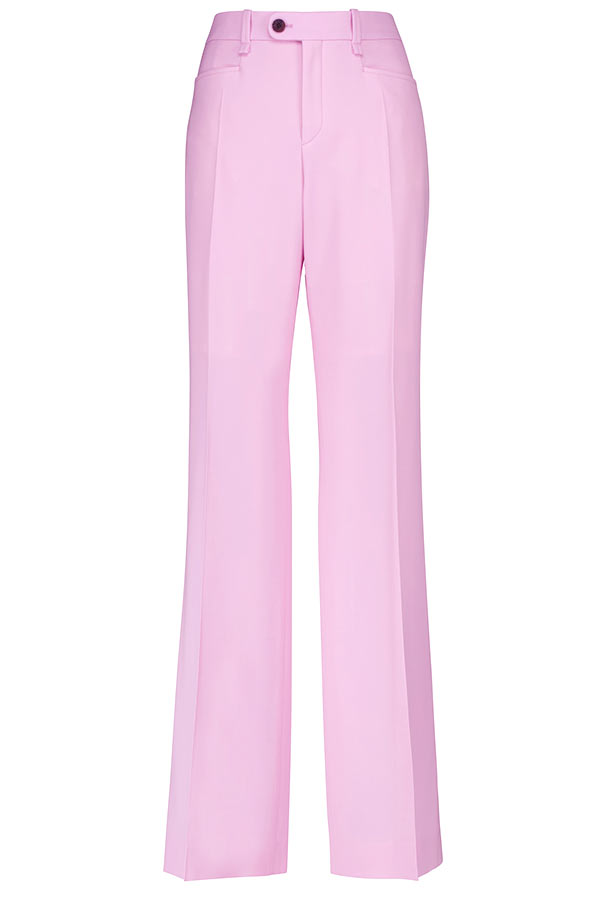 Wool grain de poudre flared pants, Chloé

Single-breasted blazer, Sandro Paris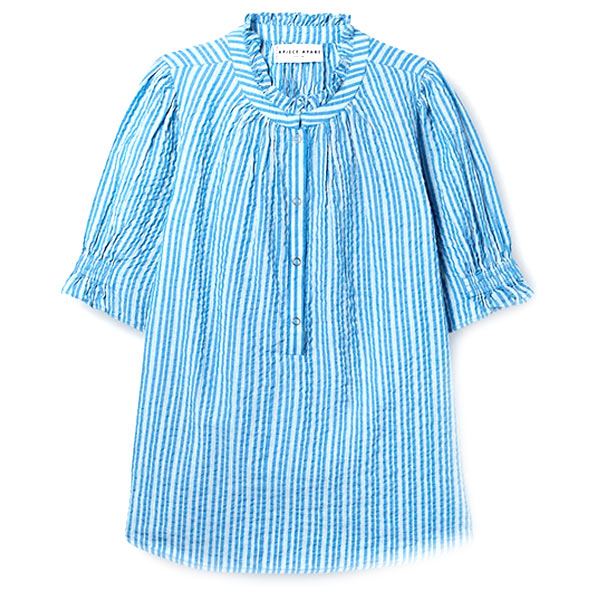 Los Altos ruffled striped organic cotton-seersucker blouse, APIECE APART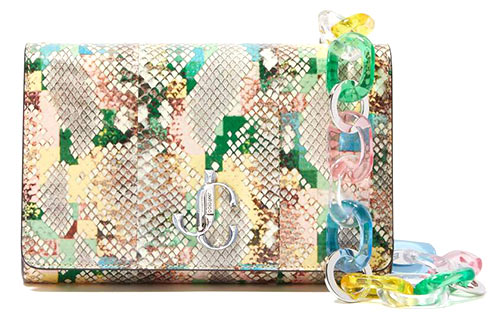 Varenne Clutch Bag with Plexi Chain, Jimmy Choo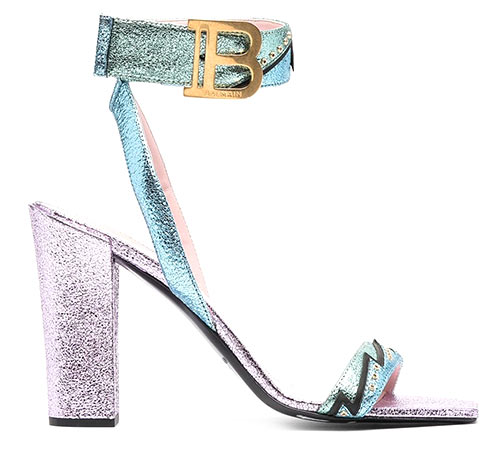 Stella 95mm sandals, Balmain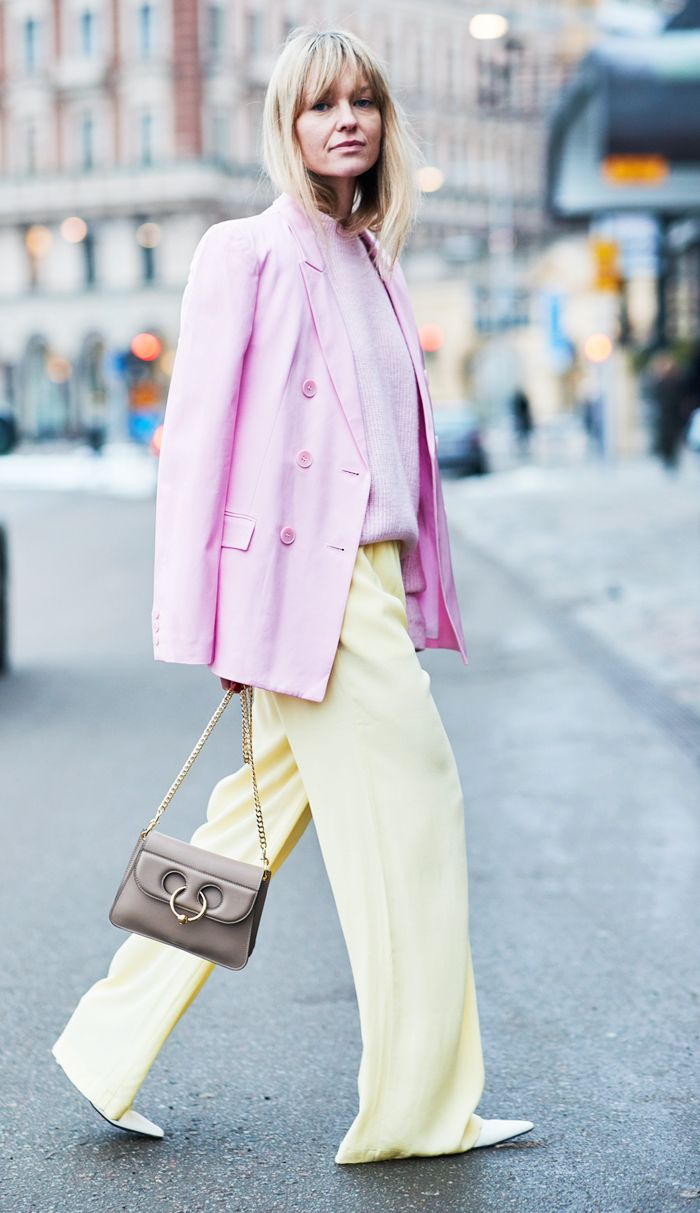 Jeanette Madsen