The Pin Top Is This Summer's Latest And Most Daring Trend
Narjiss Essafi – Madame Figaro
24-August-2021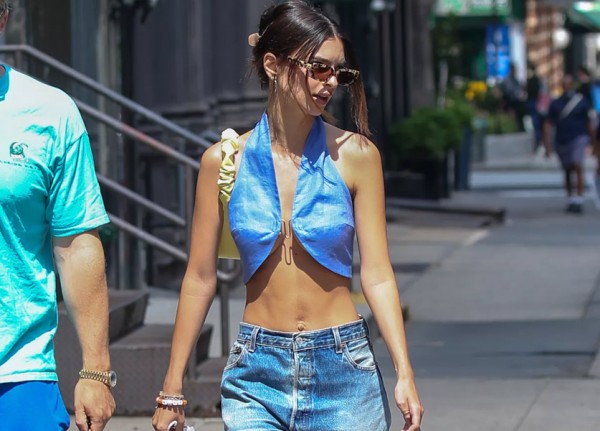 This summer, a new top is stealing the show. Sexy and daring, it's definitely not for the faint-hearted: meet the barley-there pin top. Worn by A-listers including Bella Hadid, Emily Ratajkowski and Hailey Bieber, it's definitely one of this summer's biggest and boldest trends.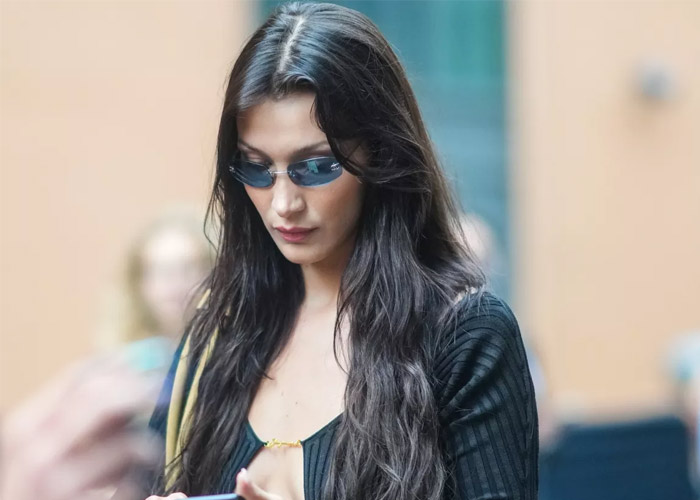 Bella Hadid
Photo: Courtesy of Jacquemus
The crop top, which owes its success to teenage girls, TikTokers and models like the Hadid sisters and Emily Ratajkowski, has a new competitor. This summer, the "Pin top", or the sexy version of the classic cardigan, is going viral. As the name suggests, the pin top is a top held together by nothing but a safety pin. It might look like a demure cardigan, but it's actually worn with nothing underneath. After a year of lockdowns and loungewear, we can finally go out and wear our sexy going-out tops, and A-listers such as Bella Hadid, Emily Ratajkowski and Hailey Bieber went for the sexiest and most-revealing tops this summer. Search platform Lyst reported that searches for the pin top increased 78% in the last two weeks, and the Cult Gaia pin top spotted on Emily Ratajkowski last June is sold out. Indeed, it's the actress and mode who is known to show off her abs whenever she has the opportunity, who has largely contributed to the success of the pin top. However, she is not the first to have worn it. It was her colleague and friend Hailey Bieber who wore it first in her photoshoot for Vogue. The photo of the 24-year-old model was not retained for the article, but Justin Bieber's wife still shared it on Instagram.
The pin top made it to the runways as well, we spotted it at Jacquemus' Fall-Winter collection in mini and maxi versions in pop colors.
And after Megan Fox was spotted wearing the coveted top in bright red, searches for the item of the French brand went up 52% in 48 hours.