4 Times Balqees Fathi Wore Glamorous Evening Gowns
Samar Maatouk
20-October-2021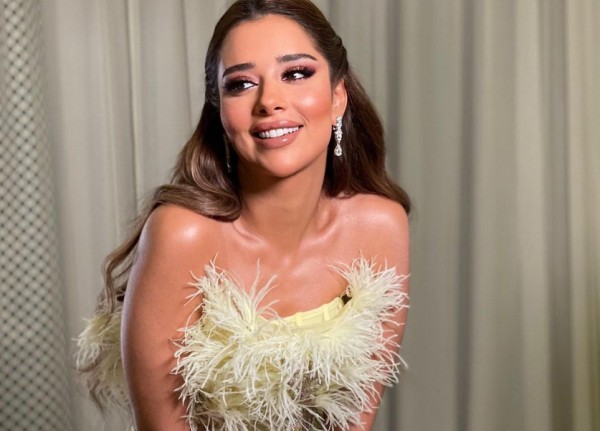 Whether you're looking for outfit inspiration for your next formal event, or for the perfect gown that will make you feel the most confident on that special occasion, look no further than the famous Yemeni-Emirati singer Balqees Fathi with her luxurious classic feminine style.
Known for her beauty and exceptional elegance, Balqees Fathi never fails to fascinate us with her unparalleled choice of evening gowns for various occasions and parties elected from international and local fashion houses.
In celebration of the singer's birthday today, take a look at her best glamorous evening gowns, from elegant dresses to glamorous gowns by talented Arab designers.
Peaceful white
For her concert in Egypt, Balqees Fathi embodied timeless elegance in an ethereal white gown by Iraqi designer Zeena Zaki. The floor-length draped long-sleeve evening dress with a V-neck design softly embraced her waist adding a pure touch of elegance to her natural beauty.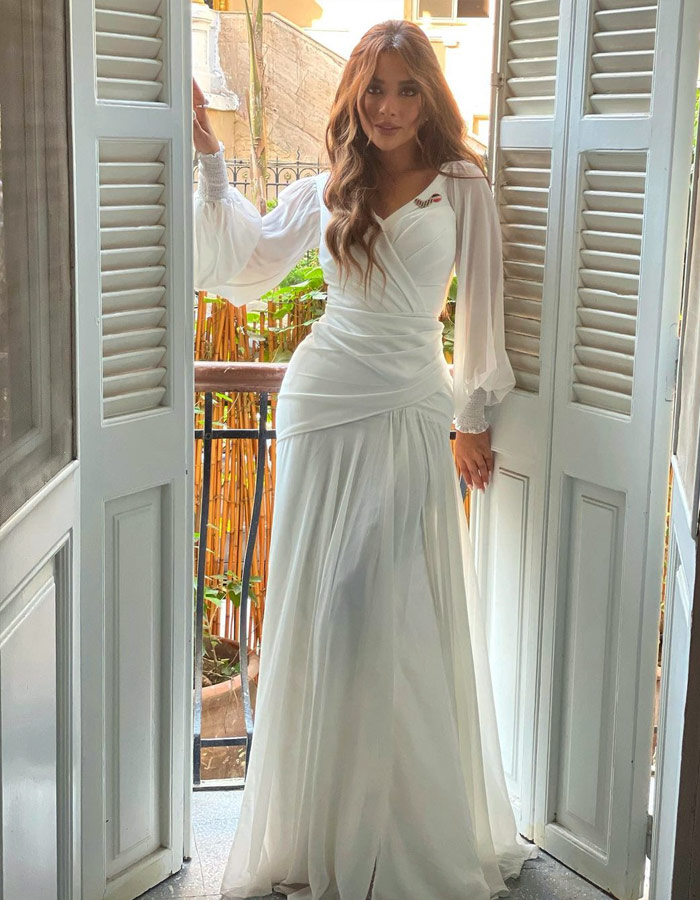 Photo: @Balqees Fathi
Royal mauve
Balqees dazzled in a deep mauve embroidered chiffon gown by Lebanese designer Rami Kadi for the opening of Expo2020 Dubai. The floor sweeping, embroidered gown with sheer cap sleeves emphasized her waistline with its natural flowing shape. She looked radiant with minimalist diamond jewelry and a glowing makeup by Lebanese beauty expert Fady Kataya.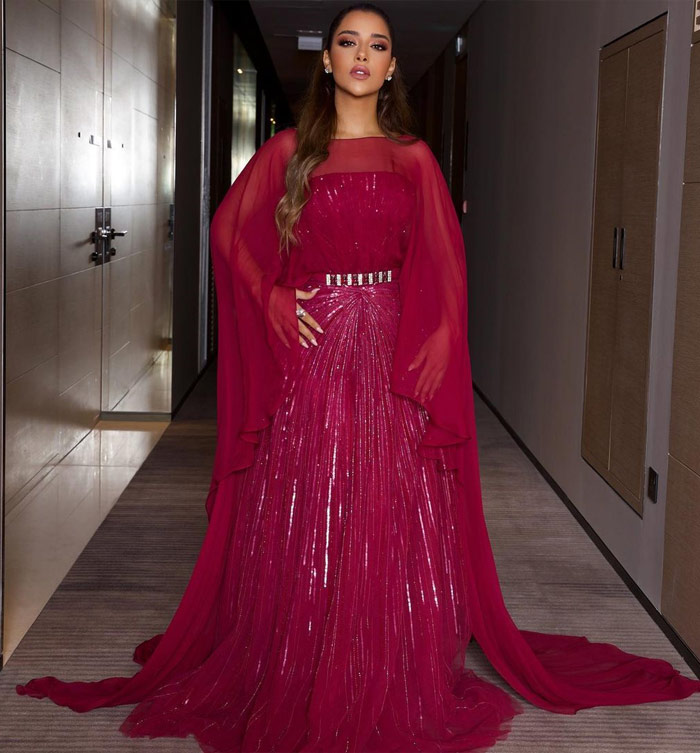 Photo: @Balqees Fathi
Touch of feather
Talk about glamour! The Yemeni-Emirati star appeared at the Arab Satellite TV Awards in Cairo in a stunning dress by Kuwait-based label Labourjoisie by Lebanese designer Nadim Soudaiha. With a dramatic touch of feather, the breathtaking evening gown in soft pastel colors featured sparkling embellishments and unique design perfectly hugging her figure in the most feminine way.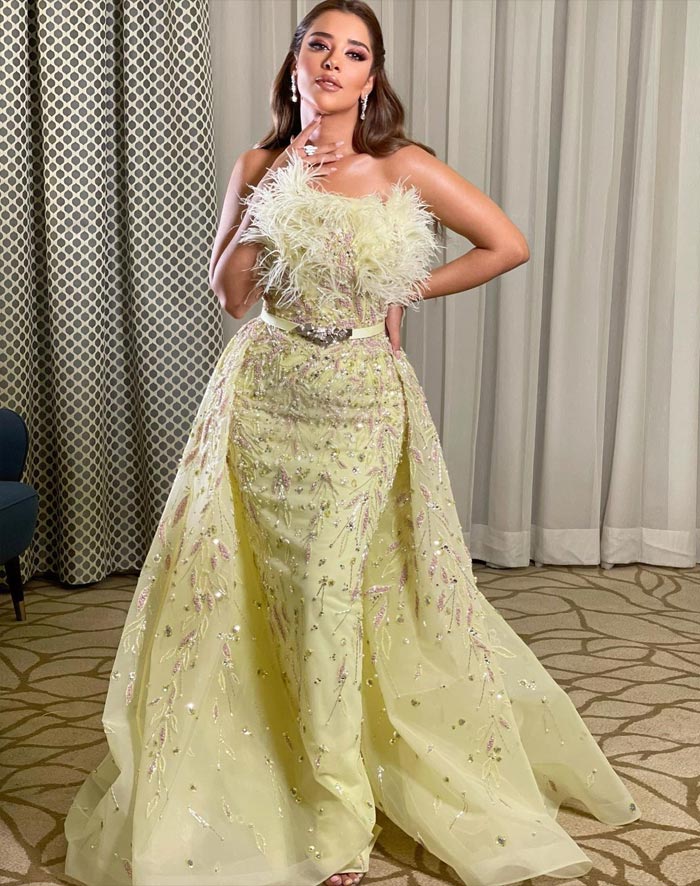 Photo: @Balqees Fathi
Pure bliss
Making another memorable moment, Balqees rocked her concert in Egypt wearing a custom hand embroidered Couture gown by Lebanese designer Georges Chakra. The singer and beauty entrepreneur mastered soft glamour with this flowing one-shoulder dress, made of delicate silk chiffon with sparkling details in a feminine lilac shade. Effortless elegance!