5 Bakuchiol Skincare Products For A Natural Retinol Alternative
Samar Maatouk
21-October-2021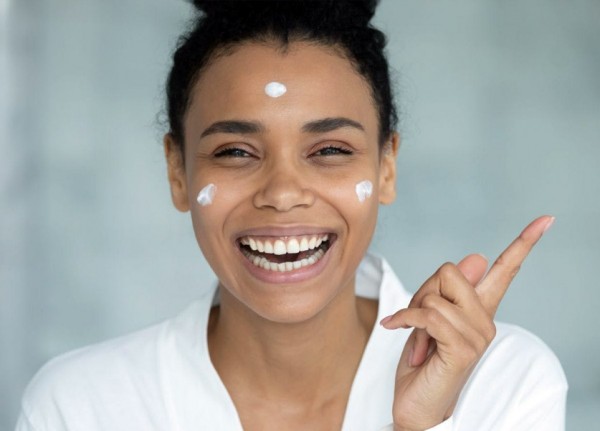 A new star ingredient in your anti-aging creams, bakuchiol is compared to retinol for its great effectiveness against the signs of aging, except that it is a 100% natural active and gentler on the skin.
Here's everything you need to know about this plant-based ingredient that has recently gained popularity, plus some top products to give you that smooth, glowing skin you've been dreaming of.
What is bakuchiol?
Bakuchiol is a vegan skincare ingredient found in the leaves and seeds of the Psoralea corylifolia plant, native to Eastern Asia. Indigenous to India, it is regularly used in Ayurvedic medicines to heal, soothe and relieve the skin. Recently, it has become one of the trendiest skin care ingredients around due to its ability to provide many of the same skin-smoothing, radiance-boosting benefits retinol provides.
The benefits of bakuchiol
Bakuchiol acts on both collagen and elastin, two extremely important proteins for the health and appearance of the skin. While reducing premature skin ageing on the face and neck, it also restores firmness and elasticity of the epidermis. Age spots are visibly reduced, your skin is plumped regaining vitality, radiance and youthful glow.
What are the differences with retinol?
Bakuchiol is a natural plant-extract ingredient, whereas retinol is a chemical compound that's synthesized from the breakdown of beta-carotene. Although not having the same irritant properties as retinol, bakuchiol has also short-term photostability meaning it can be used in the morning without increasing the skin sun sensitivity.
OSKIA Super 16 Serum
With its pro-collagen, anti-ageing powerhouse of 16 super nutrients and bio-actives designed to boost collagen synthesis, this serum lifts, firms the skin and reduces fine lines, providing high-level hydration and anti-oxidant protection.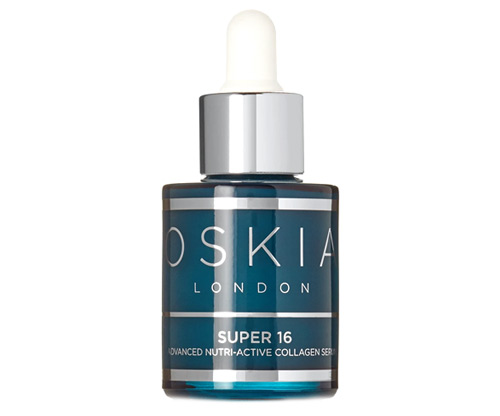 Dr. Lancer Advanced Retinol Treatment
This supercharged nighttime serum combines 1.25% Retinol with bakuchiol. With Lancer's proprietary CoRetinol Technology, it softens the look of wrinkles and expression lines, improving the appearance of skin elasticity, texture and tone.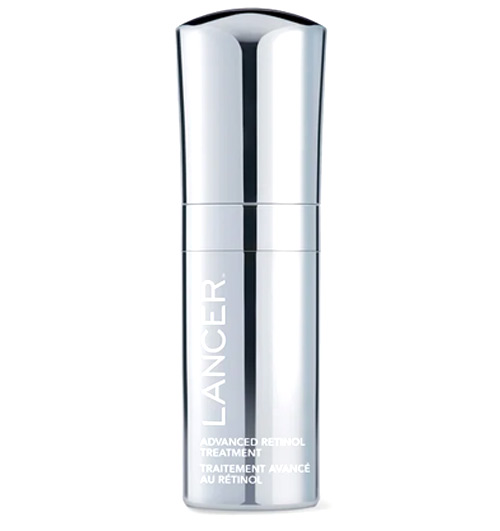 Helwé cosmetics Crème Jeunesse
In this cream by Lebanese brand of natural cosmetics products Helwé, Bakuchiol is combined with squalan, macerated calendula and apricot oil making the cream even more soothing and hydrating. Acne and other inflammatory or bacterial flare-ups are greatly reduced, wrinkles are reduced, complexion is brightened, the skin is more flexible and hydrated.

Biossance Squalane + Phyto-Retinol Serum
A lightweight face serum as effective as retinol. Rich in bakuchiol and niacinamide, this anti-aging serum reduces the look of lines and wrinkles while visibly firming skin without irritation or sensitivity.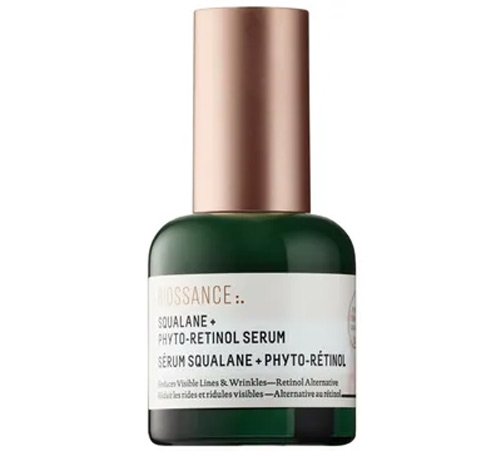 Omorovicza Miracle Facial Oil
Blending precious ingredients, this light nourishing facial oil reduces the appearance of fine lines and wrinkles, restoring youthful-looking skin. The antioxidant winged kelp extract acts as a powerful anti-oxidant that restores elasticity and firmness while sea buckthorn berry, rosehip and sweet almond oils hydrate and repair skin's lipid matrix, providing antioxidant defense.