The Newest Holiday Movies Coming To Netflix This Season
Christina Jaber
5-November-2021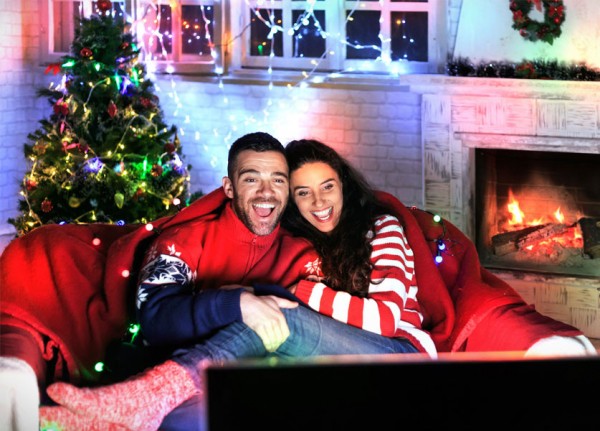 This end of 2021 is coming on fast which means we're about to enter the festive season very soon. This means making plans for the holiday season, and Netflix will no doubt be part of them.
Indeed, when it comes to winter and its cosy evenings, Netflix always gets us covered and brings out the best in store, especially when it's Christmas.
If you are going to have some Christmas movies and chill kind of nights this november, we rounded up 4 Christmas movies for you dropping this month.
Love hard (5th of November)
Love Hard is an American romantic comedy film starring Nina Dobrev. The movie turns around the story of a woman who travels to see her "online crush" but gets the unexpected: her crush is a catfish who is using fake pictures to get her to love him. However, she ends up in a really beautiful Christmas holiday.
The Princess switch 3 (18th of November)
After the success of the two seasons, 1 and 2, The Christmas Switch is here and we can't wait to know who is starring besides Vanessa Hudgens. Well here it is: Vanessa Hudgens times three is coming back as Queen Margaret, Stacy and Fiona, but will there be a fourth Vanessa Hudgens? Here's what we know: a priceless Christmas relic gets stolen and the action beings from there.
Christmas Flow (17th of November)
Christmas Flow follows the meeting between a journalist with a strong character, and a rapper with a strong tongue. Everything opposes them at the start, and yet the magic of Christmas will inevitably operate. The young journalist will be played by Shirine Boutella, known for Lieutenant Sofia Belkacem in Lupin.
A boy called Christmas
We definitely need a fantasy movie with a little hero who gives us more hope in this world. Nikolas is out on an adventure this Christmas and we can't wait to follow. He goes into the snowy north in search of his father who is on a quest to discover the fabled village of the elves, Elfhelm. Taking with him a headstrong reindeer called Blitzen and a loyal pet mouse, Nikolas soon meets his destiny.