6 Of Our Favorite Mona Zaki's Movies
Samar Maatouk
18-November-2021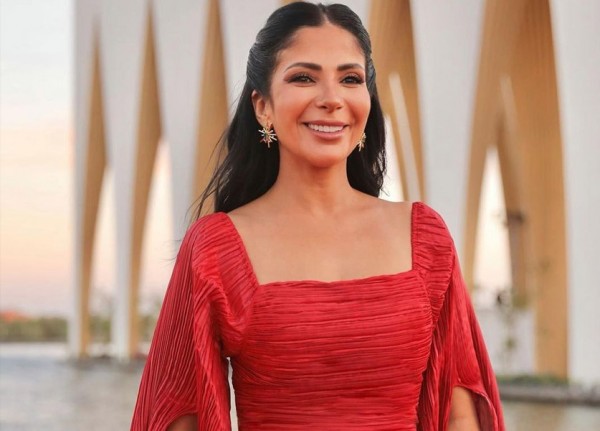 From red carpet moments to casual off-duty looks, Mona Zaki is known for her unique style when it comes to fashion choices. With her delicate beauty and soft features, the gorgeous actressis one of the most elegant yet simple Egyptian movie stars.
Since we are celebrating her birthday today, we are going to take you back through some of the major movies she starred in and that you… must see (in case you didn't)!
Sa'eedi in the American University (1998)
Sa'eedi in the American University is the first film that brings Ahmed El-Sakka and Mona Zaki together. It is the story of Henedy, the young Saidi who comes from a small village to Cairo for the first time to enter the American University after getting the 2nd highest grade in the country. After being exposed to this new lifestyle, he is confronted with many comic situations as a result of this great transformation.
Mafia (2002)
The action and violence-filled movie revolves around Hussein, an Egyptian young man who travels to work abroad after being expelled from the Military Academy, to work with the Mafia, until he is arrested and sent to an Egyptian prison. The movie covers a love story between Hussain and Mariam that reaches its peak with Hussain stopping a terrorist operation.
Scheherazade, Tell Me a Story (2009)
The story revolves around a TV presenter (Mona Zaki) interested in women's issues and focusing on the corruption in the male-dominated world. While her husband is working to be the editor-in-chief for a national newspaper, her political opinions are poorly received and could cost him his promotion.This is when tension between the two arises.
Escaping Tel Aviv (2009)
Welad El-Am, known professionally as Escaping Tel Aviv, is a 2009 Egyptian film directed by Sherif Arafa and starring Karim Abdel Aziz, Sherif Mounir and Mona Zaki. Salwa (Mona Zaki), an Egyptian woman, discovers that her husband (Sherif Mounir) is a Mossad agent and kidnaps her with her two children to Israel. Mostafa (Karim Abdel Aziz) is an officer assigned to rescue Salwa and her children and bring them back to Egypt.
30 Years Ago (2016)
Sherif Mounir (Omar) returns from Europe after inheriting his former boss, only to find that this money was cursed. Nightmares of him killing unfamiliar persons start chasing him every night. Then the dreams always become true the next day. This is when he asks his friend (Ahmed El-Sakka) for help; but the latter reports the crimes to the police after falling in love with Mona Zaki, whom Sherif became infatuated with too.
The Black Box (2020)
The Black Box (al-Sondok al-Aswad) marks the actress' return to the big screen after a four-year hiatus and stars Mona Zaki, Mohamed Farraj, Mostafa Khater and Asmaa Jalal. An action-packed thriller that follows Mona Zaki (Yasmine) who was surprised when strangers stormed her house in search of something important. Yasmine tries to escape but in vain. Will she withstand the night?