Best Outdoor Restaurants To Kick-Off The Winter Weather In Dubai
Christina Jaber
3-December-2021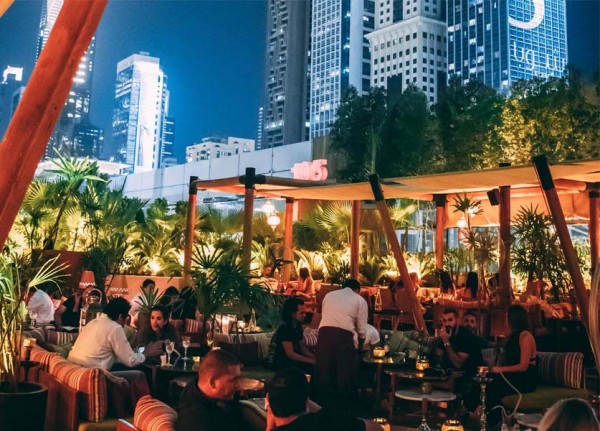 If you ever lived in the city of life, you'd understand that winter in Dubai is the perfect season for sitting outside and enjoying the "not 40 degrees" weather.
The nice weather just landed in Dubai and outdoors are now the perfect option in the city (If you're planning a visit, now is the best time!). Whether a rooftop or a downtown spot with Burj Khalifa's view, the city has the perfect spots for you in this lovely weather.
Keep scrolling to find 4 must-visit outdoor restaurants in Dubai this season.
Ninive
This one is for the Arabian-style lovers. Ninive is located In Jumeirah Emirates Towers on the Sheikh Zayed Road with skyscrapers views that will make you feel the Dubai vibes at their best. Twinkling light and good food are promised.
Nammos
The trendiest outdoor restaurant so far is Nammos, a four-season resort at Jumeirah Beach, because it's just there for you no matter what. Whether you're looking for a nice and trendy brunch with the girls, a cool afternoon or a party at night, you're all covered! It's perched right at the waterfront and you will be enjoying the tasty and luxurious food.
Treehouse
It's the rooftop of dreams. Treehouse is located at Taj hotel with luxury dining and enough trees to cal it the Treehouse. You'll find it all at this urban hideaway, including mesmerising views of the Burj Khalifa, live entertainment, impeccable service and contemporary recipes infused with fine flavours.
La Cantine Du Faubourg
French lovers? La Cantine Du Faubourg oozes French flair at its best. Not only the outdoor lounge area will leave you impressed but you will also love their tasty food. Complete your night with views of Dubai's twinkling skyline.